Clarence William Higgs Jr
Born: 11/5/1933, Kaysville, Utah
Death: 11/10/2010, Blanding, Utah
Service: 11/20/2010, 11:00 am, 60 W. Gordon Street, Layton LDS Chapel
Interment: 11/20/2010,12:30 pm, , Lindquist Memorial Park Layton
Clarence William Higgs Jr.
Moab - On November 10, 2010 Clarence passed away at the age of 77 years old only two weeks after finding out he had cancer. He will be greatly missed by his family.
Clarence was born on November 5, 1933 in Kaysville, Utah to Pearl and Clarence W. Higgs Sr.. He married Nancy Vivian Barnes on June 28, 1954 in the Salt Lake Temple. Clarence worked as a custodian for the Layton Schools for many years and later for Service Master until his retirement. For many years he helped his wife when her health was not well until they both ended up in a care center until Nancy's death. They were married for 51 years before Nancy passed away in August 2005. His son and daughter in-law had the privilege of having Clarence in their home for the past five years and being able to help him during that time. Clarence was a kind, caring individual. He is now at rest from his earthly labors and no longer in pain. He is reunited with his eternal companion once again. He was an example in living his religion and enduring to the end. He loved his family.
Clarence is survived by two sons, Larry (Janet) Higgs of Ogden, Utah, Tim (Vesta) Higgs of Moab; a brother Merlin Higgs of Roy, Utah; 3 Sisters Jenney McClure of Kaysville, Utah; Vera Smith and Marleen Smith both of Heber City, Utah; 5 grand children and three great grand children.
He was preceded in death by his beloved wife Nancy Higgs, his parents , 2 brothers Ben and Alma Higgs, a sister Helen Barnes, and a grandson Brandon Higgs.
Funeral service will be Saturday November 20, 2010 at 11:00 A.M. at the LDS chapel at 60 West Gordon Ave. in Layton, Utah. There will be a viewing from 6 to 8 PM at Spanish Valley Mortuary November 18, 2010 in Moab, Utah. Another viewing will take place November 19, 2010 at the Myers Mortuary Layton at 250 North Fairfield Road in Layton, Utah from 7 to 9 P.M. ,and from 10 to 10:45 A.M. the day of the service at the church. The family would like to thank all the health care professionals who have assisted him the last few months.
Photo Gallery - Click a Picture For Enlarged Slide Show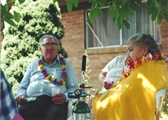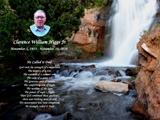 Printable Page Add Picture Add Tribute/Condolence
PLEASE NOTE: Pictures and Tributes will be reviewed before being posted. We will post them ASAP, we appreciate your patience. PLEASE DON'T RESUBMIT.
Scott Bradley
b: 3/14/1968
d: 6/10/2018
Service: Pending
James Fisher
b: 7/14/1958
d: 6/8/2018
Service: 06/26/2018, 10:00 am
M A R C
Larry Jensen
b: 11/27/1939
d: 6/7/2018
Service: Private
James Lee
b: 2/1/1966
d: 6/7/2018
Service: 06/16/2018, 10:00 am
Lee Family Cemetery
Carlyn Buckingham Spinks
b: 4/22/1933
d: 6/5/2018
Service: Pending
Scott Henning
b: 6/28/1984
d: 6/4/2018
Service: 06/22/2018, 5:00 pm
American Legion Hall Delano, Minnesota
John Hagner
b: 12/6/1927
d: 5/31/2018
Service: 06/11/2018, 11:00 am
LDS 400 North Chapel
Bartie Mumford
b: 6/18/1935
d: 5/25/2018
Service: Pending
Lynn Shaffer
b: 7/27/1943
d: 5/23/2018
Service: Private
They Live On
Those we love remain with us
For love itself lives on;
Cherished memories never fade
Because one loved is gone.
Those we love can never be
More than a thought apart;
For as long as there's a memory,
They live on within our heart.