Rusty C Jarboe
Born: 6/24/1921, Patesville, Kentucky
Death: 9/14/2011, Moab, Utah
Service: 09/17/2011, 10:00 am, Sigurd LDS Chapel
Interment: 09/17/2011, 11:00 am, , Sigurd City Cemetery
Russell C. "Rusty" Jarboe, 90, peacefully returned home to his Father in Heaven on September 14, 2011. He put up a good, long hard fight with 2 cancers.
Rusty was born June 24, 1921 to Henry O. and Inez Basham Jarboe in Patesville, Kentucky. He was proud of his Kentucky heritage! Moving out west he enjoyed doing many things, jeweler, leather man, playing guitar, singing, tour guide for Union Pacific Railroad at Grand Canyon, and Zions Park, hunting guide, and a truck driver (while in Kentucky).
Rusty lived the true American Cowboy life, always out on the range, a trapper for the Wild Life Service. He wrote 2 unpublished books Thunder Canyon and The Elusive Valley even working on them till he couldn't write anymore. Most of all he was a friend to whom ever he had the pleasure to meet, friends were an important part of his life, even if he liked being alone the best.
He is survived by his daughter Bonnie (Mark) Sorensen of Northern Utah, 3 grandsons James, Randy, and Bryan Sorensen, 4 great-grandchildren BrookLynn, Alli, MarLee, and Ashton Sorensen.
Funeral Services were held Saturday September 17, 2001 at the Sigurd LDS Chapel at 10:00 am. A viewing was held Friday September 16, 2011 from 6:00 to 8:00 pm at Spanish Valley Mortuary and at 9:30 at the church the day of the service, followed by interment at the Sigurd City Cemetery.
Photo Gallery - Click a Picture For Enlarged Slide Show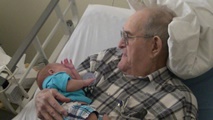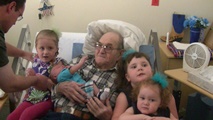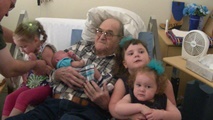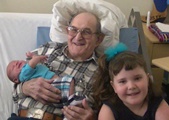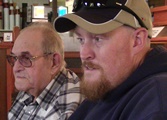 Printable Page Add Picture Add Tribute/Condolence
PLEASE NOTE: Pictures and Tributes will be reviewed before being posted. We will post them ASAP, we appreciate your patience. PLEASE DON'T RESUBMIT.
Sharon Hawkins
b: 5/28/1936
d: 1/21/2018
Service: Pending
Gary Holyoak
b: 6/1/1938
d: 1/19/2018
Service: 01/26/2018, 11:00 am
Moab LDS Stake Center
Aaron White
b: 12/31/1948
d: 1/12/2018
Service: Private
Sanford Randall
b: 10/3/1961
d: 1/7/2018
Service: 01/13/2018, 12:00 pm
Monticello Stake Center
Roy Beeson
b: 3/8/1952
d: 1/5/2018
Service: Private
Cleone Tangren
b: 5/11/1935
d: 1/3/2018
Service: 01/08/2018, 1:00 pm
Spanish Valley Mortuary
Mary Downard
b: 1/2/1930
d: 12/27/2017
Service: 12/30/2017, 2:00 pm
Sunset Memorial Gardens Cemetery
Lloyd Swenson
b: 10/24/1950
d: 12/26/2017
Service: 12/30/2017, 11:00 am
Spanish Valley Mortuary
They Live On
Those we love remain with us
For love itself lives on;
Cherished memories never fade
Because one loved is gone.
Those we love can never be
More than a thought apart;
For as long as there's a memory,
They live on within our heart.