Margaret Lois Parker Dull Lathrop
Born: 4/10/1919, Rexburg, ID
Death: 4/29/2007, Moab, UT
Viewing: 05/02/2007, 6:00-8:00pm
Service: 05/03/2007/1:00pm, Moab First Ward LDS Chapel
Interment: 5/3/2007, Sunset Memorial Cemetery

Margaret Lois Parker Dull Lathrop passed away on April 29, 2007 in Moab.
Lois was born in Rexburg, Idaho on April 10, 1919 to John Lee Parker and Flora Columbia Stratton. She came into the world with curly red hair that she was very proud to have. Lois was teased about her hair throughout her childhood. Her hair stayed curly even after it was no longer red. She passed the curly hair on to all five sons, but none were "redheads." Lois was very happy when she got three redheaded granddaughters and one grandson.
Lois was raised in Idaho where as a young child she attended school. Later in her teens she lived with her beloved sister Edna and her husband Heber in Wyoming. Lois had four brothers and four sisters, Norman, Claude, Newell, Curt, Edna, Ruth, Ruby and DeeDee.
Lois had a job at the tender age of about four years old. Her mother, father and all the children rode in a horse-drawn wagon to work road construction building roads into Yellowstone Park. Lois's job was to wash the empty canning jars that had accumulated in the wagon over a few days. She once said, "It was not a fun job for a four year old."
Growing up during the depression her father had various jobs. One occupation of sorts was to make and sell bootleg beer. Lois also learned to make the beer by helping her father. The boys don't know if she kept the recipe.
Lois grew up in a large family, during the depression, with minimal means to support all the hungry mouths to feed. Lois and the other children would dig sugar beets out of the frozen ground left over in the farmers' fields after the harvest.
Lois met Vernon "Shorty" Dull, her future husband and father of her five sons, in Deaver, Wyo. Lois and Vernon were married on September 25, 1939 in Cowley, Wyo. They had five sons. Darwin the oldest who was born in a model-T Ford because Vern didn't drive fast enough to the hospital. He was followed by Daniel, Duane, Ronald and Tim.
The Dull house was always full, not only with their own boys, but as Tim said "a lot of other people mom gathered up that needed food and a place to stay."
After Vern died in 1963 Lois and the boys continued to run the coal yard. Lois and her boys delivered coal to Moab residents that heated their homes with coal furnaces. Lois could shovel a ton of coal as well as the guys. The coal company closed in 1976. Lois also ran a janitorial service cleaning local businesses with the help of her youngest son, Tim, until he married and went away to school.
In 1974 Lois married Fred Lathrop, "grandpa Fred," as he was called by the kids and grandkids. Together they were involved in senior citizens and many other activities. Fred and Lois were married for 12 years until Fred passed away in 1986.
Everyone knows about Lois's vegetable and flower garden, this was a passion from childhood. With five boys to feed she grew a huge garden every summer and canned much of the food that the garden produced. This food that she canned got her and the boys through each winter. Lois fed many other families in addition to her own.
Most remarkable were her flowers; in 1956 Lois was ask to provide flowers for her church every Sunday, and for the next 49 years she did just that. That was quite a commitment!
Hard worker, flower lady, character, mom, grandma and friend. Lois will be missed by all who knew her.
Lois is survived by sons Darwin (Darlene) Dull, Ariz., Duane (Linda) Dull, Moab, Tim (Donna) Dull, Moab, 13 grandchildren, 14 great-grandchildren, three great-great-grandchidren, one sister, Ruby, in Nevada. Also two daughters-in-law, Mary Jane Dull Laverty and Heidi Dull Brooks. She is also survived by special nieces, Armese Saunders, Wyo., Dixie Buckingham, Moab, Betty Jean Steele, Moab, and Dorothy Sutton and special nephews, Kenny Dull, Moab, Jerry Wilson, and Norman-Harvey Dull.
Lois was preceded in death by husbands Vernon "Shorty" Dull, and Fred Lathrop, two sons Ronnie and Danny Dull, one granddaughter, Chaney Dull, parents, brothers and sisters.
Photo Gallery - Click a Picture For Enlarged Slide Show


Printable Page Add Picture Add Tribute/Condolence
PLEASE NOTE: Pictures and Tributes will be reviewed before being posted. We will post them ASAP, we appreciate your patience. PLEASE DON'T RESUBMIT.

Dale Holyoak
b: 5/12/1929
d: 1/19/2021
Service: 01/23/2021, 12:00 pm, Moab LDS Stake Center on Locust Lane with live streaming on Spanish Valley Mortuary facebook page


Lorraine Grundvig
b: 11/2/1929
d: 1/8/2021
Service: 01/15/2021, 2:00 pm Sunset Memorial Gardens Cemetery


Jack Turpin
b: 1/22/1958
d: 1/6/2021
Service: Private


Gloria Martin
b: 1/26/1951
d: 1/6/2021
Service: 01/16/2021, 11:30 am Moab LDS Stake Center with live streaming on Spanish Valley Mortuary facebook page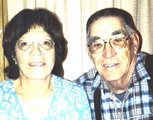 Albert Lucero
b: 9/5/1939
d: 1/5/2021
Service: 01/13/2021, 12:00 pm St. Pius X Catholic Church with live streaming on Spanish Valley Mortury facebook page.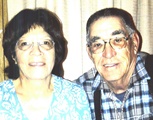 Betty Lucero
b: 6/16/1944
d: 1/5/2021
Service: 01/13/2021, 12:00 pm St Pius X Catholic Church with live streaming on Spanish Valley Mortury facebook page


Daniel Kemmsies
b: 11/13/1957
d: 12/31/2020
Service: Private

Donald Scott Cockayne
b: 10/26/1951
d: 12/31/2020
Service: Pending


George Simons
b: 5/5/1940
d: 12/31/2020
Service: 01/05/2021, 1:00 pm Sunset Memorial Gardens Cemetery

Vee Carroll
b: 7/13/1932
d: 12/28/2020
Service: 01/02/2021, 11:00 am Monticello LDS Stake Center 165 South Main with live streaming on Spanish Valley Mortuary facebook page

They Live On
Those we love remain with us
For love itself lives on;
Cherished memories never fade
Because one loved is gone.
Those we love can never be
More than a thought apart;
For as long as there's a memory,
They live on within our heart.