Jana Lee Seal
Born: 8/10/1954, Canton, Ohio
Death: 8/30/2010, Moab, Utah
Service: 09/04/2010, 4:00 pm, Old City Park

"Miss Jana" Lee Seal, 56, passed away very peacefully on Monday, August 30, 2010, at her home surround by loved ones after a long tough battle with cancer
Jana was born in Canton, Ohio August 10, 1954, to Hubert "Smokey" and Donna Ensley Jones. Jana loved spending time writing lovely poetry as well as watching crime dramas with her soul mate Mike.
Jana loved visits with her children and grandchildren and was holding out strong to meet her new great grandchild.
She is survived by two daughters: Dawn (Ammon) Martineau, and Beth Dixon (Mike Burgess) ; two sons Joey (Amber) Shepherd , and Brian (Jamie) Straugh ; a brother Michael (Sandy) Jones; a sister Kelly (Darrell) Pack; 16 grandchildren, and 1 soon to be great grandson, and life long friend and soul mate Michael Ulakey
She was preceded in death by her parents.
At Jana's request donation has taken place and a gathering with friends and family will take place at Old City Park on Saturday September 4, 2010 at 4:00 pm.
Photo Gallery - Click a Picture For Enlarged Slide Show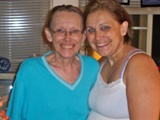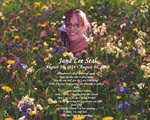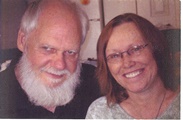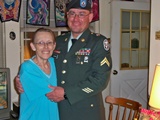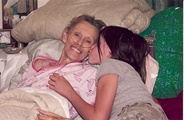 Printable Page Add Picture Add Tribute/Condolence
PLEASE NOTE: Pictures and Tributes will be reviewed before being posted. We will post them ASAP, we appreciate your patience. PLEASE DON'T RESUBMIT.
Milo Randall
b: 3/21/1938
d: 6/29/2020
Service: 07/06/2020, 11:00 am
Spanish Valley Mortuary
Stephanie Zimmerman
b: 7/11/1981
d: 6/15/2020
Service: 06/21/2020, 2:00pm
Lions Park
Barbara Gerety
b: 4/28/1949
d: 6/12/2020
Service: Private
Narshel Day
b: 8/3/1953
d: 6/8/2020
Service: 06/13/2020, 2:00 pm
Moab First Baptist Church
Martin Rogers
b: 5/7/1970
d: 6/7/2020
Service: 06/13/2020, 12:00 noon
Mountain View Cemetery Eastland, UT
They Live On
Those we love remain with us
For love itself lives on;
Cherished memories never fade
Because one loved is gone.
Those we love can never be
More than a thought apart;
For as long as there's a memory,
They live on within our heart.