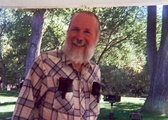 Richard Lance Christie
Born: 4/17/1944, Tulsa, Oklahoma
Death: 10/28/2010, Moab, Utah
Service: 11/12/2010, 1:00 -4:00 pm, Old City Park

Richard Lance Christie, known to friends and family as "Lance", died peacefully at home with his loving daughters on October 28 at the age of 66 from pancreatic cancer. The usual expected time for surviving pancreatic cancer after detection is 1-4 months. With his unconquerable spirit he researched his disease, discovered and used promising alternate treatments in combination with traditional medicine, and survived his cancer for two years. This time provided him with wild adventures in river rafting and jeeping, and allowed him to complete his recently compiled book, The Renewable Deal for the United States http://www.earthrestoration.net/
Lance and his wife, LaRue Christie, retired to Moab in 1985 where they lived for 25 years. As an active member of the community, Lance served on a number of county and city boards including the Grand County Planning and Zoning Commission and Grand County Regional Water Planning as Administrator. His commitment to the preservation of Utah's world-renowned natural wonders was unflagging throughout three decades; time and again, Lance proved to be a skilled diplomat and savvy negotiator in the labyrinthine world of local politics. A leader in the community, Lance directed several environmental and activist groups in the area. He was well respected in Moab for his tireless research and his unending generous desire to bless everyone he knew, and to guard the rich blessings of nature. The primary projects in which he was most active were:
The relocation and safe storage of the Atlas Mill uranium tailings away from the Colorado river and City of Moab.
Preventing the construction of a hazardous waste incinerator plant near Moab.
Protection of the affordable housing trailer park along Mill Creek Canyon, and advocate for affordable housing in other areas of Moab and Spanish Valley.
Campaign member for the development of a wildlands network design for identifying lands to be protected as core, buffer and connection corridors, and ensuring preservation and restoration of the ecosystem integrity of the Colorado plateau.
Founding member of the Natural Resources Defense Council.
An incorporator of the Earth First! Foundation.
First chair for the Canyonlands Group.
Secretary and board member for the Southern Utah Wilderness Alliance.
President, Board of Trustees, Association for the Tree of Life (ATL). As President of ATL, Lance pursued ecological preservation and restoration projects such as the Colorado Plateau Ecosystem Heritage Plan Project.
The Renewable Deal for the United States, a comprehensive master plan for conversation of the U.S. infrastructure and economy to achieve full sustainability for food, water and carbon-free, nuclear-free energy, within one human lifetime, using existing proven technology and established best practice.
Researching and traveling to numerous sites for field work as co-author of Wilderness at the Edge, a plan for protecting nearly 10 million acres of roadless BLM land within the National Wilderness Preservation System, the basis for H.R. 1500, America's Redrock Wilderness Act. Lance earned his Masters in Arts in Experimental Social Psychology from the University of California from which he was recruited to establish and direct the Research and Evaluation Division of the Department of Hospitals and Institutions. Before retirement, Lance served as Supervisor for the Management Information Section, Behavioral Health Services Division, for the New Mexico Health and Environment Department, and was later promoted to Chief of the Alcoholism Bureau.
Born April 17, 1944 in Tulsa, Oklahoma to John Richard Christie and Dorothy May Hamilton, Lance is survived by his stepdaughters, Cappie Hausman (Tesuque, NM), Annadane Castleberry Spencer (Santa Fe, NM), Raelyn Largura (Santa Barbara, CA) and his daughter, Anna Michele Maurin (Garland, TX). He is also survived by his stepmother Delores Kreisman-Christie (New York, NY), his half-sister Gail Christie (Richmond, VA), his sister Margaret Kellogg (Tulsa, OK), eight grandchildren and several members of his wife's family. His beloved wife of 33 years, LaRue, passed away on July 31, 2008 of Alzheimer's disease. Because his cancer struck so soon after LaRue's death, Lance was unable to hold a memorial for his wife. His family will celebrate their lives and honor them with a joint memorial open to the public at Old City Park on Friday, November 12th, between 1-4 p.m.
Photo Gallery - Click a Picture For Enlarged Slide Show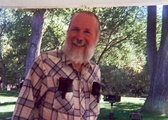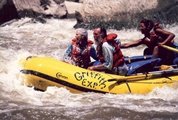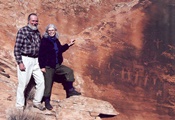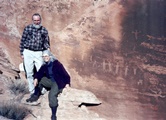 Printable Page Add Picture Add Tribute/Condolence
PLEASE NOTE: Pictures and Tributes will be reviewed before being posted. We will post them ASAP, we appreciate your patience. PLEASE DON'T RESUBMIT.
Jill Childs
b: 6/17/1960
d: 1/26/2021
Service: Priivate


Richard De Jarnette
b: 10/11/1941
d: 1/26/2021
Service: Private


John Cowan
b: 5/17/1950
d: 1/24/2021
Service: Pending


Peter Plastow
b: 9/21/1930
d: 1/22/2021
Service: 02/06/2021, 1:00 pm Sunset Memorial Gardens Cemetery


Dale Holyoak
b: 5/12/1929
d: 1/19/2021
Service: 01/23/2021, 12:00 pm, Moab LDS Stake Center on Locust Lane with live streaming on Spanish Valley Mortuary facebook page


Lorraine Grundvig
b: 11/2/1929
d: 1/8/2021
Service: 01/15/2021, 2:00 pm Sunset Memorial Gardens Cemetery


Jack Turpin
b: 1/22/1958
d: 1/6/2021
Service: Private


Gloria Martin
b: 1/26/1951
d: 1/6/2021
Service: 01/16/2021, 11:30 am Moab LDS Stake Center with live streaming on Spanish Valley Mortuary facebook page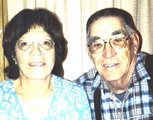 Albert Lucero
b: 9/5/1939
d: 1/5/2021
Service: 01/13/2021, 12:00 pm St. Pius X Catholic Church with live streaming on Spanish Valley Mortury facebook page.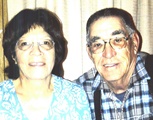 Betty Lucero
b: 6/16/1944
d: 1/5/2021
Service: 01/13/2021, 12:00 pm St Pius X Catholic Church with live streaming on Spanish Valley Mortury facebook page


Daniel Kemmsies
b: 11/13/1957
d: 12/31/2020
Service: Private

Donald Scott Cockayne
b: 10/26/1951
d: 12/31/2020
Service: Pending


George Simons
b: 5/5/1940
d: 12/31/2020
Service: 01/05/2021, 1:00 pm Sunset Memorial Gardens Cemetery

They Live On
Those we love remain with us
For love itself lives on;
Cherished memories never fade
Because one loved is gone.
Those we love can never be
More than a thought apart;
For as long as there's a memory,
They live on within our heart.