Joyce G. Parry
Born: 1/3/1936, Monroe County, Mississippi
Death: 12/29/2010, Moab, Utah
Service: 01/03/2011, 11:00 am, St. Francis Episcopal Church

Joyce Glenn Parry
January 03, 1936―December 29, 2010 Joyce was born to Samuel and Kathleen Glenn on January 3, 1936, in Monroe County in the state of Mississippi. She was the fourth of five children and spent her childhood growing up on a farm in rural Mississippi. She met Peter L. Parry while working as a secretary for the National Park Service and married him on March 7, 1957.
Joyce retired to raise her and Pete's children; they had three: Christy, Frank, and Michael. The family moved frequently: from Mississippi to Virginia, then to Isle Royal National Park in Michigan, and then to Perry's Victory on Put-in-Bay Island in Ohio. From there the family moved to Great Basin National Park in Nevada, to San Francisco, to Joshua Tree National Park in Twenty-nine Palms, California, and then to Washington D.C. In March of 1975, Joyce and Pete moved to Moab, Utah, where they have lived ever since.
Joyce had a deep love of music and was one of the founding members of the Valley Voices and served as director and co-director of the singing group for many years. She was an avid gardener and always strived to have ripe tomatoes by July. She made the best apple pie in the world and won a sweepstakes ribbon for her pie at the Grand County fair.
She was true, constant, loving, and devoted to her husband, Pete, her daughter, Christy, and especially devoted to her granddaughter, Kimber. She had a wicked sense of humor and loved bantering with her son-in-law, William Schultz, giving as good as she got.
Joyce was preceded in death by her two sons, Frank and Michael, by her parents, Samuel and Kathleen, by her brother, Edwin, and by her two sisters, Faye and Doris. She is survived by her husband, Peter, her sister, Nancy, her daughter, Christy, her son-in-law, William, her granddaughter, Kimber, and by many nieces and nephews. She will be deeply missed by all.
Photo Gallery - Click a Picture For Enlarged Slide Show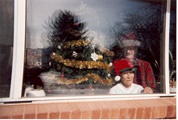 Printable Page Add Picture Add Tribute/Condolence
PLEASE NOTE: Pictures and Tributes will be reviewed before being posted. We will post them ASAP, we appreciate your patience. PLEASE DON'T RESUBMIT.
Patsy Craft
b: 7/28/1939
d: 7/9/2020
Service: Pending
Barbara Brady
b: 5/28/1943
d: 7/4/2020
Service: 07/11/2020, 10:00 am
Spanish Trail Arena Pavilion
Shirley Shelton
b: 9/17/1934
d: 7/4/2020
Service: Pending
Cesar Vega
b: 6/8/1975
d: 7/2/2020
Service: 07/11/2020, 11:00 am
Moab LDS 400 North Chapel
Milo Randall
b: 3/21/1938
d: 6/29/2020
Service: 07/06/2020, 11:00 am
Spanish Valley Mortuary
Stephanie Zimmerman
b: 7/11/1981
d: 6/15/2020
Service: 06/21/2020, 2:00pm
Lions Park
They Live On
Those we love remain with us
For love itself lives on;
Cherished memories never fade
Because one loved is gone.
Those we love can never be
More than a thought apart;
For as long as there's a memory,
They live on within our heart.