Larry Charles McKimmey
Born: 2/14/1943, White City, Missouri
Death: 7/11/2011, Moab, Utah
Service: 07/15/2011 11:00 am, Spanish Valley Mortuary

Larry Charles McKimmey, 68, passed away July 11, 2011 at his home surrounded by his family and friends from an extended illness.
Larry was born February 14, 1943 in White City, Kansas to Raymond Harry and Mattie Alma Picolet McKimmey. He grew up in Buffalo, Missouri and later attended College in Kansas City, Missouri. He got his Doctorate degree of Pharmacy while in Kansas City. In 1978 he moved to Utah working as a Pharmacist in Roosevelt, Duchesne, and Salt Lake City. While in Roosevelt he met and married Sandra Richens on July 1, 1981. In 1998 they moved to Moab and Larry worked for Walker Drug until his retirement in 2002.
Larry had a great love for fishing hunting, and gardening, but his greatest love was his family and enjoyed spending time with them after his retirement.
He is survived by his wife Sandra of Moab, 2 sons Jeffrey Paul (Melissa) of Moab, James Givens of Buffalo, Missouri; 1 brother Bruce McKimmey; 3 sisters Juneva (Larry) Lusk, Mava (Frank) Zilka, and Raylene Smith; a mother-in-law Ina Richens Curtis, 2 sister-in-laws Shirley Bussard, and Nellie Bryant; 2 grandchildren Crystal Horstman, Hannah McKimmey, and 1 great grandchild Caleb Goodin.
Larry was preceded in death by his grand parents, parents a brother Raymond McKimmey, a sister Virginia Kelso, a son Charles Lee McKimmey, a father-in-law Frank Richens, and 2 brother-in-laws Frank Richens and Douglas Richens.
Funeral Services will be held Friday July 15, 2011 at 11:00 am at the Spanish Valley Mortuary 386 North 100 West Moab with a viewing starting at 9:30 am that morning.
Photo Gallery - Click a Picture For Enlarged Slide Show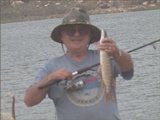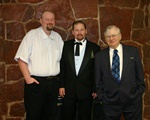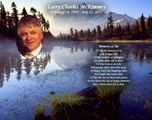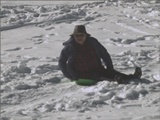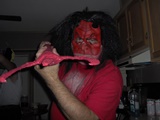 Printable Page Add Picture Add Tribute/Condolence
PLEASE NOTE: Pictures and Tributes will be reviewed before being posted. We will post them ASAP, we appreciate your patience. PLEASE DON'T RESUBMIT.
H Wayne Norton
b: 4/12/1926
d: 4/1/2020
Service: 04/03/2020, 1:00 pm
Sunset Memorial Gardens Cemetery
Debbie Moniz
b: 4/16/1956
d: 3/28/2020
Service: Pending
Laurel Weeks-Pinkham
b: 8/28/1950
d: 3/20/2020
Service: 03/27/2020, 1:00 pm
Sunset Memorial Gardens
Terry Seal
b: 4/24/1949
d: 3/15/2020
Service: Private
Julia Shephardson
b: 11/18/1954
d: 3/11/2020
Service: 03/20/2020, 1:00 pm
Grand Valley Cemetery
Royal Holter Jr
b: 8/20/1951
d: 3/10/2020
Service: 03/17/2020, 1:00 pm
Sunset Memorial Gardens Cemetery
Lois Jamison
b: 6/14/1925
d: 3/9/2020
Service: Pending
They Live On
Those we love remain with us
For love itself lives on;
Cherished memories never fade
Because one loved is gone.
Those we love can never be
More than a thought apart;
For as long as there's a memory,
They live on within our heart.