Joseph John Gerstner
Born: 1/13/1918, Saint Peter, Kansas
Death: 11/26/2011, Moab, Utah
Viewing: 11/29/2011, 6:00 to 8:00 pm
Service: 11/30/2011, 7:00 pm, Spanish Valley Mortuary

Joseph John Gerstner was Born January 13, 1918 in St. Peter, Kansas and died November 26, 2011 at his home in Moab, Utah.
Joe's life spanned the most dangerous events in the world's history and a period of great technological advancements. Joe's work history reflected these events. One of his first big jobs was the water tunnel outside of the Estes Park in Big Thompson Canynon. It provided the water for development of the eastern slope communities in Colorado. World War II was on the horizon and the war effort demanded a large supply of Molybdenum. Jobs were offered and credit for army service was given to men that could endure high elevations and intense heat. Leadville, Colorado was the next job until the National )Parks Service decided to enlarge Carlsbad Caverns so it could accommodate more vistors and Joe ws hires as superintendent of the new elevator shaft.
After this project he and Boyles Brothers Drilling came together. Joe worked for them for 30 years as a superintendent or foreman on major Boyles Brother contracts. He moved to Monticello at the height of the uranium boom and was in charge of contracts with Union Carbide and United Nucllear. He drilled shafts in Salmon, Idaho for Cobalt exploration. He spent time in Grants New Mexico during the early days of Uranium discovery and was superintendent of numerous shafts drilled for the major exploration compppanies in the area. He was asked to do a job at Ambrosia Lake near Grants, the largest shaft in the world had been drilled but the company did not know how to collar it off. Joe was a trouble shooter and completed the job. There were problems in Missouri with a lead and zinc mine and Joe responded. The toxic wastes in Lake Erie were being removed and Erie Canal haad to refurbished The Alpana Huron Cement Company needed a more efficient method to extract the cement to meet the additional demand. Boyles Brothers sent Joe.
The cold war was heating up and the United States decided more atomic weapons were needed. Boyles Brothers got contracted in Indian Springs, Nevaada on the atomic testing site. Joe was in charge of the project and they broke the North American Shaft worked on another atomic site. The shaft was drilled 1300 feet down 1300 feet across and an angle of 65 feet. The bomb was placed in the hole with monitoring devices. Joe stood with engineers of the project. When the bomb was detonated the explosion lifted the ground throughout the area over a foot. The monitor devises were never retrieved. The entire family went to North and South Dakota for the next major project. Boyle Brothers drilled over 300 minute man missile shafts. They were 65 feet deep and 18 feet wide.
The family moved to Moab in 1969. The Rio Algom Mine in La Sal was being developed and Boyles Brothers had a contract. The family moved together and worked at the mine. Moab captured their hearts and they stayed. Joe retired from mining and he was starting to enjoy some of the things he had never had time to do. He loved flowers especially roses and to plant gardens with new and different seeds. But, when Moab started to grow, more water was needed. A mining engineer by the name of Shelley started a tunnel through the sandstone cliff to bring water to Spanish Valley but it was never finished. When Grand County decided to complete the tunnel as the best way to obtain water, the entire Gerstner family responded. This was something they had done all over the United States and Moab was their chosen home. The tunnel wasn't a tunnel when they looked at it. A few rounds of dynamite had exploded, leaving about 80feet of caved in rock and 10 feet of open space. It took the family about 4 months to complete the project in 1973. Mining was in Joe's blood. He had lived in the gold rush country of California and gold fever was contagious. He had 7 gold mines over a period of 10 years. Some were better then others. But the adventure was worth the hard work.
Joe learned how to work from necessity. He quit school in the 8th grade and worked for pennies and hour. He gave most of his earnings to his family because his father was seldom home. He was interested in everything and loved to learn. He was a avid reader and puzzle solver until the last few months before his death. In 1937 he married his teenage love, Alma Pearl Winchester, in their home town of Loveland, Colorado. He was 18 and she was 17. August 4, 2005, Alma Pearl preceded him in death.
He is survived by his son, Douglas Gerstner, his daughter Karen Egeland and Brenda Christenson, his son-in-laws Lars Egeland, and Buster Christensen all of Moab. His grandchildren Doug Christensen (Moab), and Tina Gerstner (Tuscon, AZ), 6 great grandchildren and 3 great-great grandchildren, his siblings Fred Gerstner (Golden, CO), Ray Gestner (Texas Creek, CO) and Shirley Hull, Reno, NV.
Funeral Services were held Wednesday November 30, 2011 at 7:00 pm at the Spanish Valley Mortuary.
Photo Gallery - Click a Picture For Enlarged Slide Show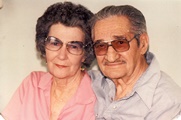 Printable Page Add Picture Add Tribute/Condolence
PLEASE NOTE: Pictures and Tributes will be reviewed before being posted. We will post them ASAP, we appreciate your patience. PLEASE DON'T RESUBMIT.

Lorraine Grundvig
b: 11/2/1929
d: 1/8/2021
Service: 01/15/2021, 2:00 pm Sunset Memorial Gardens Cemetery


Jack Turpin
b: 1/22/1958
d: 1/6/2021
Service: Private


Gloria Martin
b: 1/26/1951
d: 1/6/2021
Service: 01/16/2021, 11:30 am Moab LDS Stake Center with live streaming on Spanish Valley Mortuary facebook page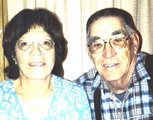 Albert Lucero
b: 9/5/1939
d: 1/5/2021
Service: 01/13/2021, 12:00 pm St. Pius X Catholic Church with live streaming on Spanish Valley Mortury facebook page.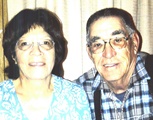 Betty Lucero
b: 6/16/1944
d: 1/5/2021
Service: 01/13/2021, 12:00 pm St Pius X Catholic Church with live streaming on Spanish Valley Mortury facebook page


Daniel Kemmsies
b: 11/13/1957
d: 12/31/2020
Service: Private

Donald Scott Cockayne
b: 10/26/1951
d: 12/31/2020
Service: Pending


George Simons
b: 5/5/1940
d: 12/31/2020
Service: 01/05/2021, 1:00 pm Sunset Memorial Gardens Cemetery

Vee Carroll
b: 7/13/1932
d: 12/28/2020
Service: 01/02/2021, 11:00 am Monticello LDS Stake Center 165 South Main with live streaming on Spanish Valley Mortuary facebook page


Victoria Kemmsies
b: 11/7/1965
d: 12/23/2020
Service: Private

They Live On
Those we love remain with us
For love itself lives on;
Cherished memories never fade
Because one loved is gone.
Those we love can never be
More than a thought apart;
For as long as there's a memory,
They live on within our heart.