John Edgar Keogh
Born: 3/8/1924, Northville, Michigan
Death: 12/16/2011, Moab, Utah
Service: 12/22/2011 11:00:00 AM, St. Pius X Catholic Church
Interment: 12/22/2011 1:00:00 PM, Grand Valley Cemetery

John (Jack) Edgar Keogh, age 87, died December 16, 2011 at his home in Moab, Utah with his loving family by his side.
Jack was born in Northville, Michigan on March 8, 1924, the son of Harold James Keogh and Alma Cribbins Keogh; both second generation Americans of Irish heritage. Growing up in Wayne, Michigan, he enjoyed time with his dear dog Pal and the family's horses. He had fond memories of spending summers on the family92s Centennial Farm near Kenockee, Michigan, alongside his brother and two sisters and his many Cribbins and Quinn cousins. After graduating from high school in 1942, Jack enlisted in the Army with his brother and served in the First Battalion, 147th Infantry in the Pacific Theatre. He was a decorated veteran with many commendations and citations. Jack came from a family of American patriots; his father served at the same time as a Colonel in the Engineering Corps.
After honorable discharge from the military in late 1945, Jack spent nearly a year getting familiar with North American geography from atop his newly found friend, an Indian motorcycle. In 1947 he looked up a girl he had admired since 9th grade at Sacred Heart School in Dearborn, Michigan: Mary Jean Mueth. In 1948 they were married. Soon after, Jack built their20 first home by pulling his family's barn across the ice for nearly a mile and converting it into his and Mary92s first home. Jack studied at Eastern Michigan University in Ypsilanti, Michigan and Colorado School of Mines in Golden, Colorado before re-enlisting in the Army and serving during the Korean War. Later, Jack completed his degree in geology at Colorado College in Colorado Springs. At Colorado College, he was on the boxing team as a featherweight champion and graduated Cum Laude and Phi Beta Kappa. Moab, 93Uranium Capital of the World," was booming and beckoned Jack and Mary to Utah. In 1953, Jack moved to Moab to begin his prospecting and mining career. He soon realized that he needed more than luck to feed his growing family and shortly thereafter set up shop as a land surveyor in Moab. He did continue the pursuit of his dream and searched for the big strike on the side. His Professional Land Surveying business continues today with family members.
One of the many adventures of Jack92s life was moving his family to Alaska for nearly two years in 1959/1960 96 to a community with no electricity nor running water. For many years, John Keogh was the City Engineer for Moab and was elected to 6 terms as the County Surveyor for Grand County. He served for many years on the Grand County and Moab City Planning Commissions, several of those as chairman of each. He was pivotal in designing and implementing Grand County92s first comprehensive Land Use Plan.
During the 196092s, Jack was elected President of the Grand County School Board. He also enjoyed serving on the Rodeo Committee for several years. In 1979, Jack Keogh was chosen to be Citizen of the Year by the Moab Area Chamber of Commerce.
Jack enjoyed many years of hunting, exploring, camping and playing horseshoes with his family and friends. His love of horses, from a very young age, continued throughout his life and he taught his children horsemanship and animal care.
Upon retirement in 1987, Jack became more active in the American Legion and the Veterans of Foreign Wars. For more than twenty years, Jack participated in the American Legion Graveside Military Services for his fellow veterans. He steadfastly kept up this practice until about two months before he passed away. He also began assisting friends who were in their golden years and needed a helping hand. Anyone who knew him will tell you that Jack was a very generous soul. He and Mary enjoyed their retirement years with travel, participation in square dancing, politics, philanthropy and maintaining their home and garden in Spanish Valley. Jack was an active parishioner of St. Pius X Catholic Church. He and Mary were20 among its founding members in 1955.
Jack is survived by his wife Mary, whom he loved and cherished for 63 years, and their eleven children all of whom have special and fond memories of their dad: Kathleen (Craig) Fuhriman, Janie (Don) Tuft, Jim (Shirley Fredriksen), Tiger (Terry Carlson), Matt (Jan Johnston), Alice20 (Ken) Moore, Tim (Alies), Tom (Anita), Ed (Pam), John Paul, and Mike. His brother, James W. Keogh, and his sisters, Jane E. Broom and Helen (Honey) Holden also survive him. He leaves behind 24 grandchildren, 14 great grandchildren as well as many nieces and nephews. He will be missed by each of them and remembered as a hero who was bigger than life and full of adventure.
Two children who died in infancy preceded John in death as did his parents and one grandchild.
A Mass of Christian Burial will be held for Jack on Thursday, December 22, 2011, 11:00 am at St. Pius X Catholic Church. Mass will be followed by a graveside service with military honors at Grand Valley Cemetery.
In lieu of flowers, the family welcomes contributions to Grand County Hospice in memory of Jack Keogh.
Photo Gallery - Click a Picture For Enlarged Slide Show


Printable Page Add Picture Add Tribute/Condolence
PLEASE NOTE: Pictures and Tributes will be reviewed before being posted. We will post them ASAP, we appreciate your patience. PLEASE DON'T RESUBMIT.

Lorraine Grundvig
b: 11/2/1929
d: 1/8/2021
Service: 0/15/2021, 2:00 pm Sunset Memorial Gardens Cemetery


Jack Turpin
b: 1/22/1958
d: 1/6/2021
Service: Private


Gloria Martin
b: 1/26/1951
d: 1/6/2021
Service: 01/16/2021, 11:30 am Moab LDS Stake Center with live streaming on Spanish Valley Mortuary facebook page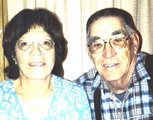 Albert Lucero
b: 9/5/1939
d: 1/5/2021
Service: 01/13/2021, 12:00 pm St. Pius X Catholic Church with live streaming on Spanish Valley Mortury facebook page.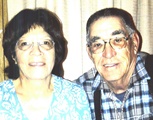 Betty Lucero
b: 6/16/1944
d: 1/5/2021
Service: 01/13/2021, 12:00 pm St Pius X Catholic Church with live streaming on Spanish Valley Mortury facebook page


Daniel Kemmsies
b: 11/13/1957
d: 12/31/2020
Service: Private

Donald Scott Cockayne
b: 10/26/1951
d: 12/31/2020
Service: Pending


George Simons
b: 5/5/1940
d: 12/31/2020
Service: 01/05/2021, 1:00 pm Sunset Memorial Gardens Cemetery

Vee Carroll
b: 7/13/1932
d: 12/28/2020
Service: 01/02/2021, 11:00 am Monticello LDS Stake Center 165 South Main with live streaming on Spanish Valley Mortuary facebook page


Victoria Kemmsies
b: 11/7/1965
d: 12/23/2020
Service: Private


Margaret Hopkin
b: 2/10/1951
d: 12/20/2020
Service: Pending

They Live On
Those we love remain with us
For love itself lives on;
Cherished memories never fade
Because one loved is gone.
Those we love can never be
More than a thought apart;
For as long as there's a memory,
They live on within our heart.