Dustin Ryan Bowden
Born: 10/5/1986, Moab, UT
Death: 8/7/2012, Castleton, UT
Viewing: 08/11/2012, 1:00 pm, Moab LDS Stake Center
Service: 08/11/2012, 2:00 pm, Moab LDS Stake Center
Interment: 8/11/2012, Castleton, Cemetery

Dustin Ryan Bowden "A True Gift from God", passed away peacefully at his home in Castleton, on Tuesday August 7th 2012. Dustin was born on October 5th 1986 in Moab, Utah to Randall G and Kathryn Lear Bowden. "God chose the perfect loving parents to give him to" Within hours of his birth, Dustin was flown to Grand Junction, Colorado then onto Primary Children's Hospital in Salt Lake City, Utah. There began the 25 year battle to keep Dustin's valiant heart beating and sustaining his life. Dustin was born with Transposition of the Great Arteries, a serious congenital heart defect. This brought on years of many surgeries and procedures to keep his heart beating and supporting him. Dustin also was born with Williams Syndrome which rendered him developmentally handicapped and caused the narrowing of his lower aorta and pulmonary arteries. This complicated future procedures, treatments, and virtually made him non-viable for a heart transplant. One positive aspect of the Williams Syndrome is the Loving, Friendly, and Out Going Personality these children have. That was the case with our Dustin, He almost always had a smile on his face and was a Happy boy. He had a great sense of humor, and loved teasing and joking. He was the Crown Jewel and Super-Star of his large extended family. Dustin was the ultimate example of unconditional LOVE. He had each member of his large family convinced that he Loved Them The Most and The Best. That was surely true also of his friends, classmates, caregivers, teaches and coaches. All of Dustin's education was within the Grand County School System. He attended the Sundwall Center, Red Rock Elementary, Helen M Knight Elementary, Grand County Middle School, and he graduated from Grand County High School in 2005, which brought him great joy and excitement. Dustin parents made sure he had every opportunity to enjoy every aspect of his life. One of those opportunities was the Special Olympics in which he was an athlete from 1997 through 2012. In 1998 he was named Athlete of the year for the South Eastern Region. In 2001 Dustin was made an Honorary Pilot for the 421st TFW thru the Make A Wish program. In 2007 he was named an Honorary Guardsman for the Utah National Guard. Dustin loved Fighter Jets of all kinds and was an avid fan of Jeff Gordon, and above all loved to wash Women's hair. In Dustins' short life he had the opportunity to travel abroad. His travels included Las Vegas where he celebrated his 21st Birthday. He traveled to Tulum Mexico to attend his cousins wedding, where he fell in love with a long haired, beautiful Seniorita. He also went on a cruise to Catalina Island and Ensenada, Mexico. On his 25th Birthday he traveled with his family to Albuquerque, New Mexico to attend The Hot Air Balloon Festival and an Air Show featuring the Air Force Thunderbirds. Dustin is survived by his parents and a brother Kevin and sister-in-law Crystal Bowden, a nephew Kalan and niece Caydence. Grandmothers: Clara Lear and Joy Barton, and many Aunts and Uncles: Nancy (Ken) Berger, Mary Davis, Debbie (Sid) Howell, Marty (Stacey) Mason, Rick (Joy Ellen) Mason, Marcia Griswold, Traci Bowden, and Darcy Bowden. He is also survived by many loving cousins who all adored him and added joy to his life as he did theirs. Dustin was preceded in death by Grandfathers: Garth R. Bowden, Billie G. Lear and Richard "Bud" Mason. Uncles: Edmond "Shorty" Turner, William Ronald Lear and Mark A. Mason, and Aunt Regina V. Farmer. Funeral Services were held at the LDS Stake Center on Locust Lane on Saturday, August 11th 2012 . He was laid to rest at the Castleton Cemetery near his beloved home.
Printable Page Add Picture Add Tribute/Condolence
PLEASE NOTE: Pictures and Tributes will be reviewed before being posted. We will post them ASAP, we appreciate your patience. PLEASE DON'T RESUBMIT.

Peter Plastow
b: 9/21/1930
d: 1/22/2021
Service: Pending


Dale Holyoak
b: 5/12/1929
d: 1/19/2021
Service: 01/23/2021, 12:00 pm, Moab LDS Stake Center on Locust Lane with live streaming on Spanish Valley Mortuary facebook page


Lorraine Grundvig
b: 11/2/1929
d: 1/8/2021
Service: 01/15/2021, 2:00 pm Sunset Memorial Gardens Cemetery


Jack Turpin
b: 1/22/1958
d: 1/6/2021
Service: Private


Gloria Martin
b: 1/26/1951
d: 1/6/2021
Service: 01/16/2021, 11:30 am Moab LDS Stake Center with live streaming on Spanish Valley Mortuary facebook page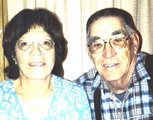 Albert Lucero
b: 9/5/1939
d: 1/5/2021
Service: 01/13/2021, 12:00 pm St. Pius X Catholic Church with live streaming on Spanish Valley Mortury facebook page.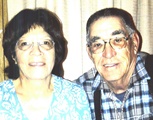 Betty Lucero
b: 6/16/1944
d: 1/5/2021
Service: 01/13/2021, 12:00 pm St Pius X Catholic Church with live streaming on Spanish Valley Mortury facebook page


Daniel Kemmsies
b: 11/13/1957
d: 12/31/2020
Service: Private

Donald Scott Cockayne
b: 10/26/1951
d: 12/31/2020
Service: Pending


George Simons
b: 5/5/1940
d: 12/31/2020
Service: 01/05/2021, 1:00 pm Sunset Memorial Gardens Cemetery

Vee Carroll
b: 7/13/1932
d: 12/28/2020
Service: 01/02/2021, 11:00 am Monticello LDS Stake Center 165 South Main with live streaming on Spanish Valley Mortuary facebook page

They Live On
Those we love remain with us
For love itself lives on;
Cherished memories never fade
Because one loved is gone.
Those we love can never be
More than a thought apart;
For as long as there's a memory,
They live on within our heart.