Dock Pulliam Bias
Born: 7/2/1914, Bardly, Missouri
Death: 12/2/2012, Moab, Utah
Service: Private

Dock Pulliam Bias, surrounded by family and friends at Canyonlands Care Center, went home to be with her Lord and Savior, Jesus Christ, early Sunday morning, December 2, 2012.
She was born in Bardley, Missouri on July 2, 1914, the oldest child of Ethel T. and Carroll McDonald (Doc) Stinnette, and graduated from Fremont High School. With her younger sister, Dora, and several half-brothers and sisters, her family lived in southern Missouri, where she met the love of her life, Arlen Pulliam. She and Arlen were married on January 9, 1932, in Van Buren, Missouri. Times were hard but they worked together and took care of their three beautiful daughters: Bobbie, Billie, and Karen.
Dock, Arlen and youngest daughter Karen moved to Western Colorado in 1955, where Arlen began working in the uranium mining industry. She became a member of Nucla's Assembly of God church. Dock was an accomplished seamstress, sewing for many people through out her life. She enjoyed learning various arts and crafts, eventually settling on quilting, embroidery, and crochet.
One of her greatest joys was spending time with her family, especially her six grandchildren. Every summer, each of her grandchildren would arrive to spend two weeks with 'Gran and Pa.' Dock was 'Grandma' to many of Nucla's young children who attended her day care. She and Arlen also served as Foster Parents for children of the area.
After her husband passed away in 1975, Dock moved briefly to Moab, Utah, where she worked as a cook and kitchen manager. However, she missed her friends and life in Nucla, Colorado. She moved back to Nucla and became manager & cook for a local café.
In 1978, Dock married her good friend, Sherman Bias. They enjoyed exploring the beautiful country in western Colorado and eastern Utah. Sherman passed away in 1986. Shortly after that, Dock became the Coordinator for services to the West End Senior Citizens. Under her supervision and persistence, the West End of Montrose County, Colorado obtained two passenger vans and a new building for activities and meals. She also accepted a position as live-in caregiver for Dick Grant, taking care of him until his death.
Dock was then 65 years old and was fond of telling everyone that she helped take care of the "old" people in the area. (Most younger than she.) Dock continued cooking, fundraising, driving and organizing outings for the Seniors until 2010, when she retired. Montrose County RSVP program honored Dock for 30 years of service and Nucla's Water Days Celebration selected her as Grand Marshal for the parade on July 4, 2008.
She became a resident of Canyonlands Care Center at Moab Regional Health Center in 2012, quickly making herself at home and enjoying visits from her extended family. Dock was a Bingo shark and won many stuffed animals to give to her Great-Great-Grandchildren.
She is survived by her three daughters: Bobbie Maberry, Salt Lake City; Billie Klepzig, Moab; and Karen Brake, Perkins, Oklahoma, six grandchildren: Wayne Maberry, Alturas, Florida; Jackie Jameson, Salt Lake City; Kimberly Jones, Moab; Steven Klepzig, Grand Junction; Gregory Klepzig, Moab; and David Brake, Perkins, Oklahoma; fifteen great-grandchildren: Beth & Amy Maberry; Tristan Burbridge; Ian & Bryan Jameson; Matthew & Deborah Jones; Erin Wardell, Ethan, Kevin & Brandon Klepzig; Gregory & Brittany-Anne Klepzig; Malory & Zane Dock Brake, six great-great-grandchildren: Cody Burbridge; James Klepzig & Mason Wardell; Hunter, Johnny & Kymberlynn Jones; special granddaughter Tina Jones Blasier; special great-great grand daughter Brooklynn Blasier; and many, many add-on family members. Both husbands, Arlen Pulliam and Sherman Bias, her parents and siblings, and one grandson, Richard Maberry, preceded Dock in death.
Following her wishes, there will be no services. Dock's family would like to thank the management and staff at Canyonlands Care Center for the wonderful care she received. The family suggests contributions to the "Nucla-Naturita Senior Citizens" in her name. The family is so thankful for the prayers and support given during this difficult time.
Printable Page Add Picture Add Tribute/Condolence
PLEASE NOTE: Pictures and Tributes will be reviewed before being posted. We will post them ASAP, we appreciate your patience. PLEASE DON'T RESUBMIT.

Peter Plastow
b: 9/21/1930
d: 1/22/2021
Service: Pending


Dale Holyoak
b: 5/12/1929
d: 1/19/2021
Service: 01/23/2021, 12:00 pm, Moab LDS Stake Center on Locust Lane with live streaming on Spanish Valley Mortuary facebook page


Lorraine Grundvig
b: 11/2/1929
d: 1/8/2021
Service: 01/15/2021, 2:00 pm Sunset Memorial Gardens Cemetery


Jack Turpin
b: 1/22/1958
d: 1/6/2021
Service: Private


Gloria Martin
b: 1/26/1951
d: 1/6/2021
Service: 01/16/2021, 11:30 am Moab LDS Stake Center with live streaming on Spanish Valley Mortuary facebook page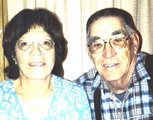 Albert Lucero
b: 9/5/1939
d: 1/5/2021
Service: 01/13/2021, 12:00 pm St. Pius X Catholic Church with live streaming on Spanish Valley Mortury facebook page.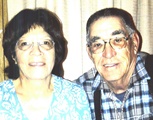 Betty Lucero
b: 6/16/1944
d: 1/5/2021
Service: 01/13/2021, 12:00 pm St Pius X Catholic Church with live streaming on Spanish Valley Mortury facebook page


Daniel Kemmsies
b: 11/13/1957
d: 12/31/2020
Service: Private

Donald Scott Cockayne
b: 10/26/1951
d: 12/31/2020
Service: Pending


George Simons
b: 5/5/1940
d: 12/31/2020
Service: 01/05/2021, 1:00 pm Sunset Memorial Gardens Cemetery

Vee Carroll
b: 7/13/1932
d: 12/28/2020
Service: 01/02/2021, 11:00 am Monticello LDS Stake Center 165 South Main with live streaming on Spanish Valley Mortuary facebook page

They Live On
Those we love remain with us
For love itself lives on;
Cherished memories never fade
Because one loved is gone.
Those we love can never be
More than a thought apart;
For as long as there's a memory,
They live on within our heart.