Lorrene Curtis
Born: 9/27/1961, Walnut Creek, CA
Death: 2/22/2008, St. Croix, USVI
Viewing: 03/08/2008 at 10:30 am
Service: 03/08/2008 at 12:00 pm, Union Park 5th Ward
Interment: 03/08/2008 at 1:30 pm, Midvale City Cemetery

Lorrene Taylor Curtis, 46, passed away suddenly on Friday, February 22, 2008, in St. Croix, US Virgin Islands.
Lorrene was an outstanding woman. Everyone who knew her was influenced by her contagious laugh, outgoing personality, and caring character. She was an amazing wife, mother,daughter, sister,and friend to many.
Lorrene was born in Walnut Creek, CA, on Sept. 27, 1961. Lorrene grew up and went to school in Ramona, CA. She graduated from Ramona High School in 1979 where she excelled in singing, dancing, and gymnastics. She took 2nd on the balance beam and 9th over-all for Southern California high schools her freshman year.
She married her high school sweetheart Steven Lantis and they had a beautiful daughter Sabrina Diane.
Lorrene later married the love of her life, Larry B. Curtis, and moved to Utah. They had two amazing boys, Randy and Alan.
Lorrene loved spending time with her family. She loved her own children and kids so much, she held a daycare in their home so she could spend as much time as possible with them. She enjoyed watching her children doing sports, camping, and skiing with her family. Lorrene cherished music and was a natural when it came to singing and performing. She was especially motivated by her favorite artists Pat Benetar, Heart, Barbara Streisand, and Joan Jett. Lorrene took pleasure in singing their songs as well as songs she wrote herself. At the age of 5, she performed in her first play "Gypsy" where she sang, "Let Me Entertain You" with a tap dance routine.
She is survived by her husband Larry of Midvale; a daughter, Sabrina Lantis of Orange County, CA; 2 sons Randy (Quinn) of Midvale, and Alan of San Diego; her parents Karl and Patsy Taylor of Frederikstead, USVI; a sister DeeAnna (Mearl) Sheldon of Moab; 4 brothers Joseph (Maria) Taylor of Siloam Springs, AR, John (Janice) Taylor, Roger (Debrah) Taylor, both of Tampa, Florida, Jerry (QuanQui) Taylor of Christianstead, USVI; 2 ½ grandchildren, and numerous nephews and nieces.
Funeral Services will be held Saturday March 8, 2008 at the Union Park 5th Ward Building 7679 Chad Street, Midvale, at 12:00 pm. A viewing will be held from 10:30 am to 11:40 am at the church. Interment will be held at the Midvale City Cemetery.
Photo Gallery - Click a Picture For Enlarged Slide Show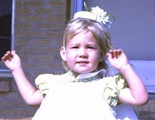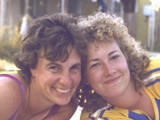 Printable Page Add Picture Add Tribute/Condolence Funeral Program
PLEASE NOTE: Pictures and Tributes will be reviewed before being posted. We will post them ASAP, we appreciate your patience. PLEASE DON'T RESUBMIT.
They Live On
Those we love remain with us
For love itself lives on;
Cherished memories never fade
Because one loved is gone.
Those we love can never be
More than a thought apart;
For as long as there's a memory,
They live on within our heart.