Dale Lee
Born: 7/31/1946, Vernal, Utah
Death: 3/21/2008, Moab, Utah

Vernal / LaSal – Dale Lee, 61, passed away suddenly on Friday, March 21, 2008, at Allen Memorial Hospital in Moab, Utah.
Dale was born in Vernal, Utah on July 31,1946, the 6th son of Glenn and Marie Lee. His five brothers were generally good to him and he idolized them because of the athletics they were involved with. Dale grew up in Vernal and married Patsy Ann Colobella in May 1964. They had one daughter, Cindy Rae Lee. They were divorced in 1966. He married his dear, loving Sharron Lea Sharp Feb. 18, 1967. She stood by him through "thick and thin", good and bad times. Sharron was always there for him. Sharron was his wife, friend, and lover. They had two wonderful and diverse children, Tracey Dickerson and Benjamin Lee.
Dale joined the U.S. Army in March 1966 and became a Special Forces "Green Beret" and served in Vietnam. During his time on earth he was always proud of his accomplishments as a Green Beret. Vietnam did rule his life though. Dale worked most of his life in the oil fields. He started in the summer of 1962 and other than the three year Army stint and a short tour of working in Southern California he worked over 40 years in the "patch" as they call it retiring as a nuclear safety officer. Most of that time he was in the employ of Halliburton.
Dale love hunting, the Rim of Diamond - especially early in the morning and toward evening, and music by the Doors, Beatles Sgt. Pepper Lonely Heart Club Band, Pink Floyd, Jefferson Airplane, Bee Gees, Johnny Cash, Roy Orbison, Bread, Eagles, Marty Robbins.
He is survived by two daughters: Cindy Nelson of Rock Springs, WY; Tracey Dickerson of LaSal, UT; a son Benjamin Lee of Albuquerque, NM; Four brothers: Dennis, George, Art, Morgan; and five grandchildren
He was preceded in death by his parents, wife Sharron, and a brother Larry.
At Dale's request cremation has taken place and a gathering with friends and family will take place at a later date.
Photo Gallery - Click a Picture For Enlarged Slide Show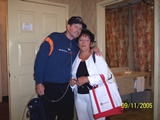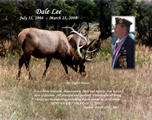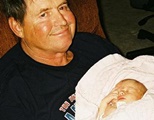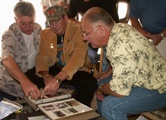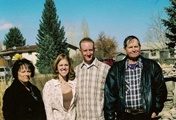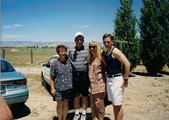 Printable Page Add Picture Add Tribute/Condolence
PLEASE NOTE: Pictures and Tributes will be reviewed before being posted. We will post them ASAP, we appreciate your patience. PLEASE DON'T RESUBMIT.
Bobby Brookshier
b: 5/7/1929
d: 1/21/2019
Service: 01/28/2019, 1:00 pm
Spanish Valley Mortuary
Michaelene Pendleton
b: 5/15/1946
d: 1/21/2019
Service: Private
Jeanne von Zastrow
b: 6/10/1955
d: 1/20/2019
Service: 01/26/2019, 11:00 am
St Francis Episcopal Church
Michael Shumway
b: 6/13/1953
d: 1/17/2019
Service: 01/22/2019, 12:00 pm
Sunset Memorial Gardens Cemetery
W J Tyler Palmer
b: 3/23/1985
d: 1/11/2019
Service: 01/16/2019, 5:00 pm
Sand Flats Recreation Area D Loop #D-18
Kathleen Daniels
b: 10/25/1962
d: 1/11/2019
Service: Private
Gary Walter
b: 2/26/1947
d: 1/9/2019
Service: Private
Lisa Lee Maher
b: 9/18/1930
d: 1/3/2019
Service: Private
Robin Groff
b: 10/24/1952
d: 1/2/2019
Service: 01/12/2019, 1:00 pm
M A R C
Bill Hopkins
b: 3/20/1951
d: 1/2/2019
Service: Private
H Gill Nielsen
b: 10/22/1941
d: 1/1/2019
Service: Private
Norma Nunn
b: 5/9/1933
d: 12/28/2018
Service: 01/05/2019, 11:00 am
Moab Community Church
They Live On
Those we love remain with us
For love itself lives on;
Cherished memories never fade
Because one loved is gone.
Those we love can never be
More than a thought apart;
For as long as there's a memory,
They live on within our heart.