Elizabeth "Belle" M Eaton
Born: 7/23/1912, Silver City, New Mexico
Death: 4/2/2008, Moab, Utah
Service: 04/12/2008, 11:00 am, Trinity Presbyterian Church Cliff, NM

Elizabeth "Belle" Eaton, age 95, passed from this life on April 2,in Moab, Utah. She spent her life as an active person, hiking until her ninetieth birthday, making friends wherever she went. Belle was born on July 23, 1912 in Silver City, New Mexico, the daughter of Emma Carson and Paulo Marquez. She never knew her father. She was raised by her aunts and her Grandmother after the death of her mother at age six. Belle often told stories of her summers on the family ranch in the Gila Valley. At age 22, Belle joined her Aunt Florence in Cleveland where she worked as a beautician for several years before meeting Jesse Eaton whom she married in 1936. They moved frequently with Jesse's job at the Davie Tree Company, spending the first years of their marriage living in a 16' trailer. Their son, Bob, was born in 1942. In 1938, they had purchased a tract of land in Gila, New Mexico along the Gila River. After WWII ended, Belle and Jesse returned to their land, renovated an old adobe house and made it their home for more than 30 years. During this time, in an effort to make a living, Jesse was offered two dozen chickens as payment for some mechanic work. This led to a twenty year foray into the poultry industry; with their flock reaching over 5000 laying hens.
In 1954, Jesse went to work at the local copper smelter and the responsibility for the farming operation fell to Belle. In the mid 1960's, Jesse succumbed to a stroke and the entire burden of their livelihood fell to Belle. She worked at a series of different jobs but became famous when she thwarted a robbery attempt at the Snappy Mart in Silver City. When the would-be robber ordered her to give him all of the cash in the drawer, she stated "all of my registers are closed; if you want any money you will just have to shoot me." The frustrated robber turned and left.
After Jesse died in 1983, Belle began to travel. She took trips to Hawaii, Europe . Belle maintained her home in the Gila Valley until 2002 when her family persuaded her to move to Moab, the home of her Granddaughter. Heidi Wainer, took very good care of her Grandmother through her several ailments and a broken hip. During her time in Moab, Belle was active in the Moab senior scene. She was a regular at the Senior Center where she knew everyone. She was active in the Red Hat Society and participated in Tai Chi, played with the band, and was a terror at the canasta table. Belle loved watching the jeeps and mountain bikers sail past her window. She took motorcycle rides around the valley and a plane ride over Canyonlands, on her 95th birthday. She was always ready to party and managed to dance several times with the Mayor of Salt Lake City at a New Years Eve party in 2007.
Belle has seen so many changes in the world, from riding on the stagecoach at age of 6 to flying to Europe at age 80. She was a generous, kind and warmhearted lady who was loved by all.
Belle is survived by Bob and Susan Eaton; Heidi , Sam, Tobin and Kai Wainer; Josh, Suzette, Isaac, and Emery Belle (her namesake)Eaton; also Christy, Dave, Madeline, and Nicholas Riches .
Memorial Services are planned for Thursday April 3, at the Community Church in Moab and April 12 at the Trinity Presbyterian Church in Cliff, New Mexico at 11:00 am.
In lieu of flowers donations can be made to Grand Center 182 North 500 West Moab, Utah 84532.
Photo Gallery - Click a Picture For Enlarged Slide Show



Printable Page Add Picture Add Tribute/Condolence
PLEASE NOTE: Pictures and Tributes will be reviewed before being posted. We will post them ASAP, we appreciate your patience. PLEASE DON'T RESUBMIT.

Lorraine Grundvig
b: 11/2/1929
d: 1/8/2021
Service: 01/15/2021, 2:00 pm Sunset Memorial Gardens Cemetery


Jack Turpin
b: 1/22/1958
d: 1/6/2021
Service: Private


Gloria Martin
b: 1/26/1951
d: 1/6/2021
Service: 01/16/2021, 11:30 am Moab LDS Stake Center with live streaming on Spanish Valley Mortuary facebook page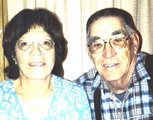 Albert Lucero
b: 9/5/1939
d: 1/5/2021
Service: 01/13/2021, 12:00 pm St. Pius X Catholic Church with live streaming on Spanish Valley Mortury facebook page.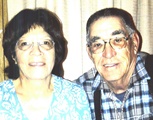 Betty Lucero
b: 6/16/1944
d: 1/5/2021
Service: 01/13/2021, 12:00 pm St Pius X Catholic Church with live streaming on Spanish Valley Mortury facebook page


Daniel Kemmsies
b: 11/13/1957
d: 12/31/2020
Service: Private

Donald Scott Cockayne
b: 10/26/1951
d: 12/31/2020
Service: Pending


George Simons
b: 5/5/1940
d: 12/31/2020
Service: 01/05/2021, 1:00 pm Sunset Memorial Gardens Cemetery

Vee Carroll
b: 7/13/1932
d: 12/28/2020
Service: 01/02/2021, 11:00 am Monticello LDS Stake Center 165 South Main with live streaming on Spanish Valley Mortuary facebook page


Victoria Kemmsies
b: 11/7/1965
d: 12/23/2020
Service: Private

They Live On
Those we love remain with us
For love itself lives on;
Cherished memories never fade
Because one loved is gone.
Those we love can never be
More than a thought apart;
For as long as there's a memory,
They live on within our heart.