Ted K McDougall

Born: 9/15/1938, Moab, Utah
Death: 8/7/2013, Moab, Utah
Viewing: 08/11/2013 6:00 to 8:00 pm, Spanish Valley Mortuary
Service: 08/12/2013, 1:00 pm, Sunset Memorial Gardens Cemetery
Interment: 08/12/2013, 2:30 pm, Sunset Memorial Cemetery


Ted K. McDougall was born in Moab, Utah on September 15, 1938 to Helen Loveridge and Kenneth Carlton McDougall. He died at his home in Moab, on August 7, 2013.

He spent his life here in the town he so often referred to as "God's Country"! He was educated in Grand County school system; participating in sports and school activities. However, school was not to be his favorite pass time but rather necessity, while his real love was in the Moab's great outdoors. He was an avid sportsman from his youth, and loved to hunt in the La Sal and Henry Mountains with his Dad and Uncle Les, and fish in the Colorado River and La Sal Mountain lakes, which he would hike into and stay for several days as a kid, just to enjoy the great outdoors.

In 1956, at 18, Ted went to work for Swank Drilling as a driller helper and later as a driller, operating rigs on the Lasal Mtns and areas in Grand and San Juan Counties. In 1958 as a driller, he went to work for Burt Vivian Drilling, and remained there until 1960, when he began a new career in the construction trade, working with his cousin Eben Scharf, at Scharf Construction, in Moab; building and remodeling homes and other structures. In 1961 he went to work for Clever Construction in Moab and remained there for many years. The construction trade was to become his main occupation throughout his life as he became an exceptional journeyman carpenter, in all aspects of the trade.

On November 5, 1959, Ted married his childhood sweetheart, Vonna Kerby in Moab, Utah. To this union were born, three sons; Ted, Todd and Eric. In 1961, Ted and Vonna homesteaded 3 acres of government land, and Ted began the process of building the home they spent 53 years together in, at 1680 S. McDougall Ln. in Moab. Teds active life as a sportsman and in the construction field, was altered greatly when at the age of 28, Ted was diagnosed with the devastating disease of Multiple Sclerosis. This disease was to shorten his work career; challenge his ability to be totally mobile and productive physically, but he proved, in spite of great adversity for the next 47 years, that life would not beat him. He kept his unbreakable spirit and commitment to his family, while teaching his sons the great value of work; honesty, and integrity. He was a man of few words, but if he gave you his word, "You could take it to the bank"! So to summarize just a bit of who he was…, "His family was his life; He was a man of unbreakable courage and determination; Ted was a member of the Church of Jesus Christ of Latter Day Saints: he possessed a deep and personal love of his Savior; He was dedicated to the value of hard work and he held a deep and abiding love for this county." To those of us who were blessed to know and love him, we give grateful thanks for his life, and for his amazing courage and determination to live life on life's terms, without complaint. The knowledge that families are forever will hold us till we are with him again…

Ted is survived by his wife Vonna, sons, Ted D. (Bev), Monticello, UT, Todd (Cassandra) Moab, and Eric (Jenny), Moab; grandchildren, Cortney (Brady) Blake, St. George, Utah, Erika, Tyson, Tyler, Kerby, Marci, Jeremy and Kaitlin, and 3 great-grandchildren, Aiden, Addison and Ashtynn Blake. Aunts, Gayle Tangren and Joanne Jackson, Moab; brother-in-law, Venice Denney, Moab, and sister-in-law, Barbara (Don) Peterson, Mt. Pleasant, Utah and numerous nieces and nephews.

He is preceded in death by his parents and sister, Gloria Denney.

Graveside services held 1pm, August 12, 2013 at Sunset Memorial Gardens in Moab. A Family Visitation will be held from 6-8 pm Sunday, August 11, 2013 at Spanish Valley Mortuary, 386 North 100 West, Moab, Utah

In lieu of flowers, donations may be made to the National Multiple Sclerosis Foundation.

Printable Page Add Picture Add Tribute/Condolence

PLEASE NOTE: Pictures and Tributes will be reviewed before being posted. We will post them ASAP, we appreciate your patience. PLEASE DON'T RESUBMIT.

Lorraine Grundvig
b: 11/2/1929
d: 1/8/2021
Service: 01/15/2021, 2:00 pm Sunset Memorial Gardens Cemetery


Jack Turpin
b: 1/22/1958
d: 1/6/2021
Service: Private


Gloria Martin
b: 1/26/1951
d: 1/6/2021
Service: 01/16/2021, 11:30 am Moab LDS Stake Center with live streaming on Spanish Valley Mortuary facebook page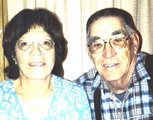 Albert Lucero
b: 9/5/1939
d: 1/5/2021
Service: 01/13/2021, 12:00 pm St. Pius X Catholic Church with live streaming on Spanish Valley Mortury facebook page.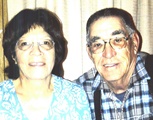 Betty Lucero
b: 6/16/1944
d: 1/5/2021
Service: 01/13/2021, 12:00 pm St Pius X Catholic Church with live streaming on Spanish Valley Mortury facebook page


Daniel Kemmsies
b: 11/13/1957
d: 12/31/2020
Service: Private

Donald Scott Cockayne
b: 10/26/1951
d: 12/31/2020
Service: Pending


George Simons
b: 5/5/1940
d: 12/31/2020
Service: 01/05/2021, 1:00 pm Sunset Memorial Gardens Cemetery

Vee Carroll
b: 7/13/1932
d: 12/28/2020
Service: 01/02/2021, 11:00 am Monticello LDS Stake Center 165 South Main with live streaming on Spanish Valley Mortuary facebook page


Victoria Kemmsies
b: 11/7/1965
d: 12/23/2020
Service: Private


Margaret Hopkin
b: 2/10/1951
d: 12/20/2020
Service: Pending

They Live On
Those we love remain with us
For love itself lives on;
Cherished memories never fade
Because one loved is gone.
Those we love can never be
More than a thought apart;
For as long as there's a memory,
They live on within our heart.