Jack Gilbert Stewart

Born: 8/30/1927, Dayton, Oregon
Death: 9/3/2013, Moab, Utah
Viewing: 09/06/2013 6:00 to 8:00 pm, Spanish Valley Mortuary
Service: 09/07/2013, 3:00 pm, Moab LDS 400 North Chapel
Interment: 09/07/2013, 4:30 pm, Sunset Memorial Gardens


Jack Gilbert Stewart passed away at his home with his wife, Shirley, by his side on September 3, 2013, shortly after celebrating his 86th birthday with all of his family. Jack was born August 30, 1927 to Clive Charles Stewart and Eula Gladys Rakestraw Stewart. Although Jack was born in Oregon, his family resided in Moab and traveled back home when he was about six weeks old. Therefore, Jack rightfully considered himself a native fourth generation Moabite. He was the fourth of six children--brothers Harold and Richard (Dick); sister Beverly; and two half-brothers Clive (Buster) and David.

Jack attended Moab schools, being active in football and basketball in high school. His love for football continued throughout his life. He was a very talented iceskater, dancer, and singer. He also enjoyed camping, hunting and fishing. Jack left high school early to enlist in the Navy, and served for a year in the Phillipines at the end of WWII. Near the time he enlisted, his brother Dick was killed in action, also in the Phillipines. Following Jack's service in the Navy he returned to Moab to finish his Senior year of high school and graduated in the class of 1947. He was quite the handsome ladies man and there were a lot of heartbroken and disappointed young women when Shirley Mae Chapman snagged him for her own.

Jack and Shirley met in Aug. 1949 when her family came to Moab. They were married on June 16, 1951 and later sealed in the Salt Lake Temple that same date in 1959. They made their home in Moab, and built a house together. They had eight children (and fostered a few along the way). In the sixty-two years they were married the family grew to include spouses, 27 grandchildren, 40 great-grandchildren with two on the way, and eight great-great grandchildren.

Jack was a very hard worker to provide for his large family. He truly was a "Jack"-of-all-trades. His first job as a teenager was building fences on the La Sals for the Forest Service. He worked on a drill rig, in a uranium mine, at Robertson Brothers Service Station, Texas Gulf, and for others before he decided to go into business for himself. Jack partnered with Sug Bailey having a carpet and upholstery business for many years. After retiring from his carpet business, Jack was a custodian for the LDS church for several years. It was from that job that he permanently retired, but he stayed busy with projects at home including building tool sheds, and working in the garden and orchard.

Jack also never retired from his life of service. He was always involved in the community, with friends, family, and Church. As a member of the Church of Jesus Christ of Latter-Day Saints, he served in many callings. Among those he was first a dance specialist, then served as Elder's Quorum President, in the Young Men's organization, Sunday School and Stake Mission Presidencies, and as a counselor to three different Bishops over more than twenty years. A highlight of his church service was serving as a worker in the Monticello temple with his wife, Shirley, and he was always found singing in the ward choir which he really loved. He also utilized his beautiful tenor voice singing at hundreds of local funerals through the years.

Jack was preceded in death by his parents, siblings and a daughter, Catherine Marie. He is survived by his wife, Shirley; daughter Wendy Mae (Ivor) Bradshaw of La Sal, UT; son Jack Brett (Marilee) of Las Vegas, NV; son Randy Lea (Janet) of Providence, UT, daughter Merrie Elizabeth (David) Knutson of Moab; daughter Loretta Ann (Kirk) Thiery of Monticello, UT; son Paul Meldon (Wendy) of Denver, CO; daughter Christine Allana of Durango, CO; his grandchildren, great-grandchildren, and beloved nieces, nephews, and cousins.

Services for Jack were held on Saturday, September 7, 2013 at the 4th North LDS Chapel with burial at Sunset Memorial Gardens, near his daughter Cathy and other family members. The Stewart Family is so grateful for the wonderful outpouring of love and support given them.

Printable Page Add Picture Add Tribute/Condolence

PLEASE NOTE: Pictures and Tributes will be reviewed before being posted. We will post them ASAP, we appreciate your patience. PLEASE DON'T RESUBMIT.

Lorraine Grundvig
b: 11/2/1929
d: 1/8/2021
Service: 01/15/2021, 2:00 pm Sunset Memorial Gardens Cemetery


Jack Turpin
b: 1/22/1958
d: 1/6/2021
Service: Private


Gloria Martin
b: 1/26/1951
d: 1/6/2021
Service: 01/16/2021, 11:30 am Moab LDS Stake Center with live streaming on Spanish Valley Mortuary facebook page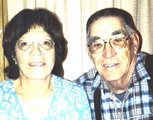 Albert Lucero
b: 9/5/1939
d: 1/5/2021
Service: 01/13/2021, 12:00 pm St. Pius X Catholic Church with live streaming on Spanish Valley Mortury facebook page.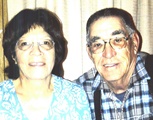 Betty Lucero
b: 6/16/1944
d: 1/5/2021
Service: 01/13/2021, 12:00 pm St Pius X Catholic Church with live streaming on Spanish Valley Mortury facebook page


Daniel Kemmsies
b: 11/13/1957
d: 12/31/2020
Service: Private

Donald Scott Cockayne
b: 10/26/1951
d: 12/31/2020
Service: Pending


George Simons
b: 5/5/1940
d: 12/31/2020
Service: 01/05/2021, 1:00 pm Sunset Memorial Gardens Cemetery

Vee Carroll
b: 7/13/1932
d: 12/28/2020
Service: 01/02/2021, 11:00 am Monticello LDS Stake Center 165 South Main with live streaming on Spanish Valley Mortuary facebook page


Victoria Kemmsies
b: 11/7/1965
d: 12/23/2020
Service: Private


Margaret Hopkin
b: 2/10/1951
d: 12/20/2020
Service: Pending

They Live On
Those we love remain with us
For love itself lives on;
Cherished memories never fade
Because one loved is gone.
Those we love can never be
More than a thought apart;
For as long as there's a memory,
They live on within our heart.