Yvonne M Hawks

Born: 6/24/1937, Whitesboro, Texas
Death: 1/6/2014, Moab, Utah
Service: 01/09/2014, 2:00 pm, Community Church


Long Time Moab Resident Pearl "Yvonne Hawks, 76, passed away January 6, 2014 peacefully at her home following a long illness. Services were held on Thursday January 9, 2014 at the Community Church in Moab, grave dedication followed at the Sunset Memorial Gardens Cemetery.

Yvonne was born on June 24, 1937 in Whitesboro, Texas to Frank ans Ruby Maddera. She spent her childhood in Texas and Carbon County, Utah. In 1955 her family moved to Moab where she graduated from Grand County High School. She married Robert E Hawks on August 18, 1956. Together they raised four children, and have owned and operated Bob'sSanitation Inc. since 1970. Always ready for a challenge, Yvonne became active in the community. She was elected to the school board and served from 1975 – 1982. She was a member of the consolidation Board, Grand County Credit Union Loan Committee and was active with the Republican Women.

In addition, she was a proud member of the Alpha Rho Sorority remaining active until her death. Known for her quick wit, unique sense of humor, hard work and dedication to family, friends sorority sisters and community. Yvonne will be dearly missed. Her legacy is the kindness she shared with friends, family, and strangers alike. She was a champion to all and always saw the good in everyone.

Yvonne is survived by her loving husband Robert E Hawks; 3 sons Robert J. (Angela Lema) of Palisade, CO, Richard R (Helen) , David I. (Barbara Swenson) Hawks both of Moab; a daughter Lynda J. (George) Rogers of Centerville, UT; 5 grandchildren, 4 great-grandchildren; 4 brothers and 1 sister.

"The best and most beautiful things in the world can not be seen or even touched. They must be felt with the heart." Helen Keller

Printable Page Add Picture Add Tribute/Condolence

PLEASE NOTE: Pictures and Tributes will be reviewed before being posted. We will post them ASAP, we appreciate your patience. PLEASE DON'T RESUBMIT.
Mary Mays
b: 3/5/1939
d: 9/22/2020
Service: Pending


OraLynn Means
b: 7/13/1936
d: 9/21/2020
Service: 09/28/2020, 11:00 am at The LDS Church on 400 North


Guy Thomas
b: 1/10/1950
d: 9/18/2020
Service: Private


Werner Wucherer
b: 1/20/1934
d: 9/10/2020
Service: Private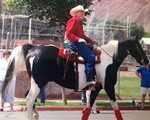 Rodney Dalton
b: 1/18/1934
d: 9/1/2020
Service: 09/08/2020, 10:00 am Grand Valley Cemetery

They Live On
Those we love remain with us
For love itself lives on;
Cherished memories never fade
Because one loved is gone.
Those we love can never be
More than a thought apart;
For as long as there's a memory,
They live on within our heart.