Mervyn Hector Lawton
Born: 7/7/1922, South Africa
Death: 1/9/2014, Moab, Utah
Service: Private

Longtime Moab resident Merv Lawton passed away on the evening Jan. 9, 2014. He was born July 7, 1922, to parents Eddie and Alfred Lawton of Cape Town, South Africa.
Mervyn attended Bishops, a leading private boys school in Cape Town, where rugby and cricket were his sports, and ultimately graduated with a degree in mining engineering from the University of Witwatersand, in Johannesburg, South Africa.
His studies were interrupted by World War II, during which he served as a Spitfire pilot in North Africa and Italy. As a young Major, he returned to "Wits" in 1947 to complete his degree and start his mining career at one of the many gold/uranium mines around Johannesburg. In this period he met and wed (in 1951) Elspeth "Penny" Lawton.
In 1957, the Lawton family emigrated to Elliot Lake, Canada, a uranium boom town in northern Ontario. The next move was to become the manager of a copper mine near Lac La Ronge, an even more northern town in Saskatchewan. In 1971, Mervyn was transferred to Moab to take on the role of mine manager of Rio Algom's property in Lisbon Valley.
What started off as a four to five year assignment in the U.S., became a love affair with Moab and the surrounding community. He often noted that the climate and flora was much like coming home to his native South Africa. Mervyn retired from Rio Algom in 1988 but stayed active in the community, being elected as county commissioner and acting as the chairman of the commission for two years. After stepping away from this duty, Mervyn filled his time raising sheep and caring for rescued animals with his significant other, Sam Cunningham. In a 2003 interview he said, "I am very proud to be a part of a project that breeds, raises and donates Churro sheep back to a proud people, the Navajo. We see some families return to caring for the herd, and their weavers return to creating their art."
All his life Mervyn had a love for the outdoors, fast machines and critters of all kinds. Mervyn always loved fishing, upland bird and water fowl hunting, but intimated that large game hunting was not his thing, because he didn't like looking into the target's eyes. He marveled at nature's creations and shared his fascination with his children, who enjoyed such escapades as a rescued baby blue heron in the basement, midnight excursions to observe beavers at work under the full moon and countless times that a snake enjoyed a nap in his clothing pocket. He raced boats, go-carts, snowmobiles, motorcycles and stock cars. He prized his time on oceans and lakes and in forests and deserts, and thoroughly enjoyed the relationships that these activities enabled. Wherever Mervyn ended up, he sought out recreational and educational opportunities for his family. He passed on to his children an abiding respect for local and indigenous peoples. Whether the locals be Xhosa, Cree or Navajo, Canadian, Mexican or American, Mervyn found common ground in local pleasures.
Mervyn is survived by his former spouse, Elspeth (Penny) Lawton and his current partner, Sam Cunningham. He is also survived by five children and five grandchildren: Dr. Wendy Lawton of Metamora, Mich., and her three grown children, Gillian (and her husband Cam Gzym), Antonia, and Nicholas; Mark and wife, Jane Lawton, of Vancouver, Canada, and their two grown daughters, Samantha and Claire; Bruce and wife Peggy Lawton of Salt Lake City, Utah; daughter, Judy Lawton, and son, Tim Lawton, both of Salt Lake City, Utah.
Although a memorial service is not expected, family members will make plans to gather later in the season to privately celebrate Merv's life and the many contributions to his community. In memory of Merv, his family will arrange to make a donation to the local Human Society, an organization he supported personally, and had great respect for. If any community member wishes to honor the life of Mervyn Dendy Lawton, they are invited to make a gift to the same organization by sending a contribution to The Humane Society of Moab, P.O. Box 1188, Moab, UT, 84532.
Photo Gallery - Click a Picture For Enlarged Slide Show



Printable Page Add Picture Add Tribute/Condolence
PLEASE NOTE: Pictures and Tributes will be reviewed before being posted. We will post them ASAP, we appreciate your patience. PLEASE DON'T RESUBMIT.

Dale Holyoak
b: 5/12/1929
d: 1/19/2021
Service: 01/23/2021, 12:00 pm, Moab LDS Stake Center on Locust Lane with live streaming on Spanish Valley Mortuary facebook page


Lorraine Grundvig
b: 11/2/1929
d: 1/8/2021
Service: 01/15/2021, 2:00 pm Sunset Memorial Gardens Cemetery


Jack Turpin
b: 1/22/1958
d: 1/6/2021
Service: Private


Gloria Martin
b: 1/26/1951
d: 1/6/2021
Service: 01/16/2021, 11:30 am Moab LDS Stake Center with live streaming on Spanish Valley Mortuary facebook page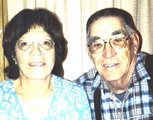 Albert Lucero
b: 9/5/1939
d: 1/5/2021
Service: 01/13/2021, 12:00 pm St. Pius X Catholic Church with live streaming on Spanish Valley Mortury facebook page.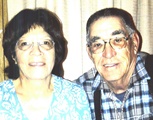 Betty Lucero
b: 6/16/1944
d: 1/5/2021
Service: 01/13/2021, 12:00 pm St Pius X Catholic Church with live streaming on Spanish Valley Mortury facebook page


Daniel Kemmsies
b: 11/13/1957
d: 12/31/2020
Service: Private

Donald Scott Cockayne
b: 10/26/1951
d: 12/31/2020
Service: Pending


George Simons
b: 5/5/1940
d: 12/31/2020
Service: 01/05/2021, 1:00 pm Sunset Memorial Gardens Cemetery

Vee Carroll
b: 7/13/1932
d: 12/28/2020
Service: 01/02/2021, 11:00 am Monticello LDS Stake Center 165 South Main with live streaming on Spanish Valley Mortuary facebook page

They Live On
Those we love remain with us
For love itself lives on;
Cherished memories never fade
Because one loved is gone.
Those we love can never be
More than a thought apart;
For as long as there's a memory,
They live on within our heart.