Andre Richard Rowe

Born: 9/17/1974, Jamacia
Death: 3/8/2014, Moab, Utah
Service: 41713, Fort Lauderdale, Florida


It is with sadness that Appleseed Studios reports  the tragic death of its founder, André Rowe André Richard Rowe (born September 17, 1974, died March 8, 2014)

To those who posed for him and especially his friends and many colleagues, they understood it was  always about the light. André Richard Rowe, a commercial photographer based in Fort Lauderdale, Fla. with more than 20  years of experience died tragically in the early morning hours of March 8, in Moab, Utah following a photo  shoot on location. He was 39. Rowe's close-knit circle of survivors includes his mother, Lola Rowe, nine  siblings, extended family members, girlfriend, industry professionals, and friends. 

"It saddens me to think of his passing. So young, talented and most important: genuine. To André,  photography was life, love and happiness," said Julius Gregorio, a fashion photographer based in Fort  Lauderdale who was among the countless individuals who shared in honor of Rowe during his memorial  service March 15. 

Rowe was a visual artist of photographic design who possessed incomparable zeal and shared his  success with like minds. His enthusiasm was undeniable. "Many times after a 20-hour work day ...  I'd look over at André [to] ask him how he was doing and his enthusiastic "I'm great, what's next!"  would be enough to get me through the rest of the day," said Colin King, Vice President of  Marketing, Hasselblad Bron, Inc., Americas. Broncolor is the Switzerland-based leading worldwide brand for flash photography equipment.  Broncolor invited Rowe to visit in 2009, a privilege reserved for press and seasoned distributors. His  working knowledge of photography and lighting gear was a welcomed perspective. "Rowe's insight  was always appreciated," King said.  Rowe was often Broncolor's go-to photographer to test and offer working knowledge about its gear  prior to being released into the market. Broncolor and Rowe are leading industry professionals and  were equally obliged by their relationship. If you consider that a child's world is formed by what they see, then it's not hard to understand Rowe's  fascination with light. Born in Kingston, Jamaica, Rowe's mother was the first to put a camera in his  hands at age 4 with him capturing a timeless portrait of his parents soon afterward. He developed an  understanding of photography from his father Frank Rowe, an accomplished photographer himself for  more than 40 years.

During his teen years, Rowe earned several awards for photography and journalism. He graduated from  Boyd Anderson High School in 1992. Before graduating, his ongoing hobby and love affair with lighting  and photography turned serious when he landed a position on the Correspondence Staff at the Sun  Sentinel, a daily newspaper based in Fort Lauderdale. It was during that time when Rowe carefully  scrutinized his desire to capture his artistic talent by way of photography. Self-taught, Rowe started with a Minolta camera and maintained a predilection for film. To shoot with  manual focus remained his preference through the digital era with Nikon. Dale Laboratories was his  longstanding photo lab in Hollywood, Fla. He first used lighting gear from Norman followed by Profoto and  ended with Broncolor. "I chose Broncolor ... because simply they're the best," Rowe said in a  HasselbladAS shootNYC 2013 video interview. "André shaped me into who I am today. Every click of my camera belongs to him and every judgment I  make comes with the thought of "what would André do?" I am an ongoing part of his legacy," said  Shaina Levitt, a mentee of Rowe and owner of Shaina Leigh Management and Photography based in  Fort Lauderdale.

Magazine art directors often hired Rowe for his compelling images in lifestyle and fashion photography.  His innate understanding of lighting led him to become known for an uncompromising approach that  gave him the ability to create professional and marketable images published nationally and  internationally. 

Andre was one of the most prolific shooters I have ever worked with," said King. "I think about André …  every day since he's been gone and try to live my life as André did."

Rowe inspired novice to industry professionals including other photographers across the U.S. and  abroad. Aspiring and accomplished models regularly praised his tireless and generous work ethic in  which he often delivered work with a philanthropic approach that left his clients speechless. Rowe's  altruistic quality connected him with community organizations such as A Child Is Missing and the Cystic  Fibrosis Foundation.

"André was not only a friend to me, but he was family. He holds a huge part of my heart!," said Aspen  Brandy Lea, a model based in California. "[He] changed my life … I can genuinely thank André for my  career. André is the core, the one person who connects so many of us models, agents and  photographers. Thanks to him he created so many lifelong friendships." 

A seasoned professional, Rowe lived his life focused on his passion. In October 2011 he founded  Appleseed Studios. King described the concept behind the company name as perfect for Rowe's  devotion to build or plant an orchard of studios to create beautiful images and share his how-to  knowledge without edit or reserve.

 "André was there for important moments of my life. Photography was such a huge part of André,  but was also such a small part at the same time. He saw life through different eyes. Nothing would  change him, not money, not material things, not people. He is an exception. He is special. He was a  gift," said Levitt. "This world lost one of its best." Appleseed Studios was a work-ready space that featured a full line of Broncolor lighting gear. 

Rowe's vision for Appleseed Studios also outreached online via Meetup.com for his photography  lighting workshops. His family and professionals appointed to manage his business will announce  the future plans for Appleseed Studios and its Meetup group at a later time.

If you would like more information about this press release, or to schedule an interview with the quoted  sources, please contact:

Marcus King, mk@marcusking.biz or

Krystal Hedrick, klhedrick622@gmail.com

Printable Page Add Picture Add Tribute/Condolence

PLEASE NOTE: Pictures and Tributes will be reviewed before being posted. We will post them ASAP, we appreciate your patience. PLEASE DON'T RESUBMIT.

Dale Holyoak
b: 5/12/1929
d: 1/19/2021
Service: 01/23/2021, 12:00 pm, Moab LDS Stake Center on Locust Lane with live streaming on Spanish Valley Mortuary facebook page


Lorraine Grundvig
b: 11/2/1929
d: 1/8/2021
Service: 01/15/2021, 2:00 pm Sunset Memorial Gardens Cemetery


Jack Turpin
b: 1/22/1958
d: 1/6/2021
Service: Private


Gloria Martin
b: 1/26/1951
d: 1/6/2021
Service: 01/16/2021, 11:30 am Moab LDS Stake Center with live streaming on Spanish Valley Mortuary facebook page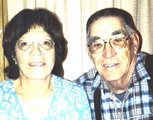 Albert Lucero
b: 9/5/1939
d: 1/5/2021
Service: 01/13/2021, 12:00 pm St. Pius X Catholic Church with live streaming on Spanish Valley Mortury facebook page.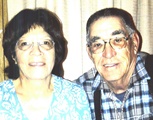 Betty Lucero
b: 6/16/1944
d: 1/5/2021
Service: 01/13/2021, 12:00 pm St Pius X Catholic Church with live streaming on Spanish Valley Mortury facebook page


Daniel Kemmsies
b: 11/13/1957
d: 12/31/2020
Service: Private

Donald Scott Cockayne
b: 10/26/1951
d: 12/31/2020
Service: Pending


George Simons
b: 5/5/1940
d: 12/31/2020
Service: 01/05/2021, 1:00 pm Sunset Memorial Gardens Cemetery

Vee Carroll
b: 7/13/1932
d: 12/28/2020
Service: 01/02/2021, 11:00 am Monticello LDS Stake Center 165 South Main with live streaming on Spanish Valley Mortuary facebook page

They Live On
Those we love remain with us
For love itself lives on;
Cherished memories never fade
Because one loved is gone.
Those we love can never be
More than a thought apart;
For as long as there's a memory,
They live on within our heart.