Taylor Rae Johnson
Born: 3/14/1996, Price, Utah
Death: 11/2/2014, Moab, Utah
Service: 11/08/2014, 12:00 pm, Green River LDS Chapel
Interment: 11/08/2014, 3:00 pm, , Elgin Cemetery
Our loving Daughter, Sister, Granddaughter, Cousin, Niece and Friend, Taylor Rae Johnson went home to her Heavenly Father on November 2nd near Moab Utah.
Taylor was born on March 14th 1996 to Keith and Skya Johnson. Later to be adopted and sealed to Keith and Amy Johnson.
"Tay" lived in Green River through most of her life. This past fall semester she was attending USU Eastern in Price Utah.
Taylor spent her High school days playing Volleyball, Basketball, Running Track and attending Drama Club. Not to mention staying busy being an Honor Student and holding seats in Student Council. She participated in Pageants and was recently practicing to participate in the Miss USU Eastern pageant.
Taylor loved to draw, eat pizza, play sports, eat pizza, dance, eat pizza, and sing. Her talents are endless. Everyday was an adventure in her world. She loved her family and friends, she would do anything for them. Taylor is loved, and she will be missed greatly but never forgotten. She is survived by her Father, Keith Johnson, Mother ,Amy Johnson, Sister, Dallice, Brothers Ransom and Ridge, Grandparents Lenard and Irene Johnson, Paul and Jeannine Bowerman, and Niki Beesley.
Preceded in death by her mother Skya Johnson.
Viewings will be held Friday November 7th from 6pm to 8pm and Saturday November 8th from 10am- 11:30am at the Green River LDS chapel. Funeral services will proceed on November 8th at 12 noon. Internment and Grave dedication will be held at the Elgen Cemetery.
Photo Gallery - Click a Picture For Enlarged Slide Show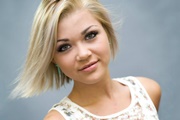 Printable Page Add Picture Add Tribute/Condolence
PLEASE NOTE: Pictures and Tributes will be reviewed before being posted. We will post them ASAP, we appreciate your patience. PLEASE DON'T RESUBMIT.
Pansy Lambeth
b: 5/15/1927
d: 7/16/2019
Service: Private
Jay Marshall
b: 4/20/1933
d: 7/14/2019
Service: 07/18/2019, 11:00 am
Moab LDS Stake Center on Locust Lane
Spencer Connolley
b: 4/15/1996
d: 7/14/2019
Service: Pending
Ted Bronson
b: 8/7/1925
d: 7/11/2019
Service: 07/19/2019, 1:00 pm
Monticello Cemetery
Venice Denney
b: 9/6/1929
d: 7/10/2019
Service: 07/15/2019, 10:00 am
Grand Valley Cemetery
Ray Givan
b: 2/1/1937
d: 7/4/2019
Service: 07/09/2019, 11:00 am
St Pius X Catholic Church
Kevin Carroll
b: 7/21/1965
d: 6/30/2019
Service: 07/05/2019
Moab LDS Stake Center on Locust Lane
Ray Townsend
b: 4/16/1931
d: 6/27/2019
Service: 07/06/2019, 10:00 am
Moab First Baptist Church
Claire McCarrick
b: 8/23/1921
d: 5/25/2019
Service: 07/17/2019, 11:00 am
St. Framcis Episcopal Church
They Live On
Those we love remain with us
For love itself lives on;
Cherished memories never fade
Because one loved is gone.
Those we love can never be
More than a thought apart;
For as long as there's a memory,
They live on within our heart.