Larry William Jacobs
Born: 2/19/1947, Baton Rouge, Louisiana
Death: 2/19/2015, Monticello, Utah
Viewing: 02/24/2015 6:00 to 7:00 pm
Service: 02/25/2015, 10:00 am, St Pius X Catholic Church
Interment: 02/25/2015, 11:30 am, Sunset Memorial Gardens

Lawrence William Jacobs, 68, passed away on his birthday February 19, 2015 at the San Juan Hospital in Monticello, Utah.
Larry was born in Baton Rouge, Louisiana on February 19, 1947. He moved with his family to Moab where he attended school and graduated from Grand County High School. After graduation Larry served in the US Navy from 1965 to 1971 where he served in Vietnam. Larry met Sharon Lowe and they were married December 19, 1967 in Nags Head, North Carolina. After his time in the service Larry went to college and then served as a Utah Highway Patrol officer. He later worked as the sales manager for the Certified Ford in Moab before his retirement.
Larry lived in Grand Junction, Colorado, Virginia, before deciding to move back to Moab and then La Sal.
He is survived by is wife Sharon of La Sal, a daughter Kimberly Jacobs of La Sal, a son Daniel Jacobs of Grand Junction, Colorado, two sisters Patty Murphy of Moab, and Lynn Joiner of Florida, and 5 grandchildren.
He was preceded in death by his parents Herbert and Betty Jacobs.
Funeral Mass will be held Wednesday February 25, 2015 at 10:00 am at the St Pius X Catholic Church. A viewing will be held Tuesday February 24, 2015 from 6:00 to 7:00 pm followed by a Rosary Service at 7:00 pm at the church. Interment will be at the Sunset Memorial Gardens Cemetery with Military Rites.
Photo Gallery - Click a Picture For Enlarged Slide Show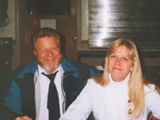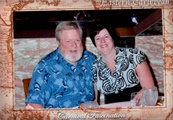 Printable Page Add Picture Add Tribute/Condolence
PLEASE NOTE: Pictures and Tributes will be reviewed before being posted. We will post them ASAP, we appreciate your patience. PLEASE DON'T RESUBMIT.

Paula Patterson
b: 6/22/1959
d: 10/14/2020
Service: Private


Kathaleen Brasier
b: 2/17/1942
d: 10/14/2020
Service: Private

Lily Ann Balsley
b: 2/9/1931
d: 10/10/2020
Service: 10/16/2020, 11:00 am Moab LDS Stake Center on Locust Lane


Cindy Tumeh
b: 3/31/1961
d: 10/9/2020
Service: 10/17/2020, 11:00 am Blanding City Cemetery


Cynthia Kramer
b: 4/30/1951
d: 10/7/2020
Service: Private


Ronald Robertson
b: 8/24/1934
d: 9/27/2020
Service: 10/02/2020, 11:00 am Moab LDS Stake Center on Locust Lane

Mary Mays
b: 3/5/1939
d: 9/22/2020
Service: Pending

They Live On
Those we love remain with us
For love itself lives on;
Cherished memories never fade
Because one loved is gone.
Those we love can never be
More than a thought apart;
For as long as there's a memory,
They live on within our heart.