Marion Bernadette Skidmore
Born: 4/17/1914, Minooka, Pennsylvania
Death: 12/12/2008, Blanding, Utah
Service: 12/29/2008, 11:00 am, Salt Lake City Cemetery
Interment: 12/29/2008, 11:00 am, Salt Lake City Cemetery

Our sweet Irish Rose, Marion Bernadette Burke Skidmore, age 94, died peacefully at home on December 12, 2008 in Blanding, Utah.
She was born on April 17, 1914 in Minooka, PA, the only daughter of Thomas and Hannah Laffey Burke. Marion graduated from the Staten Island Hospital School of Nursing in 1935 and this was where she met the love of her life, Demoivre Ray Skidmore, who was completing his residency at the same hospital. They fell in love and were married on August 24, 1935 in New York City, New York. She joked that their marriage had to be kept on the QT until she graduated from nursing school because doctors and nurses weren't suppose to date, let alone get married! She also joked about spending her honeymoon with a troop of boy scouts that Skid had brought out from Utah to a Jamboree at the same time. Their marriage was later solemnized in the Salt Lake Temple on September 24, 1954. Together they had and raised five childen: Ray Burke (RuLynn); David Roger ( Nedra); Thomas Charles (Stormy); William Lobark; and Marianne Williams (Terry).
When Skid finished his residency, Marion and he moved back to Salt Lake City, Utah where they built a home on 11th Avenue. Shortly after this time, they established a successful medical practice in Salt Lake City. They were a wonderful team and accomplished a lot as they worked side by side to help each other. Skid delivered hundreds of babies during his career and Marion made it possible for him to always be there for his patients.
Marion was a member of the Church of Jesus Christ of Latter-day Saints and enjoyed many church assignments during her life. She especially enjoyed working in the Primary organization during which time she was responsible for the children in the Primary Children's Hospital on 12th Avenue. Marion loved to travel and was associated with Ester James Tours for several years. Because of this she was able to see many new places and meet new friends. One of her favorite tours was when she went to Hawaii. She and Skid also had the opportunity to travel to Europe, which included a stop in Ireland. If you knew Marion very well, you knew that she was Irish through and through so this was a highlight of her life. She was proud of her Irish heritage and felt it a privilege to wear the "green".
She loved to read, especially romance novels and had read literally hundreds. However, she also loved to exchange books so they never went to waste. She loved to do work with her hands, especially ceramics, and gave each of her children and grandchildren things she had made. She also loved to watch "QVC" and enjoyed buying items which she generously shared with those around her. She loved being outside and sitting by the pool with a mug of ice in her hands. If a baby or child was around her, she would always tickle their ear.
After Skid's death in 1971, she went to work for Dr. James McEntire, a nephew, and helped him start his medical practice. In 1978 she retired and moved from the Avenues to Murray, Utah with her daughter. In 2006 she moved to Blanding, Utah.
She was preceded in death by her husband, Demovire Ray; and her son, Thomas Charles. She is survived by her 4 children; 26 grandchildren and 10 great grandchildren. Marion is also survived by one sister-in-law, Anna Jean Skidmore of Logan, and many nieces and nephews who were important to her. Marion was a widow for over 37 years and now has been reunited with her sweetheart and son. What a reunion they must be having at this time.
Memorial services will be held on Monday, December 29, 2008, at 11:00 a.m. in the Salt Lake City Cemetery 11th Avenue entrance.
Photo Gallery - Click a Picture For Enlarged Slide Show


Printable Page Add Picture Add Tribute/Condolence
PLEASE NOTE: Pictures and Tributes will be reviewed before being posted. We will post them ASAP, we appreciate your patience. PLEASE DON'T RESUBMIT.

Peter Plastow
b: 9/21/1930
d: 1/22/2021
Service: Pending


Dale Holyoak
b: 5/12/1929
d: 1/19/2021
Service: 01/23/2021, 12:00 pm, Moab LDS Stake Center on Locust Lane with live streaming on Spanish Valley Mortuary facebook page


Lorraine Grundvig
b: 11/2/1929
d: 1/8/2021
Service: 01/15/2021, 2:00 pm Sunset Memorial Gardens Cemetery


Jack Turpin
b: 1/22/1958
d: 1/6/2021
Service: Private


Gloria Martin
b: 1/26/1951
d: 1/6/2021
Service: 01/16/2021, 11:30 am Moab LDS Stake Center with live streaming on Spanish Valley Mortuary facebook page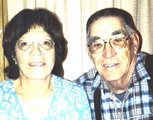 Albert Lucero
b: 9/5/1939
d: 1/5/2021
Service: 01/13/2021, 12:00 pm St. Pius X Catholic Church with live streaming on Spanish Valley Mortury facebook page.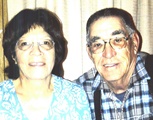 Betty Lucero
b: 6/16/1944
d: 1/5/2021
Service: 01/13/2021, 12:00 pm St Pius X Catholic Church with live streaming on Spanish Valley Mortury facebook page


Daniel Kemmsies
b: 11/13/1957
d: 12/31/2020
Service: Private

Donald Scott Cockayne
b: 10/26/1951
d: 12/31/2020
Service: Pending


George Simons
b: 5/5/1940
d: 12/31/2020
Service: 01/05/2021, 1:00 pm Sunset Memorial Gardens Cemetery

Vee Carroll
b: 7/13/1932
d: 12/28/2020
Service: 01/02/2021, 11:00 am Monticello LDS Stake Center 165 South Main with live streaming on Spanish Valley Mortuary facebook page

They Live On
Those we love remain with us
For love itself lives on;
Cherished memories never fade
Because one loved is gone.
Those we love can never be
More than a thought apart;
For as long as there's a memory,
They live on within our heart.