Craig Pirazzi

Born: 8/18/1959, Burlingame, California
Death: 8/24/2015, Indian Creek, Utah
Service: Private


Craig Pirazzi, 56, of Paradox and Telluride, Colorado died August 24, 2015 in a hang gliding accident near Moab, Utah.

Born on August 18, 1959 to Gene and Richard Pirazzi, Craig grew up with his three brothers in the San Francisco Bay Area. His brothers remember Craig as a passionate, brilliant, and artistic child.

Craig moved to Telluride in 1981, where he quickly formed lasting friendships. Rotating pot-luck dinners, keg parties, and backcountry skiing were just some of many common bonding experiences.

Described as a free, independent and deep thinker, friends also remember him as a leader, an inspiring athlete and a talented inventor. In the mid 1980s when Telemark skiing was coming onto the ski scene, Craig designed and created Telemark boots made of manipulated PVC piping with velcro straps hooked onto customized skis. Long-time friend Sean McNamara says of the invention, "It was superior to anything on the market. The boots were so efficient, they could practically torque your femur out of your hip socket."

"Surfer Dan" Curtis remembers Craig as one of the "creek-side surfing pioneers," of the 1980s, and he still uses one of the "surfboards" Craig made for him. "He always had the best shapes and designs for the boards," Curtis says, "He was a master designer."

Then there was the "Stunt Ranch" on Hastings Mesa Craig designed in crayon drawings and helped build with former roommate and ski buddy Jay Simon who says, "Craig embodied the spirit of creativity."

Many friends enjoy telling the story of the pig won in a grease-pig contest they named "Spam." Craig built a pigpen under his back porch for the pig, feeding it restaurant scraps friends would bring over after their shifts at at various eateries. They would often dress the pig in a hat and glasses, and take him to area bars where he would, after a little beer, jump on barstools and squeal, and after a lot of beer, fall off the barstool. The legendary Telluride movie "Scrapple" is largely based on these young men and their pet pig adventures.

Craig unofficially met his wife Heidi Attenberger when the two sat next to each other at a movie at the Nugget theatre, but the two did not speak. Later that night, however, one of Craig's best friends, Tim Territo who was bartending at the Floradora, purposely sat Heidi next to Craig. "Heidi was gorgeous, and Craig was my friend," Territo reasoned. The deal was sealed the following day when the two skied an epic Telluride powder day and Craig saw Heidi ski.

Friends say Craig, "who never did anything half-way," fell for Heidi "hard and fast." Heidi was on a brief vacation passing through Telluride on her way to training for a corporate job, and was then to return to her native Germany. Craig worked tirelessly to convince her to instead, stay in Telluride.

He enlisted the help of his good friend Jay Simon who, at the time, owned a snow removal company. Jay helped file immigration paperwork to allow Heidi to stay stateside. In exchange, Heidi would orchestrate some shipments of Jay's favorite chocolate from Germany.

Craig and Heidi married in 1995, on the valley floor in Telluride. Territo served as Craig's best man.

Always a master craftsman, Craig enjoyed re-purposing materials into works of art. He designed and built the couple's first home in Lawson Hill that many say was the most beautiful and creative house they have ever seen.

Hang gliding was another passion for Craig where he once again quickly made friends with those who shared his love for flying. John Heiney met Craig in the mid 1980s and witnessed his death. Heiney notes that Craig particularly loved "sky camping," whereby the hang glider takes off, flies 10-20 miles and lands on a mountainside to camp before flying back.

One day while hang gliding, Craig was struck by some land he spotted from the air in Paradox. Research led him to its owner, and a deal was made for Craig to purchase what was once a commune in the 1980s. Recognizing the potential for rehabilitation, Craig worked passionately to turn the Paradox Valley property into a "retreat oasis" for his friends, as McNamara describes it. A man-made swimming pond, guest cabins, sculptures and furniture from re-purposed dead trees canvass the property, enjoyed and admired by his many friends at his regular get-togethers.

He loved Paradox and the life he built there. He was one of a small handful of volunteer firefighters for the small community. Friends say he was always very giving of his time, especially to the underdog. Johnny Bulson could not agree more. A quadriplegic since 1986, Craig often helped him take apart, diagnose, and fix his electric wheelchair, and customized minivan. And Bulson says he was not fooled by Craig's seemingly quiet demeanor, noting "Under the cloak of quiet was this mischievous character. He was really a set-up guy, a ham in the background."

Craig was known to live on his own terms, value his personal liberties, and find jobs that embraced his creative energy and talent. He worked on numerous commercial and film sets, in the Telluride region, notably making snow and lighting the town for a 2002 Budweiser commercial, and most recently building the focal set piece for Quentin Tarantino's upcoming film "The Hateful Eight." Territo worked with Craig on many of these sets. "Whatever he tried to do, he was always really great at it," said Territo. "He was a great friend for 34 years, he was my mentor."

Most recently, Craig had been working on building a steel pipe for the Blue Lake water treatment project. Juju Jullien, who first met Craig in Tignes,France in 2001, says he was invaluable on the job site. "Craig was able to interpret engineer plans and figure out the details on how to make things work. He took the lead on the technical aspects of the project," Jullien says. Bryan Miller, who first met Craig in 1982, was one of six men working and camping at the Blue Lake job site over the last six weeks. "Craig was a creative genius, a brilliant engineer, and an integral part of figuring out what we needed to do up there," Miller says. Earlier this month, Craig "commuted" to the job site via hang glider, being the first-ever to land a glider in the Blue Lake area. Friends marveled at his skill and love of flying. And they all remember him fondly as a gentle spirit.

Craig is survived by his wife Heidi Attenberger of Telluride, mother Gene Pirazzi of Menlo Park, California, brothers David (and Tina) Pirazzi of Long Beach, California, Steven (and Kathleen) Pirazzi of Castle Rock, Colorado, and Christopher Pirazzi of Thailand; nephews Auggie and Owen, and nieces Jenna, Lia and Sophia. Craig was predeceased by his father Richard Pirazzi, maternal grandparents Dorothy and Russ Patterson, and paternal grandparents Gus and Mary Pirazzi and Rock Biasca.

A memorial for Craig will be held this Saturday, August 29th at 2pm at Elk's Park in Telluride. Additional plans to honor Craig's life will be announced when finalized.

A couple of months ago, Craig posted the following message on a hang gliding website in response to the accidental death of a hang gliding pilot (whom he did not know): "…if it is any comfort to the friends and family of this pilot I can only say if I were to die flying please don't despair for me. For certain we will all die, leaving a hole in someone's life that part is beyond our control but our business is to live to the fullest and flying is a damn fine way to do just that! Living bravely always comes at a cost. I can think of no better way to honor this pilot's life than to go out and dare to get a little more out of life in whatever way you can. Respect."

Printable Page Add Picture Add Tribute/Condolence

PLEASE NOTE: Pictures and Tributes will be reviewed before being posted. We will post them ASAP, we appreciate your patience. PLEASE DON'T RESUBMIT.

Peter Plastow
b: 9/21/1930
d: 1/22/2021
Service: Pending


Dale Holyoak
b: 5/12/1929
d: 1/19/2021
Service: 01/23/2021, 12:00 pm, Moab LDS Stake Center on Locust Lane with live streaming on Spanish Valley Mortuary facebook page


Lorraine Grundvig
b: 11/2/1929
d: 1/8/2021
Service: 01/15/2021, 2:00 pm Sunset Memorial Gardens Cemetery


Jack Turpin
b: 1/22/1958
d: 1/6/2021
Service: Private


Gloria Martin
b: 1/26/1951
d: 1/6/2021
Service: 01/16/2021, 11:30 am Moab LDS Stake Center with live streaming on Spanish Valley Mortuary facebook page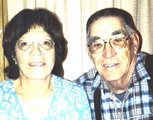 Albert Lucero
b: 9/5/1939
d: 1/5/2021
Service: 01/13/2021, 12:00 pm St. Pius X Catholic Church with live streaming on Spanish Valley Mortury facebook page.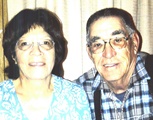 Betty Lucero
b: 6/16/1944
d: 1/5/2021
Service: 01/13/2021, 12:00 pm St Pius X Catholic Church with live streaming on Spanish Valley Mortury facebook page


Daniel Kemmsies
b: 11/13/1957
d: 12/31/2020
Service: Private

Donald Scott Cockayne
b: 10/26/1951
d: 12/31/2020
Service: Pending


George Simons
b: 5/5/1940
d: 12/31/2020
Service: 01/05/2021, 1:00 pm Sunset Memorial Gardens Cemetery

Vee Carroll
b: 7/13/1932
d: 12/28/2020
Service: 01/02/2021, 11:00 am Monticello LDS Stake Center 165 South Main with live streaming on Spanish Valley Mortuary facebook page

They Live On
Those we love remain with us
For love itself lives on;
Cherished memories never fade
Because one loved is gone.
Those we love can never be
More than a thought apart;
For as long as there's a memory,
They live on within our heart.