James Harold Hoffman
Born: 10/12/2015, Moab, Utah
Death: 10/12/2015, Grand Junction, Colorado
Service: Private

James Harold Hoffman, 77, passed away on the evening of October 12, 2015 at St. Mary's Hospital in Grand Junction.
James was born May 16, 1938 in Moab to Dorothy and James Henry Hoffman. Throughout James life he worked as a coal miner, a truck driver and spent a lot of time working the Hoffman dairy farm. He was a man of many words who loved his grandchildren dearly.
James is survived by 2 sons Darren and James Hoffman; a daughter Tameala Getchell; numerous grandchildren, family members, and friends.
He was preceded in death by his youngest grandson Jay Hoffman.
James will be a man who is forever missed.
At James request cremation has taken place and a private family service will be held at a later date.
You may send condolences to the family at www.SpanishValleyMortuary.com.
Photo Gallery - Click a Picture For Enlarged Slide Show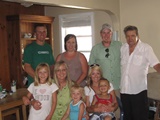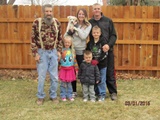 Printable Page Add Picture Add Tribute/Condolence
PLEASE NOTE: Pictures and Tributes will be reviewed before being posted. We will post them ASAP, we appreciate your patience. PLEASE DON'T RESUBMIT.