Larry Freeman Dickinson
Born: 11/26/1942, Richfield, Utah
Death: 10/27/2015, La Sal, Utah
Viewing: 11/02/ 2015, 6:00 to 8:00 pm, , Spanish Valley Mortuary
Service: 11/03/2015, 11:00 am, Spanish Valley Mortuary

Our beloved father, son, husband, and grandfather. Larry Freeman Dickinson passed away at his home surrounded by his children, Theresa Horning, Rachel Ross, and Bill Duran. Larry was born to Freeman Smith Dickinson and Emily Lavee Jackson Dickinson on November 26th 1942 in Richfield, Utah. He married Sheila Rae Guire on may 6th 1967. Upon this union they were blessed with twin girls, Theresa Joyce and Rachel Emily Dickinson. Through the years he adopted and loved very much his sons Bill Duran and Wes Shultz. Also another daughter Beth Wilcox. During his 72 years of life he was a hunter, fisherman, miner and jack of all trades. There was nothing our dad wouldn't and couldn't do. In 2008 he lost the love of his life Sheila Rae Dickinson. He spent the last of his years living in the home they shared together in La Sal, Utah. Our dad loved to tell stories of his childhood and many quotes of Mark Twain. Our dad will be missed by many.
He is survived by his daughters Theresa (Bob) Horning, Rachel (Kent) Ross. Aunt Ludeen Teeples, and sister in law Billie Jo (Dale) Wilson. Also by his adopted children, Bill Duran, Wes (Mandy) Shultz, and Beth (Curtis) Wilcox. Grand children: Audren (Hannah) Adams, Cody (Brittni) Adams, Marcy (Zack) Mason, Colt (Kelsi) Jarrett, Brittney (Wade) Shepherd, Tyler (Justina) Tucker, Trevor Tucker, Anthony Denton, Nathaniel Duran, Lauretta Duran, & 8 great grand children.
He is proceeded in death by his wife of 41 years Sheila Rae Dickinson, Father Freeman Smith Dickinson, Mother Emily Lavee Jackson Dickinson, and both maternal and paternal grand parents.
A celebration of is life will be held Tuesday November 3rd 2015 at the Spanish Valley Mortuary at 11:00 AM. A special luncheon will be provided at the LDS church 475 West 400 North following services. Viewing will be Monday November 2nd 2015 between 6:00 and 8:00 PM. Upon Larry's request he will be cremated and buried next to his love at the La Sal cemetery
Photo Gallery - Click a Picture For Enlarged Slide Show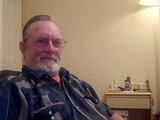 Printable Page Add Picture Add Tribute/Condolence
PLEASE NOTE: Pictures and Tributes will be reviewed before being posted. We will post them ASAP, we appreciate your patience. PLEASE DON'T RESUBMIT.
Dorothy Carpenter
b: 3/9/1921
d: 8/7/2018
Service: 08/17/2018, 10:00 am
Community Church
Shirley Bertwell
b: 5/26/1936
d: 8/6/2018
Service: 08/24/2018, 1:00 pm
Spanish Valley Mortuary
Nolan Morse
b: 12/6/1923
d: 7/29/2018
Service: 08/03/2018, 10:00 am
Grand Valley Cemetery
Nancy Ball
b: 6/16/1947
d: 7/29/2018
Service: Pending
Laura Senter
b: 11/8/1936
d: 7/26/2018
Service: 08/29/2018, 11:00 am
Community Church
Shirley Miller
b: 10/9/1925
d: 7/17/2018
Service: Private
Samuel Swindle
b: 2/21/1948
d: 4/3/2018
Service: 08/25/2018, 2:00 pm
Palmer Park Colorado Springs, CO
They Live On
Those we love remain with us
For love itself lives on;
Cherished memories never fade
Because one loved is gone.
Those we love can never be
More than a thought apart;
For as long as there's a memory,
They live on within our heart.