Dan Ballenger
Born: 10/27/1931, Leonard, Oklahoma
Death: 2/3/2009, Schuyler, Nebraska
Viewing: 02/21/2009, 10:00 am
Service: 02/21/2009, 12:00 am, Hawthorne, Nevada LDS Chapel
Interment: 2/21/2009, Hawthorne Cemetery

Dan Ballenger, born in Leonard, Oklahoma, October 27, 1931, passed away Tuesday, February 3, 2009, in his home in Schuyler, Nebraska, after succumbing to a sudden and fast-moving cancer that overtook his body in just two months time. He was the oldest of two sons, of Reuben and Opal (Hurst) Ballenger. Dan's brother, Jack, still resides in Benicia, California. Dan lived in Northern California for more than 40 years, including Benicia and Vacaville. He attended Benicia High, lettered in three sports, and is a member of the Benicia High School Athletic Hall of Fame. He served in the Army for three years, including a tour in Korea. He was a member of the 82nd and 187th Airborne Divisions. He owned and operated Central TV in downtown Vacaville from 1970-1987, and coached youth baseball in Vacaville, and Hawthorne, Nevada, for 31 years. He married Lorraine Lambert in 1954. She preceded him in death in 1991. The couple had five children: Patrick E. Ballenger of Cedar City, Utah; Kathleen Davis of Schuyler, Nebraska; Timothy W. Ballenger, deceased; Robin Neade of Cedar City, Utah; and Daniel R. Ballenger of Kearney, Nebraska. He was "the best Grampa in the world" to 16 grandchildren and 10 great-grandchildren. He and Lorraine retired to Northern Nevada, and then he to Southern Utah where he hiked the Zion wilderness for six years. He spent the last two years of his life fishing the ponds and hunting the prairies of Nebraska. The viewing will be at 10 a.m. to Noon, Saturday, February 21, at the Church of Jesus Christ of Latter-Day Saints in Hawthorne, Nevada. Funeral services will immediately follow, afterwhich Dan will be laid to rest next to Lorraine in the Hawthorne Cemetery. Because all family members live a great distance from the funeral site, they ask that friends and loved ones refrain from sending flowers or plants or any tokens of condolence to Hawthorne. Condolences, photos and memories can be posted at www.SpanishValleyMortuary.com or cards and greetings can be sent to 241 Road 8A, Schuyler, NE 68661.
Photo Gallery - Click a Picture For Enlarged Slide Show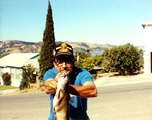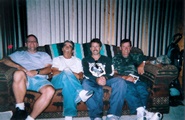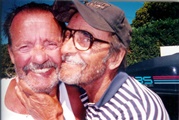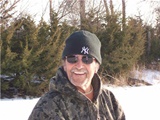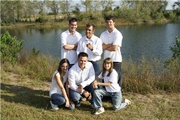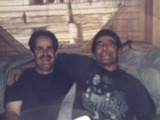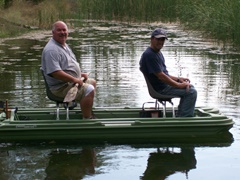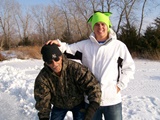 Printable Page Add Picture Add Tribute/Condolence Funeral Program
PLEASE NOTE: Pictures and Tributes will be reviewed before being posted. We will post them ASAP, we appreciate your patience. PLEASE DON'T RESUBMIT.
They Live On
Those we love remain with us
For love itself lives on;
Cherished memories never fade
Because one loved is gone.
Those we love can never be
More than a thought apart;
For as long as there's a memory,
They live on within our heart.