Mary Zeta Ivan
Born: 10/31/1928, Detroit, Mich.
Death: 2/3/2016, Canyonlands Care Center

Mary Zeta Ivan
October 31, 1928 – February 3, 2016
Mary was born in Detroit, Michigan. She highly valued education and received a Bachelor of Science and Master's Degree in Medical Technology. Mary opened a successful medical lab which she owned and managed in Detroit. She married Daniel Ivan in 1972. They retired to Boca Raton, Florida until his death in 1986.
Mary moved to Moab, UT in 2013 to be near her granddaughter, Jillian Fryer. Mary's great-grandsons, Daniel and Evan adored having Grandma in Moab. Her love and kindness will forever leave an impression on the lives of her family near and far. Mary was very grateful for the impeccable care she received from the kind staff at Canyonlands Care Center. Special thanks also to Grand County Hospice for the added support and to Mary's friends at St. Pius X Catholic Church.
She was preceded in death by her husband, Daniel Ivan and brothers, Frank Carroll and John Carroll.
Mary is survived by sisters Connie Brooks, Maureen Edyvean and a brother, Joseph Carroll. She left three step-daughters, Patricia Twyman, Dianne Schellig and Linda Sisson. She also left beloved nieces and nephews, grandchildren, great grandchildren and great-great grandchildren.
Donations can be sent in honor of Mary Ivan to Canyonlands Care Center, 390 West Williams Way, Moab, UT 84532.
Photo Gallery - Click a Picture For Enlarged Slide Show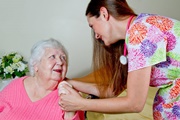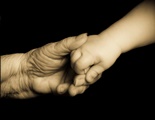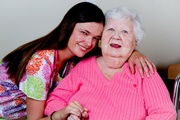 Printable Page Add Picture Add Tribute/Condolence
PLEASE NOTE: Pictures and Tributes will be reviewed before being posted. We will post them ASAP, we appreciate your patience. PLEASE DON'T RESUBMIT.
Christine Calnan
b: 12/24/1949
d: 3/17/2019
Service: Pending
Susan Simpson
b: 9/19/1959
d: 3/11/2019
Service: Private
Bonnie Day
b: 3/30/1941
d: 3/8/2019
Service: 03/13/2019, 1:00 pm
Moab LDS Stake Center on Locust Lane
Todd Robertson
b: 9/12/1960
d: 3/5/2019
Service: 03/09/2019, 11:00 am
Moab LDS Stake Center on Locust Lane
Carol Brown
b: 12/27/1936
d: 3/1/2019
Service: 03/08/2019, 12:00 pm
St Pius X Catholic Church
Robert Murray
b: 7/7/1936
d: 2/22/2019
Service: 03/04/3029, 11:00 am
Sunset Memorial Gardens Cemetery
Paul Morse
b: 6/13/1948
d: 2/22/2019
Service: Private
They Live On
Those we love remain with us
For love itself lives on;
Cherished memories never fade
Because one loved is gone.
Those we love can never be
More than a thought apart;
For as long as there's a memory,
They live on within our heart.