Marvin E Hopkins

Born: 8/25/1943, Doniphan, Missouri
Death: 4/25/2016, Monticello, Utah
Viewing: 04/29/2016, 6:00 to 8:00 pm, Spanish Valley Mortuary
Service: 04/29/2016, 6:00 pm, Spanish Valley Mortuary


Marvin Eugene Hopkins, 72, passed away at San Juan Hospital on April 25, 2016.

Marvin was born August 25, 1943 to Ezra and Aline Hopkins. He married the love of his life Vivian Morford Hopkins, they were going on their 51st year of a wonderful marriage. He loved fishing, hunting, and going on rides on the mountain taking his love. He loved working on the woods and hauling wood for almost everyone. He was a family man, everything he did one wau or another was for his family. He was known for his stories. He loved getting his grandkids or great –grandkids around and telling them his stories. His kids, grandkids and great- grandkids were the light of his world.

He is survived by his wife of 50 years Vivian, 3 sons Del Hopkins and grandchildren Julia Hopkins Blackwell, Jentzen, Javin, and Jenna Hopkins and 4 great grandkids; William Hopkins and grandson Parker Hopkins; Don (Jalaine) Hopkins and 6 grandchildren Stormi, Samantha, Taya, Avery, Destini, and Dawn Hopkins and 5 great- grandchildren; a daughter Lynn (Ray) Hall and her 6 children Skylar, Dakota, Summer, Bradley, Jasper and Devin Hall, and 3 great grandchildren; 5 brothers and 3 sisters.

He was preceded in death by his parents, 2 brothers and 1 sister.

WE LOVE YA DAD!

A viewing will be held Friday April 29, 2016 from 6:00 to 8:00 pm at Spanish Valley Mortuary. At his request cremation will take place and a private family service will be held at a later date.

Tributes:

We will miss Marvin and all his jokes and story's. He could really keep you laughing. We will miss his jolly sense of humor and his kind attitude to work with.
Our hearts and prayer goes out to the Family and especially his wife.
- David and Sharon Williams

Printable Page Add Picture Add Tribute/Condolence

PLEASE NOTE: Pictures and Tributes will be reviewed before being posted. We will post them ASAP, we appreciate your patience. PLEASE DON'T RESUBMIT.
Mary Mays
b: 3/5/1939
d: 9/22/2020
Service: Pending


OraLynn Means
b: 7/13/1936
d: 9/21/2020
Service: 09/28/2020, 11:00 am at The LDS Church on 400 North


Guy Thomas
b: 1/10/1950
d: 9/18/2020
Service: Private


Werner Wucherer
b: 1/20/1934
d: 9/10/2020
Service: Private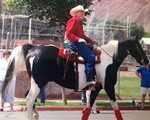 Rodney Dalton
b: 1/18/1934
d: 9/1/2020
Service: 09/08/2020, 10:00 am Grand Valley Cemetery

They Live On
Those we love remain with us
For love itself lives on;
Cherished memories never fade
Because one loved is gone.
Those we love can never be
More than a thought apart;
For as long as there's a memory,
They live on within our heart.