Timothy Max Irish

Born: 8/12/1960, Moab, Utah
Death: 7/9/2016, Roy, Utah
Viewing: 07/15/2016, 6:00 to 8:00 pm
Service: 07/15/2016, 6:00 pm, Spanish Valley Mortuary


Timothy Max Irish, 55, lived from August 12, 1960 until Saturday night, July 9th, 2016 in Roy, Utah. Forever a red-rock native, he was born in Moab, Utah to Claude Max Irish and Orice Alene Gillespie who preceded him in death.

Tim was known by his family and friends as being a dedicated, hard-working, honest, grateful, selfless, and earnest man, with the exuberance and energy of one who was perpetually and particularly young at heart. Following his father's footsteps, he was well known for his woodcraft, and enjoyed making everything from furniture, to lamps, sculptures, bowls, and other trinkets for friends and family. Throughout his life, he enjoyed a strong connection to the outdoors, and weekends were spent with his motorcycle, four-wheeler, canoe, or hiking boots. For a time he was the president of the Ogden Curling Club, and was a volunteer official at the 2002 Winter Olympics. Tim enjoyed golfing with friends and family, and was also one of the top GeoCachers in Utah for a time.

Gifted from a young age with an almost intuitive understanding of mechanical things, Tim spent his working life fixing machines both large and small and building a few of his own, including radio control airplanes, trebuchets, and even custom wood-working tools. He followed his father's hobbies of cribbage and crossword puzzles, activities that kept his mind sharp and alert, qualities that show in the many pieces of woodworking that live on in his memory.

Tim will be remembered by those who knew him as a man far younger than his years, a lover of life's many natural treasures, and an endless source of energy, especially when his grandsons were around or there were younger men to show-up. A trickster throughout his life, his siblings, children and friends learned the gift of laughing instead of crying. Tim is survived by his sons, Matthew Allyn (spouse Nichole Paige Tangren) and Trevor Justin; his grandchildren whom he loved dearly, Trentyn James, Justyn Blake, and Kadyn Thomas; and his brothers and sisters, Lora Lee, Robert Marvin, Linda LaRae, David Allen, and Melanie Kay; and his fiancé Debbie.

Tim said that he wanted any services held at his death to be a celebration of his life, not an event to commemorate his passing. The family encourages guests to bring their favorite stories of Tim, to fill these events with more laughter and cheer than tears. A viewing will be held at the Spanish Valley Mortuary in Moab, Utah, on Friday July, 15th from 6-8. On Saturday July 16th, family and friends are invited to attend a memorial at Warner Campground at 1 pm in the La Sal Mountains, which he adamantly claimed as, "MY mountains!"

For those unable to attend in Moab due to the distance, a celebration of Tim's life will be held in the tradition of an Irish Wake on his birthday in the Weber/Davis area in Utah. If you would like to send flowers, donations, or condolences, or need more information on the events, please visit trevorirish.org/tim-irish

Printable Page Add Picture Add Tribute/Condolence

PLEASE NOTE: Pictures and Tributes will be reviewed before being posted. We will post them ASAP, we appreciate your patience. PLEASE DON'T RESUBMIT.

Lorraine Grundvig
b: 11/2/1929
d: 1/8/2021
Service: 01/15/2021, 2:00 pm Sunset Memorial Gardens Cemetery


Jack Turpin
b: 1/22/1958
d: 1/6/2021
Service: Private


Gloria Martin
b: 1/26/1951
d: 1/6/2021
Service: 01/16/2021, 11:30 am Moab LDS Stake Center with live streaming on Spanish Valley Mortuary facebook page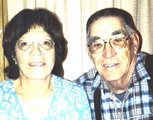 Albert Lucero
b: 9/5/1939
d: 1/5/2021
Service: 01/13/2021, 12:00 pm St. Pius X Catholic Church with live streaming on Spanish Valley Mortury facebook page.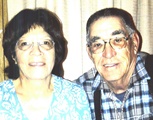 Betty Lucero
b: 6/16/1944
d: 1/5/2021
Service: 01/13/2021, 12:00 pm St Pius X Catholic Church with live streaming on Spanish Valley Mortury facebook page


Daniel Kemmsies
b: 11/13/1957
d: 12/31/2020
Service: Private

Donald Scott Cockayne
b: 10/26/1951
d: 12/31/2020
Service: Pending


George Simons
b: 5/5/1940
d: 12/31/2020
Service: 01/05/2021, 1:00 pm Sunset Memorial Gardens Cemetery

Vee Carroll
b: 7/13/1932
d: 12/28/2020
Service: 01/02/2021, 11:00 am Monticello LDS Stake Center 165 South Main with live streaming on Spanish Valley Mortuary facebook page


Victoria Kemmsies
b: 11/7/1965
d: 12/23/2020
Service: Private


Margaret Hopkin
b: 2/10/1951
d: 12/20/2020
Service: Pending

They Live On
Those we love remain with us
For love itself lives on;
Cherished memories never fade
Because one loved is gone.
Those we love can never be
More than a thought apart;
For as long as there's a memory,
They live on within our heart.