Carl Jimbo James Elliott
Born: 9/1/1956, Moab, Utah
Death: 8/2/2016, Moab, Utah
Viewing: 008/2016, 8:00 pm, , Spanish Valley Mortuary
Service: 08/09/2016, 10:00 am, Sunset Memorial Gardens Cemetery
Interment: 08/09/2016, 11:00 am, , Sunset Memorial Gardens Cemetery
Our dear bother Jim, age 59, passed on to be with the Lord the night of August 1st in Moab, Utah, while reading his bible. He was born and lived his earlier years in Moab. Early on his family moved to Idaho City, Idaho where he spent many years before returning to his birthplace in Moab.
Jim grew to be a strong believer and was saved and baptized in Idaho City in the year 2000.
Jim was very well liked by all who knew him and was known for his great sense of humor and gentle spirit.
He is preceded in death by his father, Herbert R. Elliott, his mother, Ruth M. Elliott and his younger brother, Richard (Dicky) Elliott. Jim is survived by his older sister, Jan K. Flynn and her husband Bud Flynn of Moab Utah; his older brother John R. Elliott and his wife Ruth Elliott of Nampa, Idaho; his older brother Charles E. Elliott and his wife Jackie Elliott of Idaho City, Idaho; and his younger sister Pamela G. Link and her husband Steve Link of Boise Idaho. He is also survived by many nieces and nephews, cousins and their families, all who loved Jim very much. He will be greatly missed by all his family and many friends.
A viewing will be held on August 8th at 8:00 pm at the Spanish Valley Mortuary in Moab, Utah. The graveside service will be held on August 9th at 10:00 am at the Sunset Memorial Gardens Cemetery in Moab, Utah.
Photo Gallery - Click a Picture For Enlarged Slide Show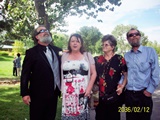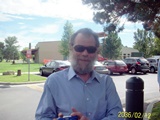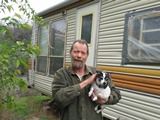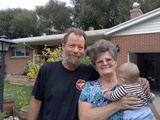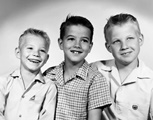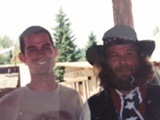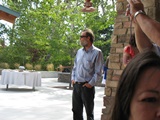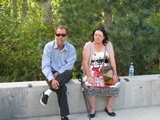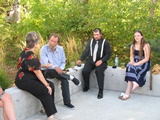 Printable Page Add Picture Add Tribute/Condolence
PLEASE NOTE: Pictures and Tributes will be reviewed before being posted. We will post them ASAP, we appreciate your patience. PLEASE DON'T RESUBMIT.
Wanda Bessire
b: 2/2/1935
d: 2/18/2019
Service: 02/28/2019, 10:30 am
Moab First Baptist Church
Jean McDowell
b: 1/1/111
d: 2/13/2019
Service: Private
Clifford Joy
b: 6/3/1934
d: 2/5/2019
Service: Pending
Marjorie Quinn
b: 7/5/1926
d: 2/2/2019
Service: Pending
Mel Dalton
b: 1/31/1923
d: 1/25/2019
Service: 02/01/2019, 11:00 am
Moab LDS Stake Center on Locust Lane
Devin St. Clair
b: 8/15/1991
d: 1/25/2019
Service: 02/08/2019, 11:00 am
Spanish Valley Mortuary
They Live On
Those we love remain with us
For love itself lives on;
Cherished memories never fade
Because one loved is gone.
Those we love can never be
More than a thought apart;
For as long as there's a memory,
They live on within our heart.