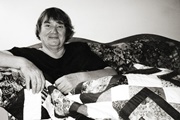 Verlyn Westwood
Born: 8/17/1936, Moab, Utah
Death: 9/10/2009, Moab, Utah
Viewing: 09/16/2009 6:00 to 8:00 pm
Service: 09/17/2009, 10:00 am, Grand Valley Cemetery
Interment: 09/17/2009, 11:00am, Grand Valley Cemetery

Verlyn Westwood, age 73, passed away on September 10, 2009 in the comfort of her home with loved ones around her. She was the heart of her family and will be sorely missed.
Verlyn was born August 17, 1936 in Moab to Vere and Evelyn (Rutledge) Westwood. She grew up and went to school in Moab and Orem. She graduated from Lincoln High School in Orem, Utah, and earned an Associate of Arts degree in Business from the Mesa Community College in Mesa, Arizona. On May 8, 1954, Verlyn married Craig B. Bentley; they were later divorced. Verlyn traveled widely and lived in Maryland, Germany, Montana, Arizona and American Samoa before returning to Moab with her children in 1973.
Verlyn operated the Bentwood Mobile Home Sales and later the Westwood Guest House. After retirement, she was active at the Senior Center, at the Moab Museum, and in the Delicate Stitchers Quilt Guild. Over the years she had enjoyed several hobbies: candle making, photography, writing, and family history. In the early 80ís after most of the children were gone from home, Verlyn began to make quilts and it became the passion of her life, which coincided with her other passion, her grandchildren. In addition to all the quilts she made for her children and grandchildren, she undertook along with the senior citizen group to make quilts for children of the town who were in crisis, making or helping to make hundreds of small comforters out of donated material.
She is survived by a sister Ardis Jean (Rod Ourada) Westwood of Denver; 4 sons Jeffery (Ana Gonzalez) Bentley of Cochabamba, Bolivia, Scott (Leticia) Bentley and Brett Bentley both of Moab, and Daniel (Jed Moss) Bentley of Salt Lake City; 2 daughters Heather (Charles) Joseph of Covington, WA, and Darcy (Chris Demiris) Bentley of Sandy; 12 grandchildren, and 5 great-grandchildren.
She was preceded in death by her parents, and two grandchildren.
A viewing will be held Wednesday, September 16, 2009, from 6:00 to 8:00 pm and on Thursday from 9:00 to 9:30 am at Spanish Valley Mortuary. A grave side service will be held on Thursday at 10:00 am at the Grand Valley Cemetery.Followed by a luncheon at the Grand Center. At Verlyn's request, a memorial service will also be held at Warner Lake in LaSal National Forest, one of her favorite places. She used to say that Warner was where she went to renew her spirit. Friends and family are invited to come celebrate her life and share a pot luck luncheon at Warner on Friday, Sept 18 at 12:00 noon.
The family would like to thank the Grand County Hospice staff and volunteers for their kind help and support in caring for Verlyn. The family would also like to thank all the quilters that gave their time to help Verlyn finish her last quilt and lift her spirits.
Photo Gallery - Click a Picture For Enlarged Slide Show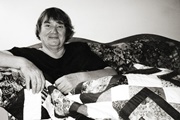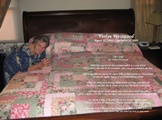 Printable Page Add Picture Add Tribute/Condolence
PLEASE NOTE: Pictures and Tributes will be reviewed before being posted. We will post them ASAP, we appreciate your patience. PLEASE DON'T RESUBMIT.

Lorraine Grundvig
b: 11/2/1929
d: 1/8/2021
Service: 01/15/2021, 2:00 pm Sunset Memorial Gardens Cemetery


Jack Turpin
b: 1/22/1958
d: 1/6/2021
Service: Private


Gloria Martin
b: 1/26/1951
d: 1/6/2021
Service: 01/16/2021, 11:30 am Moab LDS Stake Center with live streaming on Spanish Valley Mortuary facebook page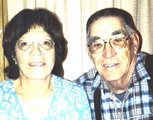 Albert Lucero
b: 9/5/1939
d: 1/5/2021
Service: 01/13/2021, 12:00 pm St. Pius X Catholic Church with live streaming on Spanish Valley Mortury facebook page.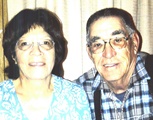 Betty Lucero
b: 6/16/1944
d: 1/5/2021
Service: 01/13/2021, 12:00 pm St Pius X Catholic Church with live streaming on Spanish Valley Mortury facebook page


Daniel Kemmsies
b: 11/13/1957
d: 12/31/2020
Service: Private

Donald Scott Cockayne
b: 10/26/1951
d: 12/31/2020
Service: Pending


George Simons
b: 5/5/1940
d: 12/31/2020
Service: 01/05/2021, 1:00 pm Sunset Memorial Gardens Cemetery

Vee Carroll
b: 7/13/1932
d: 12/28/2020
Service: 01/02/2021, 11:00 am Monticello LDS Stake Center 165 South Main with live streaming on Spanish Valley Mortuary facebook page


Victoria Kemmsies
b: 11/7/1965
d: 12/23/2020
Service: Private


Margaret Hopkin
b: 2/10/1951
d: 12/20/2020
Service: Pending

They Live On
Those we love remain with us
For love itself lives on;
Cherished memories never fade
Because one loved is gone.
Those we love can never be
More than a thought apart;
For as long as there's a memory,
They live on within our heart.