Judi Ann Maxam

Born: 2/10/1938, Marshfield, Wisconsin
Death: 3/20/2017, Moab, Utah
Service: Private


Judi Maxam, 79, slipped peacefully away on March 20, 2017 in Moab Utah with her husband Clayton Maxam, who was her lifelong sweetheart and partner in many adventures during their 55 years together. She also leaves behind her children Ron Maxam and Val Maxam-Moore, her grandchildren Claire and Lauren Maxam and her brother Paul Pavlat.

Judi Was born in Marshfield, Wisconsin but soon after her father's job relocated the family to the west coast. Judi finished high school in Medford, Oregon, and then completed nursing school at Providence Hospital in Portland, Oregon. Shortly thereafter, she met Clayton on a blind date! Three years later they married and then started their family with the birth of twins – Val and Ron in 1962. Clayton's phone company career moved them from Portland to Dalles, Oregon and then to Redmond, Washington. After Ron served 4 years in the Air Force and Val finished nursing school, Clayton retired and they moved onto their beautiful sailboat, "Namasa". They spent the next 6 years cruising the majestic waters of Puget Sound. When Judi's arthritis could no longer accommodate the cool damp climate, they left "Namasa" in good hands and went southwest where Judi fell in love with the sunny, dry desert days as well as the Native American people and the art of New Mexico, Arizona, Nevada, and Utah. In 2006 they made Moab, Utah their home, putting down roots and becoming part of the fabric of this small town.

Judi was best known by all that knew her for her generous heart and mischievous sense of humor. She was happiest when she was planning and then doing something special for someone else, be it a surprise for Clayton, or her kids, a treat for her grandkids, help for a needy family or a kind gesture for a friend or neighbor.

Her passing leaves a hole in the lives of her family and friends, but it is with a grateful heart that we release her into the arms of her creator, where all pain and suffering cease to exist, and she'll become one of the guardian angels looking out for each of us.

Tributes:

Dear Clayton,
Judi and I worked night shift in The Dalles together when I was a new grad, and she was my nurses aide in ICU. Her wisdom from being an RN helped me gain confidence in my field. I was young (21) and she was old (40s)!!! We had a lot of laughs. We loved to eat graham crackers and milk at night. We carpooled. She would pick me up on the corner, near my apartment on her way to work, and then I would walk home in the morning to sleep. I paid her 25cents each ride.
I am sorry we never got together after she moved. I remember how much she loved her twins!
I have been a hospice nurse for 23 years, and love it.
May you be well, and may your happy memories sustain you.
Blessings,
- Colleen Ballinger in The Dalles

Printable Page Add Picture Add Tribute/Condolence

PLEASE NOTE: Pictures and Tributes will be reviewed before being posted. We will post them ASAP, we appreciate your patience. PLEASE DON'T RESUBMIT.

Lorraine Grundvig
b: 11/2/1929
d: 1/8/2021
Service: 01/15/2021, 2:00 pm Sunset Memorial Gardens Cemetery


Jack Turpin
b: 1/22/1958
d: 1/6/2021
Service: Private


Gloria Martin
b: 1/26/1951
d: 1/6/2021
Service: 01/16/2021, 11:30 am Moab LDS Stake Center with live streaming on Spanish Valley Mortuary facebook page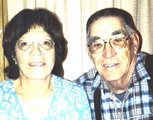 Albert Lucero
b: 9/5/1939
d: 1/5/2021
Service: 01/13/2021, 12:00 pm St. Pius X Catholic Church with live streaming on Spanish Valley Mortury facebook page.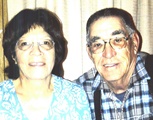 Betty Lucero
b: 6/16/1944
d: 1/5/2021
Service: 01/13/2021, 12:00 pm St Pius X Catholic Church with live streaming on Spanish Valley Mortury facebook page


Daniel Kemmsies
b: 11/13/1957
d: 12/31/2020
Service: Private

Donald Scott Cockayne
b: 10/26/1951
d: 12/31/2020
Service: Pending


George Simons
b: 5/5/1940
d: 12/31/2020
Service: 01/05/2021, 1:00 pm Sunset Memorial Gardens Cemetery

Vee Carroll
b: 7/13/1932
d: 12/28/2020
Service: 01/02/2021, 11:00 am Monticello LDS Stake Center 165 South Main with live streaming on Spanish Valley Mortuary facebook page


Victoria Kemmsies
b: 11/7/1965
d: 12/23/2020
Service: Private


Margaret Hopkin
b: 2/10/1951
d: 12/20/2020
Service: Pending

They Live On
Those we love remain with us
For love itself lives on;
Cherished memories never fade
Because one loved is gone.
Those we love can never be
More than a thought apart;
For as long as there's a memory,
They live on within our heart.