Jerry O Day

Born: 10/20/1936, Moab, Utah
Death: 4/9/2017, Moab, Utah
Service: Private


Jerry Orson Day Sr. (Dad, Daddy, Pa, Grandpa, PaPa, Poppy, Sasquatch Face) went to fish in the lakes of heaven at the age of 80 on April gth, 2017. His daughter, Roxie, "special daughter" Laurie and Companion of 37 years Yvonne "Frenchy" Roark were by his side at Moab Regional Medical Center at the time of his passing. Family gathered in the days prior to express their love, which was very special.

Born in Moab, Utah to Wayne and Rowene "Stewart" Day on October 20th, 1936. He was the youngest child of three. His sister Joyce Basso (preceeded him in death) and his brother Jack Day remained close throughout his life. Keeping memories and family traditions alive for the younger generations that followed. He worked in the coal and uranium mines, did construction work, managed the Silver Dollar Bar that his parents owned and then became the owner of his own bar, The Alibi.

He was a great outdoorsman who loved hunting and fishing with his friends and family teaching them all his secrets, until his health would not let him continue to enjoy this. He had a wild streak in him and left 1,000 stories for his loved ones to remember, laugh about, be embarrassed about and cherish.

His first love, Peggy Ruth Harper, were both 16 when they married. They had two children; Roxie Ann Arthur and Jerry Day Jr. Grandchildren Kristina "Krissy" Lohrer (Beau), J.J. Day, Jesse Mallon, Dustin Day,& Emma Page. Great Grandchildren; Chandra Christensen (Morgan Weisbecker), Richard "Tanner" Christensen, Jacee Day, Britany Day, Gunnar Betts and Harper Lohrer. Step grandchildren; Kaitlyn Donaldson (Brett), Rylie Lohrer and Paige Lohrer. One Great, great grandson Lincoln Weisbecker.

He also had a great love for all his nieces, nephews, cousins, in-laws, and friends.

He had many loves and several marriages that are hard for us to remember them all, but some special ones that we want to mention are Carma, Maxine and Donna. Yes, he loved the ladies and they loved him!

Yvonne "Frenchy" Roark was his last love. She was his companion for 37 plus years and together they had many adventures together, traveling, fishing, etc. They taught us all that family didn't need to be blood. It was the ones who you loved and cared for. Blending families together. Jerry welcomed Frenchy's children with open arms; Laurie Murphy; Betty Freeman; Clifford Roark, Nancy Roark, Genieva Roark, Susan Smith, Barbara Glime, Linda Struble, Debra Franks and all of their children.

Jerry is survived by a very large extended family and was proceeded in death by his parents, sister and one granddaughter (Molly). Family was everything and friends were always treated like family. It was not uncommon to have and empty chair filled at the dinner table with a friend needing a meal or family. He was a man of great statue until his health started declining, but his heart and love remained strong.

Jerry's last wishes were to be cremated and remembered at his favorite fishing spot, Hidden Lake, to be held in May, 2017. In lieu of flowers, enjoy a drink with a friend, hug your child, grandchild or friend. Go and cast into a lake, stream or river for a moment, an hour, or afternoon and remember your loved ones.

Printable Page Add Picture Add Tribute/Condolence

PLEASE NOTE: Pictures and Tributes will be reviewed before being posted. We will post them ASAP, we appreciate your patience. PLEASE DON'T RESUBMIT.

Lorraine Grundvig
b: 11/2/1929
d: 1/8/2021
Service: 01/15/2021, 2:00 pm Sunset Memorial Gardens Cemetery


Jack Turpin
b: 1/22/1958
d: 1/6/2021
Service: Private


Gloria Martin
b: 1/26/1951
d: 1/6/2021
Service: 01/16/2021, 11:30 am Moab LDS Stake Center with live streaming on Spanish Valley Mortuary facebook page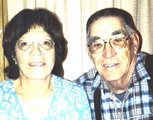 Albert Lucero
b: 9/5/1939
d: 1/5/2021
Service: 01/13/2021, 12:00 pm St. Pius X Catholic Church with live streaming on Spanish Valley Mortury facebook page.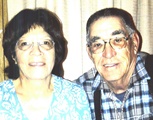 Betty Lucero
b: 6/16/1944
d: 1/5/2021
Service: 01/13/2021, 12:00 pm St Pius X Catholic Church with live streaming on Spanish Valley Mortury facebook page


Daniel Kemmsies
b: 11/13/1957
d: 12/31/2020
Service: Private

Donald Scott Cockayne
b: 10/26/1951
d: 12/31/2020
Service: Pending


George Simons
b: 5/5/1940
d: 12/31/2020
Service: 01/05/2021, 1:00 pm Sunset Memorial Gardens Cemetery

Vee Carroll
b: 7/13/1932
d: 12/28/2020
Service: 01/02/2021, 11:00 am Monticello LDS Stake Center 165 South Main with live streaming on Spanish Valley Mortuary facebook page


Victoria Kemmsies
b: 11/7/1965
d: 12/23/2020
Service: Private

They Live On
Those we love remain with us
For love itself lives on;
Cherished memories never fade
Because one loved is gone.
Those we love can never be
More than a thought apart;
For as long as there's a memory,
They live on within our heart.