Lois # Hearne

Born: 7/25/1922, Cortez, Colorado
Death: 4/22/2017, Moab, Utah
Service: Private


Laura Lois Hearne was born July 25, 1922 in Cortez, Colorado. She was born premature weighing only 3 pounds. The doctor said, "Don't get attached." Her daddy would keep her warm in a shoebox he put in the stove warmer, feeding her with an eyedropper every hour. Too stubborn to die, she proceeded to out live everyone: her older brothers and sister, cousins and a lifetime of friends.

Lois went to Secretary school in Arizona after high school and that was when she met the love of her life, dashing Joe Hearne, He spotted her beautiful crooked grin and long legs, he crossed the dance floor with only eyes for her, and for her love at first sight. On the fourth of July they eloped to New Mexico to find the courthouse was closed, so they dragged the judge out of bed to wed.

Joe joined the marines and went to war. Lois wrote him letters with perfect penmanship. After the war, they became pinto bean farmers outside Dolores, Colorado. They had four children: Brad, Dave, Casey and Pat. Joe told her everyday, "You are the most beautiful woman in the world."

Lois worked as the school secretary and raised the children. They built a home on the Dolores River. She loved to garden with perfectly maintained rows of fresh produce and flawless pansies, roses and daffodils. Lois and Joe set off on road trips with the camper in tow, joining groups of friends on these good time adventures from Alaska to Mexico.

She walked three miles a day every day and helped form the "Dolores Street Walkers" walking club. She was a loving grandmother and great-grandmother. She moved to Moab 15-years ago to be near her daughter and she made many new friends at the senior center and Community Church of Moab. She really enjoyed winning at cards in her card club.

Lois had a good life. Ninety-four years full of hard work, love, and adventure.

In lieu of flowers, please donate to the Democratic Party or to elephants, she loved elephants.

Tributes:

Dear Lois, I was in Wal-Mart last Friday, and I ran into your dear,dear friend, Nancy Lee. It was such a special moment. Nancy too, read of your passing in the Cortez paper. Of course, we started reminiscing and Arlen knew we would be at it for quite awhile so he figured he might as well go sit on the bench and leave us to it. You and Nancy were so close; Nancy didn't think she could survive when you moved to Moab to be near Casey,and we didn't think she could either, but your daily and weekly phone calls helped fill the void. For many years, we shared the plight of being caregivers during the long journey of Alzheimer's. You and Nancy with your husbands and me with my mom. Daily, we laughed, we cried, and we lamented, while forever mourning the continuing onward march of the disappearance of our loved ones. Lois, we miss you now and know that your family will too. But you had a rich, full life and you certainly added riches galore to the tapestry of our lives. Love and Hugs and thank you.
- Holly BockDearest Casey and Family,
I think of you often, Casey, and wanted you also to know I send you my deepest sympathy. I wish I would have known your lovely Mother.
- Candace BrantnerDear Lois's family, am so sorry about your loss! Lois and mom(Lorna) were best of friends and went to lunch quite often. I hope they are catching up on old times! My peace be with the family!
- Logan Gafford FamilyCasey and family of Lois:
Sorry to hear of the loss of Lois. She and I were friends when she lived on the Conley corner on Montezuma Avenue.
The Hearnes and the Heads shared many trips together with the "camping group" and we all looked forward to the next trip.
- June Head

Printable Page Add Picture Add Tribute/Condolence

PLEASE NOTE: Pictures and Tributes will be reviewed before being posted. We will post them ASAP, we appreciate your patience. PLEASE DON'T RESUBMIT.

Lorraine Grundvig
b: 11/2/1929
d: 1/8/2021
Service: 01/15/2021, 2:00 pm Sunset Memorial Gardens Cemetery


Jack Turpin
b: 1/22/1958
d: 1/6/2021
Service: Private


Gloria Martin
b: 1/26/1951
d: 1/6/2021
Service: 01/16/2021, 11:30 am Moab LDS Stake Center with live streaming on Spanish Valley Mortuary facebook page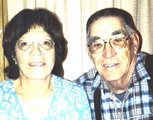 Albert Lucero
b: 9/5/1939
d: 1/5/2021
Service: 01/13/2021, 12:00 pm St. Pius X Catholic Church with live streaming on Spanish Valley Mortury facebook page.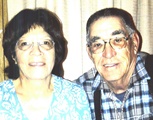 Betty Lucero
b: 6/16/1944
d: 1/5/2021
Service: 01/13/2021, 12:00 pm St Pius X Catholic Church with live streaming on Spanish Valley Mortury facebook page


Daniel Kemmsies
b: 11/13/1957
d: 12/31/2020
Service: Private

Donald Scott Cockayne
b: 10/26/1951
d: 12/31/2020
Service: Pending


George Simons
b: 5/5/1940
d: 12/31/2020
Service: 01/05/2021, 1:00 pm Sunset Memorial Gardens Cemetery

Vee Carroll
b: 7/13/1932
d: 12/28/2020
Service: 01/02/2021, 11:00 am Monticello LDS Stake Center 165 South Main with live streaming on Spanish Valley Mortuary facebook page


Victoria Kemmsies
b: 11/7/1965
d: 12/23/2020
Service: Private


Margaret Hopkin
b: 2/10/1951
d: 12/20/2020
Service: Pending

They Live On
Those we love remain with us
For love itself lives on;
Cherished memories never fade
Because one loved is gone.
Those we love can never be
More than a thought apart;
For as long as there's a memory,
They live on within our heart.