Rosmary An Yama

Born: 8/27/1922, Lucerne, Switzerland
Death: 5/16/2017, Moab, Utah
Service: Private


Rosmary Anna Yama,a beautiful, vibrant lady began her next life's chapter early Tuesday evening May 16th, 2017; dying peacefully in her sleep surrounded by her family.

Rosie was brilliant, speaking several languages fluently. Classic in her elegance as she was always done-up and had a marvelous sense of humor, incessantly enhancing the fun with everyone she was around regardless of their age, from her youngest grandson to the longest (oldest) friends.

Rosmary was born August 27, 1922 and raised in Lucerne Switzerland; as the youngest of three children. She delighted in recalling mischievous stories of her youth with her sister Alice and brother Hubert. One of her favorite tales deals with her Robin Hood philosophy of taking from those who have more and giving to those who have less. Almost daily on her way home from elementary school, using the shortcut through the church graveyard, she would carefully rearrange the largest bouquets of headstone flowers to ensure each grave had a flower. Although she hated the cold, Rosmary excelled in skiing. Unfortunately her goal to compete on the Swiss Olympic Ski Team was cut short due to a broken leg. She remained involved in skiing which eventually lead to meeting her future husband, Frank Yama, while he was on military leave. Following the end of the war, she relocated to the U.S. and married Frank in Denver Colorado. Rosmary went through the Naturalization classes proudly becoming a citizen of America. Frank and Rosmary moved to Helper Utah where they had two children, Ken and Kay. The family lived in Helper, Price, and Moab Utah where the couple later divorced.

Rosmary adopted Moab as her home; loving the people, climate, and feeling a part of the diverse cultures. Her employment at the Hogan Trading Post was perfect in utilizing her talent of connecting with a variety of people. She thought of the staff members as her extended family.

Her reputation as a fun, full-of-spunk and life character was well-known. Family and friends have recalled memories of her playful endeavors throughout her life. They knew she was just as tough as she was giving. Rosmary refused to accept anything but a positive attitude and your best, both from others and herself. She was a long-time member of the Alpha Rho Chapter of Epsilon Sigma Alpha Sorority and particularly enjoyed participating in their charitable events. Rosmary was crazy about cats and wine; always having a furry pet and a full glass of red by her side. People were intrigued and always commented on her prominent Swiss accent even after 60+ years in the U.S.

Our faith brings us comfort and knowledge of future times together, but until then we will miss you, Mom and Grandma Rosie.

As per her wishes, Rosmary was cremated. A celebration of her life will be held at a later date

Tributes:

Sorry to hear this sad news. She was a cool Lady!
- John McFarlandYour Mom/Grandmother was one in a million! I can still remember how elegant and lovely she always was. I hope the that all the wonderful memories of her will help ease the pain of the loss of her.

With warm regards,
- Joanne Anderson (Mayberry)

Printable Page Add Picture Add Tribute/Condolence

PLEASE NOTE: Pictures and Tributes will be reviewed before being posted. We will post them ASAP, we appreciate your patience. PLEASE DON'T RESUBMIT.

Lorraine Grundvig
b: 11/2/1929
d: 1/8/2021
Service: 01/15/2021, 2:00 pm Sunset Memorial Gardens Cemetery


Jack Turpin
b: 1/22/1958
d: 1/6/2021
Service: Private


Gloria Martin
b: 1/26/1951
d: 1/6/2021
Service: 01/16/2021, 11:30 am Moab LDS Stake Center with live streaming on Spanish Valley Mortuary facebook page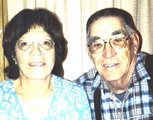 Albert Lucero
b: 9/5/1939
d: 1/5/2021
Service: 01/13/2021, 12:00 pm St. Pius X Catholic Church with live streaming on Spanish Valley Mortury facebook page.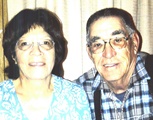 Betty Lucero
b: 6/16/1944
d: 1/5/2021
Service: 01/13/2021, 12:00 pm St Pius X Catholic Church with live streaming on Spanish Valley Mortury facebook page


Daniel Kemmsies
b: 11/13/1957
d: 12/31/2020
Service: Private

Donald Scott Cockayne
b: 10/26/1951
d: 12/31/2020
Service: Pending


George Simons
b: 5/5/1940
d: 12/31/2020
Service: 01/05/2021, 1:00 pm Sunset Memorial Gardens Cemetery

Vee Carroll
b: 7/13/1932
d: 12/28/2020
Service: 01/02/2021, 11:00 am Monticello LDS Stake Center 165 South Main with live streaming on Spanish Valley Mortuary facebook page


Victoria Kemmsies
b: 11/7/1965
d: 12/23/2020
Service: Private


Margaret Hopkin
b: 2/10/1951
d: 12/20/2020
Service: Pending

They Live On
Those we love remain with us
For love itself lives on;
Cherished memories never fade
Because one loved is gone.
Those we love can never be
More than a thought apart;
For as long as there's a memory,
They live on within our heart.