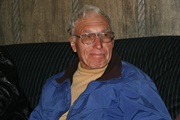 W. Earl Sheldon
Born: 7/4/1929, Lewistown, Montana
Death: 9/30/2009, Fort Shaw, Montana
Viewing: 10/06/2009, 12:00 pm
Service: 10/06/2009, 2:00 pm, Sun River Valley Ward Chapel
Interment: 10/6/2009 12:00:00 PM, Manchester Cemetery

Fort Shaw, MT – W. Earl Sheldon 80, passed away Wednesday, September 30, 2009, at his home in Fort Shaw.
Earl was born in Lewistown, MT, July 4, 1929, to Walter William & Delores (McBride) Sheldon. They lived in Forest Grove. His father died when he was about 3 years old and his mother later married Ted Fisher. The family moved when he was 7 years old to the Fairfield bench where he attended school at the Greenfield Elementary. School was not Earl's thing so he started working various jobs,joined the Navy, and then became a body man at the Lincoln / Mercury dealer in Great Falls. He met G. Irene Graham at a dance at the Arogan in Fairfield and they were married June 26, 1953 in Conrad, Montana. He worked a variety of jobs after their marriage and landed a home in Vaughn where he worked for the Anaconda Smelter, Montana Block Plant, Custodian and bus driver for Vaughn School. In 1978 he moved back to the Fairfield bench to watch after his mother. While there he was the custodian for the Sun River Valley LDS Church and bus driver for the Sun River School district. In 1993 Earl retired to the farm and became the handyman for the neighborhood.
Earl had a great love for cars, Harley Davison motorcycles and being a cowboy. He enjoyed keeping is cars and boots with a great shine. As much as he loved his cars his greatest love was his family and friends.
He is survived by his wife of 56 years, Irene of Fort Shaw; 4 sons Wes (Carolyn) of Mapleton, UT, Ken (Shirley) of Vaughn, MT, Mearl (DeeAnna) of Moab, UT, Neil (Christine) of Great Falls, MT; 3 daughters Neidra (Herb) Phinney of Vaughn, MT, Lola (Steve) Galloway and Jean (Mike) Kronovich both of Great Falls, MT; a brother Teddy(Alice) Fisher of Helena, MT; a special niece/sister Alvena (Scott) Strum of Washburn, Ill; 32 –33 any day now granchildren and 38- 39 any day now great-grandchildren.
He was preceded in death by his parents, step-father and his sister Vi Armstrong.
Funeral Services will be held Tuesday October 6, 2009 at 2:00 pm at the Sun River Valley LDS Chapel. With a viewing 2 hours prior to the service. Interment will be at the Manchester Cemetery . Services are under the direction of Croxford and Sons Funeral Home and Spanish Valley Mortuary of Moab, UT.
Photo Gallery - Click a Picture For Enlarged Slide Show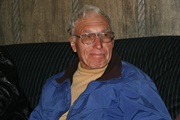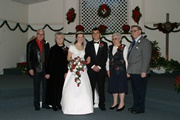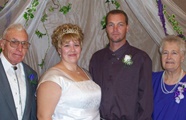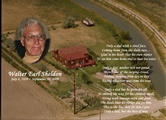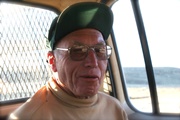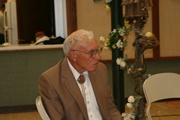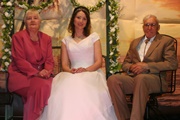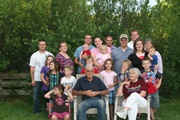 Printable Page Add Picture Add Tribute/Condolence
PLEASE NOTE: Pictures and Tributes will be reviewed before being posted. We will post them ASAP, we appreciate your patience. PLEASE DON'T RESUBMIT.
Mary Mays
b: 3/5/1939
d: 9/22/2020
Service: Pending


OraLynn Means
b: 7/13/1936
d: 9/21/2020
Service: 09/28/2020, 11:00 am at The LDS Church on 400 North


Guy Thomas
b: 1/10/1950
d: 9/18/2020
Service: Private


Werner Wucherer
b: 1/20/1934
d: 9/10/2020
Service: Private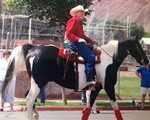 Rodney Dalton
b: 1/18/1934
d: 9/1/2020
Service: 09/08/2020, 10:00 am Grand Valley Cemetery

They Live On
Those we love remain with us
For love itself lives on;
Cherished memories never fade
Because one loved is gone.
Those we love can never be
More than a thought apart;
For as long as there's a memory,
They live on within our heart.