Terry Clifford Page Sr

Born: 9/7/1946, Telluride, Colorado
Death: 7/31/2017, Moab, Utah
Service: 42973, Moab Golf Course


Terry Clifford Page Sr. passed away peacefully Monday, July 31, 2017 at the age of 70. He was at his home surrounded by his family after a valiant fight against pulmonary fibrosis and atrial fibrillation.  "SPP" (Sweet Peter Page), "Bucket" (for his ingenious use of a bucket when told a 1 drink minimum at the bar), "Senior" or "Pops" as he was also known as by his friends and family, lived his life to the fullest never knowing a stranger.  He was immediately liked by all who came in contact and were blessed with the opportunity to get to know him.

Terry was born September 7, 1946 in Telluride Colorado to Harold Clifford Page and Wanna Mae Castor Page, who both passed on many years ago.  He and his sister Johanna Mae Page Masud were partners in endurance, learning to navigate their world from many of their family members' homes. She preceded him from this mortal life 5 years ago.  There are so many things that Terry got to do while we had him here on earth with us.  From his time as a young man leaving home at 17 heading off to Moab for a brighter future. Graduating from Grand County High School. Serving his country proudly in the Army fighting in the Vietnam War.  Upon returning from the war, Terry began working in various mines and mining projects traveling as far as Washington, D.C. to dig a tunnel.  He then owned and operated service stations on Main Street being one of the last full service gas stations in the area as Terry took great pride in the work he performed and expected nothing less of his staff.  Terry then worked for the National Park Service as a maintenance mechanic (aka post gastronomical technician) "taking care of yesterday's meals on wheels and snagging browns" before finally retiring to greener pastures on the golf course especially enjoying his time golfing with the "FOGers".  

Terry married Vickie Sue Vickers and later divorced.  Terry and Vickie had 3 children (Torrie Page Guerrero(Monty), Terry Clifford Page Jr.(Ashton), and Corrie Jo Page).  He then married Claudia Miller Page and in doing so agreed to raise her 2 strong minded girls (Christa Jene' Robertson(Guy Farrison) and Jenny Lee Robertson Tuft(Jude).  They were then blessed with the "Golden child" as his siblings call him.  Colt Joaquin Page(Loni), was considered the glue to the family. Bringing Terry and Claudia a grand total of 6 kids.  Each of them loved unconditionally and exceptionally well despite often hearing "We can't have nothing nice with you kids around here".

Terry and Claudia could often be found attending their grandkids' (Shalece, Connor, Hannah, Emma, Keaton, Keeley, Trenton and Tristyn) many events. From Drill performances, to volleyball games, basketball games, band recitals, t-ball games, soccer as well as their many school performances.  

Terry had a passion for all things sports.  He was by far the best arm chair coach and quarterback that his children have ever met.  He was not just a sideliner but also prominent in the field, often coaching baseball and softball. Most recently he took to helping coach the Grand County High School girls softball team - "atta girl" and passing on his extensive ESPN arm chair knowledge and field time to the team.

Terry was an avid hunter and passed along his love of the outdoors to his sons. Terry was a sure shot and very much enjoyed the sport that kept his family well fed with plenty of elk and deer meat each year. One of Terry's favorite pastimes was sitting up on the deck enjoying time with his family having one of his "toddies" and watching the sunsets or the moon come up.  

Often hearing him say - "It just don't get much better than this!"

A Celebration of life to be held at the Moab Golf Course on August 26,2017.

In lieu of flowers, donations can be made to the "Tribute to Terry Page Sr" account at the Grand County Credit Union.  All donations will be given to the Grand County High School Boys Basketball team and Girls Softball team.  

Tributes:

What a man! and with a great sense of humor. I'm glad that I got to know him better through him being my son, Jude's father-in-law. I always enjoyed any time I spent around Terry and Claudia, and I hope that Claudia knows that I'm here for her always. He really lived life in his time here!
- Janie Tuft

Printable Page Add Picture Add Tribute/Condolence

PLEASE NOTE: Pictures and Tributes will be reviewed before being posted. We will post them ASAP, we appreciate your patience. PLEASE DON'T RESUBMIT.

Peter Plastow
b: 9/21/1930
d: 1/22/2021
Service: Pending


Dale Holyoak
b: 5/12/1929
d: 1/19/2021
Service: 01/23/2021, 12:00 pm, Moab LDS Stake Center on Locust Lane with live streaming on Spanish Valley Mortuary facebook page


Lorraine Grundvig
b: 11/2/1929
d: 1/8/2021
Service: 01/15/2021, 2:00 pm Sunset Memorial Gardens Cemetery


Jack Turpin
b: 1/22/1958
d: 1/6/2021
Service: Private


Gloria Martin
b: 1/26/1951
d: 1/6/2021
Service: 01/16/2021, 11:30 am Moab LDS Stake Center with live streaming on Spanish Valley Mortuary facebook page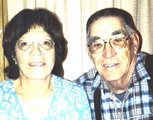 Albert Lucero
b: 9/5/1939
d: 1/5/2021
Service: 01/13/2021, 12:00 pm St. Pius X Catholic Church with live streaming on Spanish Valley Mortury facebook page.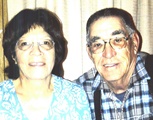 Betty Lucero
b: 6/16/1944
d: 1/5/2021
Service: 01/13/2021, 12:00 pm St Pius X Catholic Church with live streaming on Spanish Valley Mortury facebook page


Daniel Kemmsies
b: 11/13/1957
d: 12/31/2020
Service: Private

Donald Scott Cockayne
b: 10/26/1951
d: 12/31/2020
Service: Pending


George Simons
b: 5/5/1940
d: 12/31/2020
Service: 01/05/2021, 1:00 pm Sunset Memorial Gardens Cemetery

Vee Carroll
b: 7/13/1932
d: 12/28/2020
Service: 01/02/2021, 11:00 am Monticello LDS Stake Center 165 South Main with live streaming on Spanish Valley Mortuary facebook page

They Live On
Those we love remain with us
For love itself lives on;
Cherished memories never fade
Because one loved is gone.
Those we love can never be
More than a thought apart;
For as long as there's a memory,
They live on within our heart.