James # Gregoire

Death: 9/13/2017, Moab, Utah
Service: 09/24/2017, 12:30 pm, Moon Flower Canyon


James Laverne Gregoire, a 70-year-old resident of Moab, Utah, passed away on September 13, 2017. In one final act of heroism he gave his own life to secure the safety of a young family member.

Jim was born in Cleveland, Ohio in 1947 to Margret Spevak and James Gregoire. His humble beginnings and loving mother laid the foundation to face life challenges with strength and hold tight to those he loved. Jim served in the U.S. Army as a combat veteran in the Vietnam War (48th Infantry Platoon) from 1966-1968, walking point with his scout dog, a Germany Shepard named Tina. After returning he learned to manage the impacts of the war through exercise, which became central to his character. Jim had a lifelong passion for exercise science and was a "hard-core" athlete. He became an accomplished speed skater, competing in the Olympic Trials in 1972. Jim earned a Master's degree in Exercise Science from the University of Wyoming. He was a natural educator and whole-hearted personal trainer, always inspiring others with his passion for fitness. Throughout his career, he managed several ice rinks, taught at Northwest Community College, and owned Trapper Fitness Center. Jim wrote extensively on the subject, authoring several books and had an article published in Runner's World magazine.

Jim loved music, writing and playing many songs on his guitar.

He was preceded in death by his parents and is survived by his wife and soulmate, Barb Gregoire, his stepdaughters Robyn and Lindsey Paulekas, and his grandchildren, Oliver and Wesley. He will be remembered for his dedication to family and determination to thrive despite difficult circumstances. Jim, you are the best we ever had.

Friends and family are invited to a celebration of his life on Sunday, September 24 at 12:30 pm at Moonflower Canyon in Moab.

Tributes:

Sadly, I just learned of Jim's passing. I worked with him for a number of years (early to mid 1970s) when he was managing Flatirons Ice Arena in Boulder, CO. He encouraged a number of his good friends from Cleveland to join him in Boulder and work at the skating rink. We all became like family. I will always remember him as a hero for his service in the military.
- Sandy BelisleBarb,
Our thoughts and prayers are with you throughout this loss. Connie's time working out with Jim at Trappers are cherished, and still her favorite exercise workouts of all time for her! Jim's passion for and compassion during their workout times are treasured! You and your family are in our thoughts!
- Mike and Connie LuppesDear Barb,
Although I did not know Jim, I know from my conversations with you how special he was and the treasured place he held in your heart. It seems he was the kind of person who put family and the needs of others before himself. This is such a difficult time for you, but know that your Steamboat friends are with you in spirit. I send you thoughts of comfort and healing.
- Marcia MartinMy name is Cindy Ruzicka. I live in Steamboat Springs. On December, 10, 1999, my best friend was in a fatal car accident on Rabbit Ears Pass. She was driving to town to visit me for a weekend. Jim was the first person on the scene of the accident. He stayed with Liz until emergency responders could get there. Although Liz died on impact, Jim held her and took in her amazing aura. I know this because he wrote to me and to Liz's family. Knowing the Jim's kindness was with Liz in her final moments has helped me tremendously over the years of coping with her loss. He was a stranger who instantly made himself a friend. I am deeply sorry for your loss.
- Cindy RuzickaDear Barb,
My heart breaks for you! Words offer little solice. Surround yourself with the love of your family and friends whose lives you have touched. It is only because we love so deeply that we hurt so much.
With sincere condolences,
- Bonnie McGee

Printable Page Add Picture Add Tribute/Condolence

PLEASE NOTE: Pictures and Tributes will be reviewed before being posted. We will post them ASAP, we appreciate your patience. PLEASE DON'T RESUBMIT.

Dale Holyoak
b: 5/12/1929
d: 1/19/2021
Service: 01/23/2021, 12:00 pm, Moab LDS Stake Center on Locust Lane with live streaming on Spanish Valley Mortuary facebook page


Lorraine Grundvig
b: 11/2/1929
d: 1/8/2021
Service: 01/15/2021, 2:00 pm Sunset Memorial Gardens Cemetery


Jack Turpin
b: 1/22/1958
d: 1/6/2021
Service: Private


Gloria Martin
b: 1/26/1951
d: 1/6/2021
Service: 01/16/2021, 11:30 am Moab LDS Stake Center with live streaming on Spanish Valley Mortuary facebook page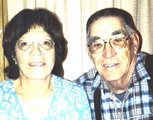 Albert Lucero
b: 9/5/1939
d: 1/5/2021
Service: 01/13/2021, 12:00 pm St. Pius X Catholic Church with live streaming on Spanish Valley Mortury facebook page.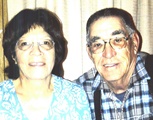 Betty Lucero
b: 6/16/1944
d: 1/5/2021
Service: 01/13/2021, 12:00 pm St Pius X Catholic Church with live streaming on Spanish Valley Mortury facebook page


Daniel Kemmsies
b: 11/13/1957
d: 12/31/2020
Service: Private

Donald Scott Cockayne
b: 10/26/1951
d: 12/31/2020
Service: Pending


George Simons
b: 5/5/1940
d: 12/31/2020
Service: 01/05/2021, 1:00 pm Sunset Memorial Gardens Cemetery

Vee Carroll
b: 7/13/1932
d: 12/28/2020
Service: 01/02/2021, 11:00 am Monticello LDS Stake Center 165 South Main with live streaming on Spanish Valley Mortuary facebook page

They Live On
Those we love remain with us
For love itself lives on;
Cherished memories never fade
Because one loved is gone.
Those we love can never be
More than a thought apart;
For as long as there's a memory,
They live on within our heart.