Glenna Lynn Ruby

Born: 3/24/1933, Moab, Utah
Death: 9/15/2017, Moab, Utah
Service: 09/23/2017, 11:00 am, Moab LDS Stake Center


Our loving sister, auntie, and mother, Glenna Hawks Ruby, joined her beloved husband Murray in the hereafter during the evening hours of Friday, September 15, 2017.

Glenna was born in Moab to Kenneth V. Hawks and Elfleda Barker Hawks on March 24, 1933. Glenna was raised on the family farm (now Walker subdivision) in Moab with her seven sisters and brother. As a young woman, Glenna worked in a small café on the corner of Center & Main. It was while working in that café that Glenna met the love of her life, James "Murray" Ruby.

Murray and Glenna were married February 11, 1952 in Moab. Their early married life was spent in Moab, though they later settled permanently in Salt Lake City. Murray and Glenna tried for many years to conceive a child without success, but were finally blessed with a beautiful daughter, Rebecca, ten years into their union. Glenna always spoke so fondly of how over-the-moon Murray was for Rebecca.

The quintessential 1950's housewife, Glenna was a stay-at-home mother and homemaker. Glenna was an amazing self-taught culinary master. She made many wedding cakes over the years and a was famous (or infamous, depending on how you want to look at it) for her Snack Mix. Her family all fondly remember all the wonderful treats she was always making, be it hand-dipped chocolates, pastry, watermelon pickles, or breaded fried chicken livers with onions… Glenna was even published in the Salt Lake paper, receiving the whole front page of the section, with pictures of her various Christmas candies and cookies, with further space on another page devoted to some of her favorite recipes. Glenna loved Christmas and always spent a lot of time decorating for the holiday.

After Murray passed away in 1997, Glenna moved home to Moab to be closer to family. Though Glenna never had any grandchildren of her own, she was quick to 'adopt' her sisters' grandchildren and great-grandchildren, often babysitting, well into her late seventies. Glenna adored the kids and always went out of her way to make them feel special on their birthdays and at Christmas time. The kids (even some of the adult kids) fondly refer to her as Aunt Grannie. She was our 'bonus' grannie and is sorely missed.

Glenna is preceded in death by her beloved husband, Murray Ruby, parents, Kenneth and Elfleda, step-father, Lester "Bud" Walker, older sister, Dixie "Pinky" Hawks Bass, and a younger sister, Andrea Walker Winters.

Glenna is survived by her daughter, Rebecca Ruby, sisters: Kenna Hawks Bridges (Ed), Judy Walker Tangreen (Kay), Nancy Walker Knell (Mike), Sally Walker Puska (Gary), LaVonna Walker Groff (Bill), brother, Ronald Walker (LaDawn), and more nieces and nephews than can be counted.

A service for friends and family will be held on Saturday, September 23, 2017 at 11:00 a.m. at the Moab LDS Stake Center.

Tributes:

Bill and I would like to send our condolences to Glenn'a sisters and her brother, and to all of her family.
Bill and Glenna were in the same class in school and I was in a lot of classes and Pep Club with Glenna. Visited with her about three weeks ago and she was happy and positive, I know you will miss her terribly.
- Billl & Inalyn Meador

Printable Page Add Picture Add Tribute/Condolence

PLEASE NOTE: Pictures and Tributes will be reviewed before being posted. We will post them ASAP, we appreciate your patience. PLEASE DON'T RESUBMIT.

Dale Holyoak
b: 5/12/1929
d: 1/19/2021
Service: 01/23/2021, 12:00 pm, Moab LDS Stake Center on Locust Lane with live streaming on Spanish Valley Mortuary facebook page


Lorraine Grundvig
b: 11/2/1929
d: 1/8/2021
Service: 01/15/2021, 2:00 pm Sunset Memorial Gardens Cemetery


Jack Turpin
b: 1/22/1958
d: 1/6/2021
Service: Private


Gloria Martin
b: 1/26/1951
d: 1/6/2021
Service: 01/16/2021, 11:30 am Moab LDS Stake Center with live streaming on Spanish Valley Mortuary facebook page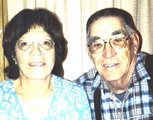 Albert Lucero
b: 9/5/1939
d: 1/5/2021
Service: 01/13/2021, 12:00 pm St. Pius X Catholic Church with live streaming on Spanish Valley Mortury facebook page.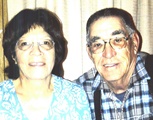 Betty Lucero
b: 6/16/1944
d: 1/5/2021
Service: 01/13/2021, 12:00 pm St Pius X Catholic Church with live streaming on Spanish Valley Mortury facebook page


Daniel Kemmsies
b: 11/13/1957
d: 12/31/2020
Service: Private

Donald Scott Cockayne
b: 10/26/1951
d: 12/31/2020
Service: Pending


George Simons
b: 5/5/1940
d: 12/31/2020
Service: 01/05/2021, 1:00 pm Sunset Memorial Gardens Cemetery

Vee Carroll
b: 7/13/1932
d: 12/28/2020
Service: 01/02/2021, 11:00 am Monticello LDS Stake Center 165 South Main with live streaming on Spanish Valley Mortuary facebook page

They Live On
Those we love remain with us
For love itself lives on;
Cherished memories never fade
Because one loved is gone.
Those we love can never be
More than a thought apart;
For as long as there's a memory,
They live on within our heart.