Brenda Ann Stocks

Born: 12/10/1939, Elko, Nevada
Death: 4/3/2018, La Sal, Utah
Service: Private


Brenda Ann Stocks was born Dec. 10, 1939 in Elko, Nevada, the daughter of Doris (Steunenberg) Knowles and Abram Anthony Knowles. She died surrounded by family at her home in Old LaSal, Utah, and April 3, 2018.

Brenda attended school in the old mining camp of Mountain City, Nevada, through the eighth grade. She graduated from High School in Elko, NV. Valedictorian of her class.

Brenda was an accomplished piano player, having been taught by her mother. She was in the seventh grade when she began playing for the local Mountain City dances with Turk Montrose and his band.

She married Don Griswold in Elko, and began work as a nurse in the Elko Hospital. She was very proud to be a nurse as her Mother was. She and Don lived around Elko and on several ranches in Northern Nevada where Don constructed reservoirs and did dirt work. Two children, Anita Marie and Bill were born at this time. They moved their small construction company to Moab, Utah in 1970.

Later, Don and Brenda divorced and she acquired Southern Utah Paving, a small local asphalt business in Moab. She rapidly learned the business and spent many long, hot days and nights working to making the company into a success. Over the years, Brenda became a very astute and respected business woman.

She married Fred Stocks, who was involved in the timber industry and local construction in 1978. Brenda called Fred "the love of her life", and together they built two saw mills, and a planer, and ran one of the larger timber operations in southern Utah.

Brenda loved to garden, bake and can. She grew enough vegetables and baked enough to supply all her friends and family. Brenda was always willing to share her knowledge of gardening and canning.

Music was always a big part of her life and she often played with old time musicians. Family and friends loved being entertained by her at family gatherings and parties.

Brenda is survived by her daughter, Anita (Tom) Keogh of Old LaSal, son, Bill Griswold (Tina) of Dickenson, North Dakota. Step children Bill Stocks (Denise) of Old LaSal, Colleen Stocks of Olathe, Colo., Bobbie Jean Crosley of El Cahon, CA, many grandchildren and great-grandchildren, and brother Ted Knowles (Wanda) of Dubois WY.

Tributes:

I always looked up to my cousin BZ. She was a few years older than me and, as a child, I thought she was beautiful. As we grew up, we seldom saw each other. Some time around 1983, a friend and I decided to drive cross country from the west coast to east coast and back. We stopped in Moab and looked up cousin BZ. She and Fred were very gracious. We had a wonderful visit. I even tried the elk heart (and I am a non meat eater, LOL). She was a strong, independent, lovely person and I discovered I admired her as an adult even more. Unfortunately our paths rarely crossed but she remains a special person in my heart and I feel blessed that she was my cousin.
- Kris Hiemstra (Richards)Cousin Brenda was named after my mother, Brenda Ruth Steunenberg. The happiest days of my childhood were the years I lived in Mountain City with Brenda and her parents. I was surprised to see Brenda was just two years older than me. As a child I always looked up to her as much more mature than I. The whole Knowles family and my time in Mountain City are some of the fondest memories that I have carried throughout my life.
- W. Gary OsborneAnita, we remember when you moved to Moab and lived around the corner from us. Your Mom was such a hard worker and always friendly. Brenda married Fred, one of my school buddies and I am happy that they found each other and had such a special life together.
- Bill & Inalyn MeadorI remember Brenda well.I worked with her mom at the Owyhee Hospital when she was DON there. Watching Brenda growing up and the accomplishments she made during her life span was incrediable. She grew up in Mountain City, I grew up in Jarbidge Nv. Even tho we were not close friends I always thought of Brenda as a friend and nursing colleague. For someone who might know who I am my maiden was Knight. Brenda God Bless!
- robertaBrenda was a great friend and was so good to work with in a business sense. We will miss her bright smile and personality.
- Richard and Mary Jane CozzensBrenda was my namesake. I was named after her. I could not ask for a better person to be my namesake.She was a wonderful and kind lady! She is going to be missed very much. RIP Brenda!
- Brenda BurdickMy Aunt and my hero!! In my heart always!
- Debbie Davis

Printable Page Add Picture Add Tribute/Condolence

PLEASE NOTE: Pictures and Tributes will be reviewed before being posted. We will post them ASAP, we appreciate your patience. PLEASE DON'T RESUBMIT.

Dale Holyoak
b: 5/12/1929
d: 1/19/2021
Service: 01/23/2021, 12:00 pm, Moab LDS Stake Center on Locust Lane with live streaming on Spanish Valley Mortuary facebook page


Lorraine Grundvig
b: 11/2/1929
d: 1/8/2021
Service: 01/15/2021, 2:00 pm Sunset Memorial Gardens Cemetery


Jack Turpin
b: 1/22/1958
d: 1/6/2021
Service: Private


Gloria Martin
b: 1/26/1951
d: 1/6/2021
Service: 01/16/2021, 11:30 am Moab LDS Stake Center with live streaming on Spanish Valley Mortuary facebook page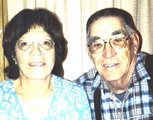 Albert Lucero
b: 9/5/1939
d: 1/5/2021
Service: 01/13/2021, 12:00 pm St. Pius X Catholic Church with live streaming on Spanish Valley Mortury facebook page.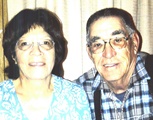 Betty Lucero
b: 6/16/1944
d: 1/5/2021
Service: 01/13/2021, 12:00 pm St Pius X Catholic Church with live streaming on Spanish Valley Mortury facebook page


Daniel Kemmsies
b: 11/13/1957
d: 12/31/2020
Service: Private

Donald Scott Cockayne
b: 10/26/1951
d: 12/31/2020
Service: Pending


George Simons
b: 5/5/1940
d: 12/31/2020
Service: 01/05/2021, 1:00 pm Sunset Memorial Gardens Cemetery

Vee Carroll
b: 7/13/1932
d: 12/28/2020
Service: 01/02/2021, 11:00 am Monticello LDS Stake Center 165 South Main with live streaming on Spanish Valley Mortuary facebook page

They Live On
Those we love remain with us
For love itself lives on;
Cherished memories never fade
Because one loved is gone.
Those we love can never be
More than a thought apart;
For as long as there's a memory,
They live on within our heart.