Melody Slighting
Born: 1/7/1958, Montrose, CO
Death: 11/26/2009, Moab, UT
Service: 12/01/2009, 11:00 am, Spanish Valley Mortuary
Interment: 12/01/2009 12:30 pm, , Sunset Memorial Gardens
Melody Slighting, 51, passed away on Thursday, November 26, 2009 at Allen Memorial Hospital.
Melody was born on January 7, 1958 in Montrose, Colorado to Lalo and Mary (Aragon) Serrano. She grew up and attended school there and later became an operating room technician. She met and married Dale Slighting February 14, 1986 in Salt Lake City and later moved to Moab.
She is survived by her husband Dale; two daughters Nicole, and Taylor; mother Mary Herrera , brothers Frank, Tom Garcia all of Imperial, Nebraska, brother Joe Garcia of Montrose, Colorado and sister Dorothy Olguin of Salt Lake City; a granddaughter Ella; in-laws Norman and Vicki Barber and numerous nephews and nieces.
She was preceded in death by her father Lalo and a brother Mike.
Melody loved reading, music, the outdoors, and life, but her most accomplished achievement was the well being and happiness of her family.
A Funeral service will be held December 1, 2009 11:00 am at Spanish Valley Mortuary 386 North 100 West Moab, with a viewing Monday November 30, from 6:00 to 8:00 pm and on Tuesday from 10:00 am to the time of service at the mortuary.
Melody was greatly loved and will be missed forever in our hearts. Melody we love you!
In lieu of flowers the family would accept donations to help with funeral expenses.
Photo Gallery - Click a Picture For Enlarged Slide Show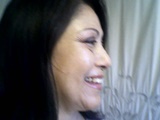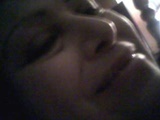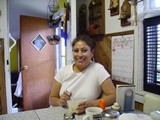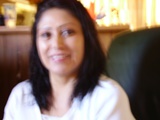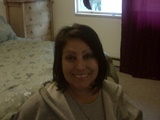 Printable Page Add Picture Add Tribute/Condolence
PLEASE NOTE: Pictures and Tributes will be reviewed before being posted. We will post them ASAP, we appreciate your patience. PLEASE DON'T RESUBMIT.
Linda Canepa
b: 3/14/1940
d: 11/14/2019
Service: 11/21/2019, 1:00 pm
Spanish Valley Mortuary
Ina Griswold
b: 12/6/1927
d: 11/3/2019
Service: 11/05/2019, 5:00 pm
Seventh Day Adventist Church 4581 Spanish Valley Drive
Zella Ceniceros
b: 2/8/2002
d: 10/30/2019
Service: 11/09/2019, 11:00 am
Moab LDS Stake Center on Locus Lane
Connie May
b: 4/30/1957
d: 10/30/2019
Service: Private
Dorothy Larrabee
b: 4/7/1927
d: 10/23/2019
Service: 11/05/2019, 11:00 am
400 North Chapel Moab, UT
Lavada Casey
b: 11/3/1912
d: 10/3/2019
Service: 10/14/2019, 11:00 am
Community Church
They Live On
Those we love remain with us
For love itself lives on;
Cherished memories never fade
Because one loved is gone.
Those we love can never be
More than a thought apart;
For as long as there's a memory,
They live on within our heart.