Ruth Carol Johnson Keller

Born: 2/7/1929, Inglewood, California
Death: 4/16/2018, Ogden, Utah
Viewing: 04/21/2018, 11:30 am
Service: 04/21/2018, 1:00 pm, Myers Mortuary Brigham City
Interment: 04/24/2018, 10:00 am, Castle Valley Cemetery


Ruth Carol Johnson Keller passed away on April 16, 2018 at the age of 89. She was born February 7, 1929 in Inglewood, California to Fred Turner Ashley and Alta Maria Parkinson Ashley. She was was the second child in the family and adored her older brother, John. Her childhood was filled with memories of playing sports with her brother and father, including making and using a home-made pole vault. When she was 12 years old her brother served in Hawaii during World War II. She treasured the letters he sent to her. She learned to play the piano as a child and felt that it was a means for her to express herself when she had no voice.

A young man who served in the Navy during the Korean War fell in love with a photo of her. They became pen pals and exchanged letters for several months. He had no doubt he wanted to marry her, even before he met her in person. He drove from his home in Illinois on Route 66 to her home in California to be near her. She and Wallace Kenneth Johnson married a year later on April 3, 1954. They made their home in Torrance, California, where their family grew to include three daughters: Cynthia, Debra and Kristin.

Their family moved to Vista, California in December 1968, where they were very active in the LDS church. In December 1976 they took a trip to Castle Valley, Utah to visit the Ehlers Family, friends they had gone to church with in Vista. They became part of a California migration of families that were all friends with the Ehlers Family to become early settlers in Castle Valley. Living in Castle Valley was much different than the California suburbs Ruth had known. There were no telephones for a few years, no television and she learned to keep their home warm by building a fire in the wood stove.

She endured years of loneliness when her husband returned to California to work. She worked at Yellow Front while raising her teenaged daughter. When her daughter graduated from high school in 1985, she went to live with her husband Ken in California as he worked the last few years before retirement. In 1992 they returned to Castle Valley to finish the home they began building together in 1977.

Retirement brought great joy to the couple. They served in the Moab community, enjoyed their grandchildren and their grandchildren's interests, travelled around the world and invited friends and neighbors to enjoy their swimming pool.

Her husband Ken fell ill in 2011 and she faithfully cared for him until his death on September 7, 2012. Her daughter Debra took great care of her mother Ruth until Debra succumbed to cancer in 2014. Ruth moved to an assisted care living facility in Brigham City, Utah near where her daughter Cynthia lived. There she found love again and married Preston Keller in October 2015. She was lovingly embraced by his children, grandchildren and great-grandchildren. He passed away on March 2, 2018.

Ruth enjoyed good health up until a week before her death. She played her beloved grand piano daily for residents and guests of the assisted living center where she lived. When she knew that death was imminent, she faced it bravely and with grace wearing bright pink lipstick. She planned her own funeral and shared her love with friends and family before passing away peacefully on April 16, 2018.

She is survived by daughters Cynthia (Alan) Day and Kristin (Jeffrey) Godwin; 10 grandchildren and nine great-grandchildren. She is preceded in death by her parents, her brother John Ashley, her husbands Ken Johnson and Preston Keller, her daughter Debra Officer, and grandsons Erik Day and Zachary Taylor.

A viewing will be held 11:30 a.m., Saturday, April 21 at the Myers Mortuary in Brigham City, with the funeral services following at 1 p.m. A graveside service will be held at 10 a.m., Tuesday, April 24 at the Castle Valley Cemetary, where she will be laid next to her husband Ken Johnson. A luncheon will be held at 11:30 a.m. at the LDS Church on 400 North after her internment. Friends and family are welcome to attend to share her memory.

Printable Page Add Picture Add Tribute/Condolence

PLEASE NOTE: Pictures and Tributes will be reviewed before being posted. We will post them ASAP, we appreciate your patience. PLEASE DON'T RESUBMIT.

Lorraine Grundvig
b: 11/2/1929
d: 1/8/2021
Service: 01/15/2021, 2:00 pm Sunset Memorial Gardens Cemetery


Jack Turpin
b: 1/22/1958
d: 1/6/2021
Service: Private


Gloria Martin
b: 1/26/1951
d: 1/6/2021
Service: 01/16/2021, 11:30 am Moab LDS Stake Center with live streaming on Spanish Valley Mortuary facebook page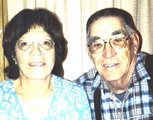 Albert Lucero
b: 9/5/1939
d: 1/5/2021
Service: 01/13/2021, 12:00 pm St. Pius X Catholic Church with live streaming on Spanish Valley Mortury facebook page.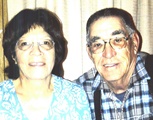 Betty Lucero
b: 6/16/1944
d: 1/5/2021
Service: 01/13/2021, 12:00 pm St Pius X Catholic Church with live streaming on Spanish Valley Mortury facebook page


Daniel Kemmsies
b: 11/13/1957
d: 12/31/2020
Service: Private

Donald Scott Cockayne
b: 10/26/1951
d: 12/31/2020
Service: Pending


George Simons
b: 5/5/1940
d: 12/31/2020
Service: 01/05/2021, 1:00 pm Sunset Memorial Gardens Cemetery

Vee Carroll
b: 7/13/1932
d: 12/28/2020
Service: 01/02/2021, 11:00 am Monticello LDS Stake Center 165 South Main with live streaming on Spanish Valley Mortuary facebook page


Victoria Kemmsies
b: 11/7/1965
d: 12/23/2020
Service: Private

They Live On
Those we love remain with us
For love itself lives on;
Cherished memories never fade
Because one loved is gone.
Those we love can never be
More than a thought apart;
For as long as there's a memory,
They live on within our heart.