Gary Joseph Giuffre

Born: 10/25/1953, Oak Park, Illinois
Death: 8/27/2018, Moab, Utah
Service: Private


obit to be added at a later date.

Tributes:

I haven't wanted to really know til today,that Gary is no longer walking the earth.
His presence in the flesh: in humor, artistry, love of man and God (and critters) and beauty and generosity is/was always a comfort, as in: making our world a sweeter and more exciting place.
I do however, rejoice in knowing what a beautiful race he ran and now,dwelling in the wonderment and as yet for those of us still walking the earth, inconceivably beautiful and amazing presence of the Creator. Wow, Gary. You really blessed us with the gift of your friendship and faith.
Wow, Gary's family. You must sorely miss his company. My sincere condolences & blessings on your life going forward.
Mary Jane Allen, old neighbor and friend from the NW Arkansas days with Chupee and toothpick sculpture witnessing as well as early stick sculptures of Gary's at our pond and backyard. We were blessed!

- Mary Jane Allen & FamilyWe first met Gary in Berryville, AR while members of Little Portion. He was with his faithful and constant companion, Chupy. She was a sweet dog who had been through a lot in her short life, just like Gary. We found we could spend hours visiting with Gary about thought provoking topics while marveling at his life experiences. He had basically been God's "volunteer" since finishing his schooling until his death. Whether it was sharing his talents in lending a hand to someone in need or offering his thoughts in conversation, he left you with a smile on your face. Bob and Gary had an ongoing joke going about the construction of Beaver Dam. It was always mentioned when we met and it will always bring a smile to our faces. We last saw him a couple of years ago on the way home from the Grand Canyon. He wasn't doing too well then, but still living independently with the kind help of others. We have just moved into a new home and hung some pictures of his driftwood horse project in our living room. We commented that we wondered if we would ever get to visit with him again and it would have been about the time of his death. We are thankful to have had you in our lives, Gary, but also glad to know your suffering has finally ended. With love,
- Bob & Chris DenkI just heard! I am so sorry to hear of Gary's passing. I always enjoyed running into him around town and having a terrific conversation. He was a kind, interesting, creative, and strong man.

My highest regards to his family and network of friends.
- Becky ThomasGary was a beloved friend of about 30 years, and we will always carry him in our hearts... remembering his fearless outspokenness as well as his light-hearted jokes and puns.
He was a friend to all, and a devoted follower of Jesus, not only by word, but especially by deed and an anti-materialistic lifestyle. We would trade humorous stories of God's miraculous Providence in our lives... One of the most memorable while we were with him, his find of money in the toilet paper roll in a public restroom! He was a modern-day Francis of Assisi, and he was an inspired artist, using the humblest of material.... We made a connection with him at first because Bill plays the fiddle, and Gary, at that time, was making full-scale replicas of violins... out of toothpicks!
He continued over the years, making a piano out of chopsticks, and then, horses out of driftwood. But his richest legacy was his ability to make friends, and we are just one of the many who loved him.
- Bill and Michelle DickGary reminded me of John the Baptist. He lived what 'appeared' to be a 'simple' life-not preoccupied with consumerism and acquiring more stuff-yet it was not simple at all, but complex and rich and steeped in knowledge. Gary thought before he spoke. He was funny, kind, gentle and VERY smart. He was a talented artist. His love and generosity being two of his most outstanding traits.He taught me about finding greatness in little things-kind of how Jesus taught his followers at the Sermon on the Mount. Gary was a prime example of this upside down kingdom that I think Jesus is referring to in the beatitudes. Gary's life was a ministry of love. He exuded peace and friendship everywhere he went.
- Kathy CooneyI feel deep gratitude for having known Gary. His was such a pure heart, gentle & kind, regardless of his personal circumstances, as those changed. AND, his creativity seemed to flow from that place of paying attention to what matters most. His art, his humor, his way of moving through his life spoke to me of seeing deeply & loving generously.
I will miss seeing Gary.
With fond remembrance of all the sweet encounters, including the one where he explained how to pronounce his last name.
- Jan CrutchfieldI got to be good friends with Gary in the lunch room at the care center and he is certainly missed down there. Thankfully Gary is at peace now.
Love,
- Inalyn MeadorI met Gary as I was working at City market , and we had some really good talks, my husband gave him rides when he would see him , we are sorry to hear of his passing as he was a very pleasant person to talk with always showing concern for others Sympathy and condolences to his family.

- Shera Lee and Mitchell PatrickI am so very sorry to hear about Gary's passing. He was a beautiful person inside and out and always a Joy to visit with. Thoughts and Prayers to the family.
- Cindee Stephens

Printable Page Add Picture Add Tribute/Condolence

PLEASE NOTE: Pictures and Tributes will be reviewed before being posted. We will post them ASAP, we appreciate your patience. PLEASE DON'T RESUBMIT.

Lorraine Grundvig
b: 11/2/1929
d: 1/8/2021
Service: 01/15/2021, 2:00 pm Sunset Memorial Gardens Cemetery


Jack Turpin
b: 1/22/1958
d: 1/6/2021
Service: Private


Gloria Martin
b: 1/26/1951
d: 1/6/2021
Service: 01/16/2021, 11:30 am Moab LDS Stake Center with live streaming on Spanish Valley Mortuary facebook page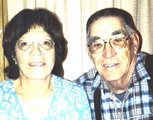 Albert Lucero
b: 9/5/1939
d: 1/5/2021
Service: 01/13/2021, 12:00 pm St. Pius X Catholic Church with live streaming on Spanish Valley Mortury facebook page.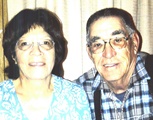 Betty Lucero
b: 6/16/1944
d: 1/5/2021
Service: 01/13/2021, 12:00 pm St Pius X Catholic Church with live streaming on Spanish Valley Mortury facebook page


Daniel Kemmsies
b: 11/13/1957
d: 12/31/2020
Service: Private

Donald Scott Cockayne
b: 10/26/1951
d: 12/31/2020
Service: Pending


George Simons
b: 5/5/1940
d: 12/31/2020
Service: 01/05/2021, 1:00 pm Sunset Memorial Gardens Cemetery

Vee Carroll
b: 7/13/1932
d: 12/28/2020
Service: 01/02/2021, 11:00 am Monticello LDS Stake Center 165 South Main with live streaming on Spanish Valley Mortuary facebook page


Victoria Kemmsies
b: 11/7/1965
d: 12/23/2020
Service: Private

They Live On
Those we love remain with us
For love itself lives on;
Cherished memories never fade
Because one loved is gone.
Those we love can never be
More than a thought apart;
For as long as there's a memory,
They live on within our heart.